One-stop Solutions to Kindergarten Set Up

Cowboy Project is recognized and favored in preschool classroom setup, preschool outdoor playground customization and daycare indoor playground design.Cowboy provides complete preschool holistic program settings for all, making the educational journey of child learners more personalized and meaningful.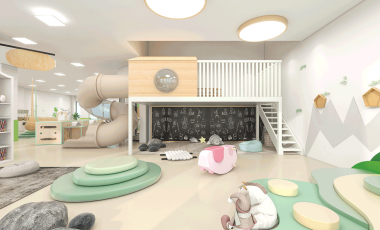 Montessori, Reggio, and free play are all education philosophies that promote individuality, creativity, and self-expression. Montessori emphasizes hands-on, self-directed learning that encourages children to work at their own pace. Reggio encourages children to explore their interests and learning through real-life experiences and collaboration. Free play promotes imagination, social skills, and problem-solving through unstructured playtime. By combining these three philosophies, children can grow and develop in a holistic and natural way, building a strong foundation for lifelong learning and success. Our curriculum embraces these principles, allowing children to thrive and become confident, fulfilled individuals.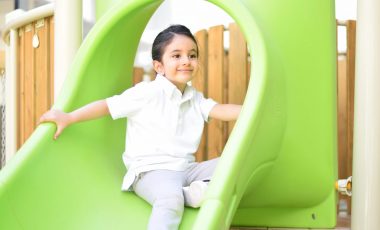 At kindergarten, we believe that outdoor play is an essential part of a child's development, and outdoors activity area is designed to provide a safe and enjoyable environment for children to explore and learn.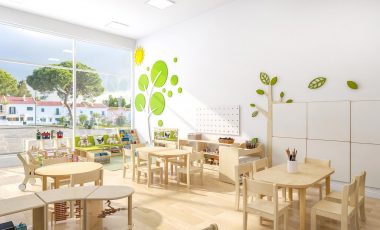 We pay attention to the free growth of kids and aim to provide a variety of "expressive, communicative and cognitive languages" for kids to learn actively.The overall creative space is open but connected somehow. Natural light is introduced into the rooms to achieve a perfect transition between the rooms and the natural.Kids and teachers feel free and comfortable here.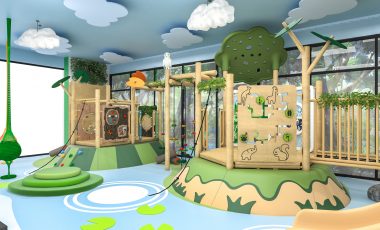 Maplebear Nursery School in Sharjah is the ideal place for your child to begin their educational journey,which is dedicated to providing children with the best education possible in a nurturing and safe environment. At Maplebear, we believe that every child is unique, and our curriculum is designed to develop their individual interests and abilities.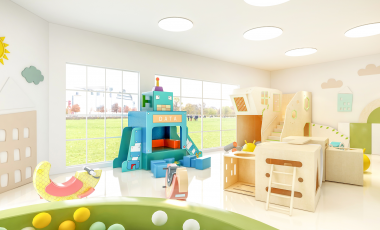 According to the school's British education EYFS teaching philosophy, to create a supportive environment with rich choices, which kids can experience and challenge different fields at their own pace.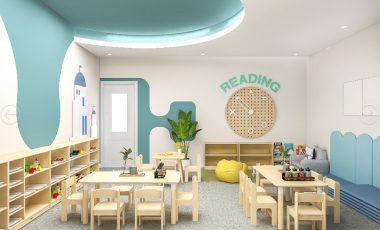 The background wall of the reception area is designed in the shape of a sail, and the reception desk combines the shape of a sailboat with soft decoration of lighthouses and marine animals to create a marine theme style, thereby providing a space for children to talk freely and a waiting space for visiting parents.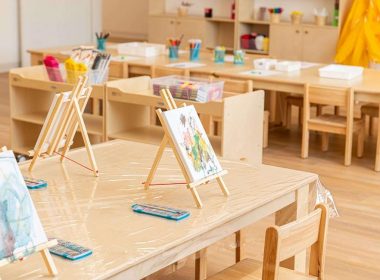 This is a complet international kindergarten project in Saudi Arabia , and the whole design concept revolves around the forest theme.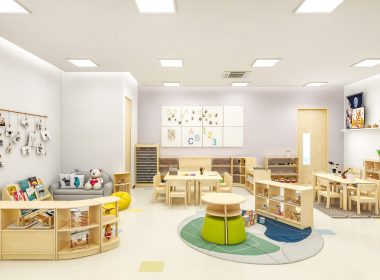 Cowboy high quality preschool furniture makes this preschool classroom a very high standard with creative classroom layout ideas.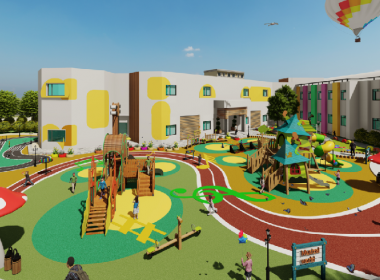 It is not only related to the healthy growth of children, but also can use a good environment to strengthen the interactive effect between children.

Custom Kindergarten
Preschool Design
one Stop Manufacturer for Preschool, DaycareCentre,Kindergarten,International SchoolL,Indoor Kids Center
One Stop Manufacturer for Preschool, Daycare Centre,Kindergarten,International School,Indoor Kids Center
COWBOY GROUP was founded in 2003, is the top manufacturer of preschool furniture,indoor & outdoor playground equipment in China. We are specialized in kindergarten & child care center design, production, and installation for international schools and kids' playgrounds.With our great efforts and continuous improvement in quality, we get high reputation in domestic and overseas markets and our products are sold well in the USA, Canada,Australia, Europe, Singapore, the Middle East, as well as other countries and regions.