Suitable Age: 2-6 Years Old
Preschool Outdoor Playground Design
At kindergarten, we believe that outdoor play is an essential part of a child's development, and outdoors activity area is designed to provide a safe and enjoyable environment for children to explore and learn.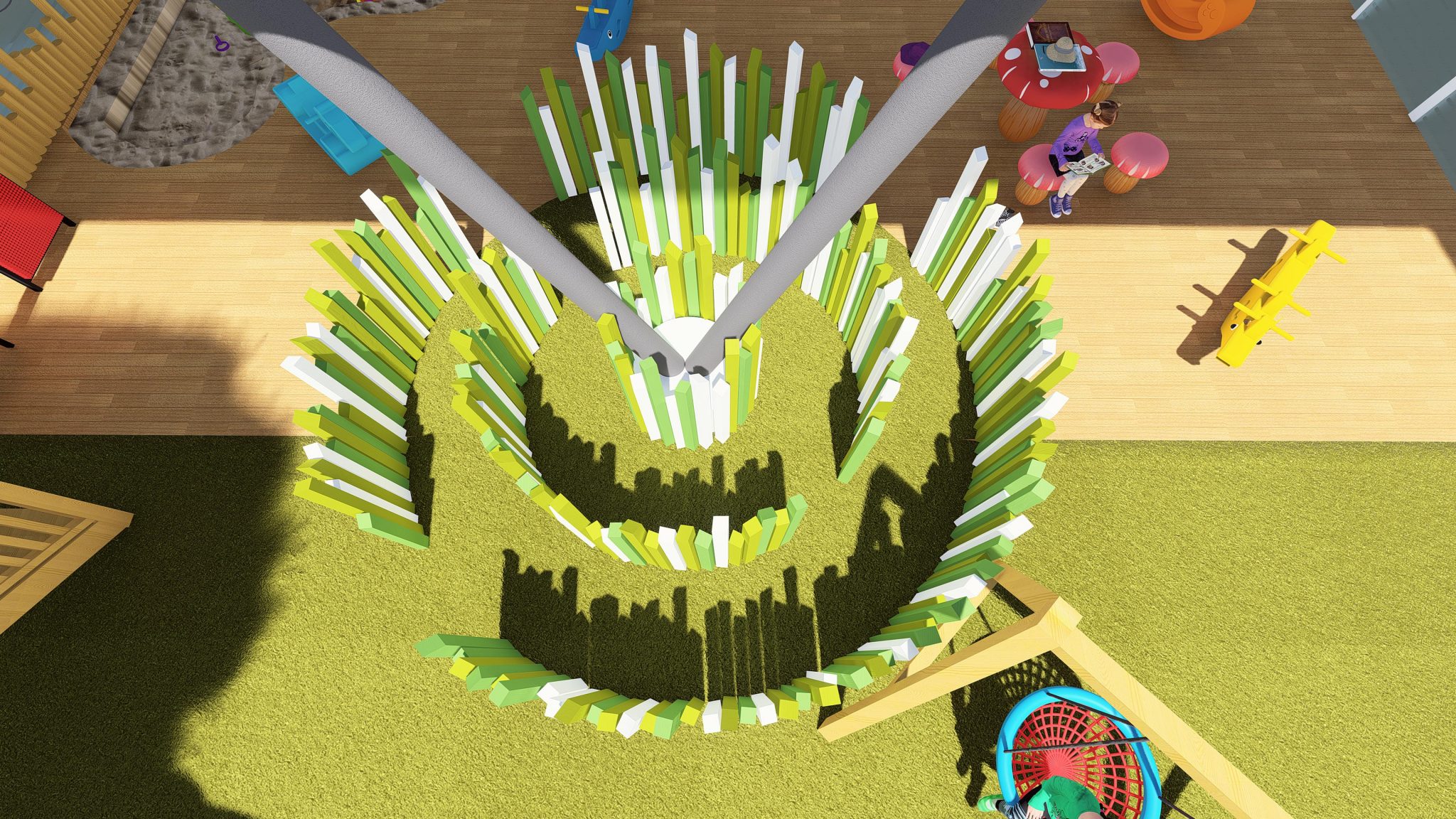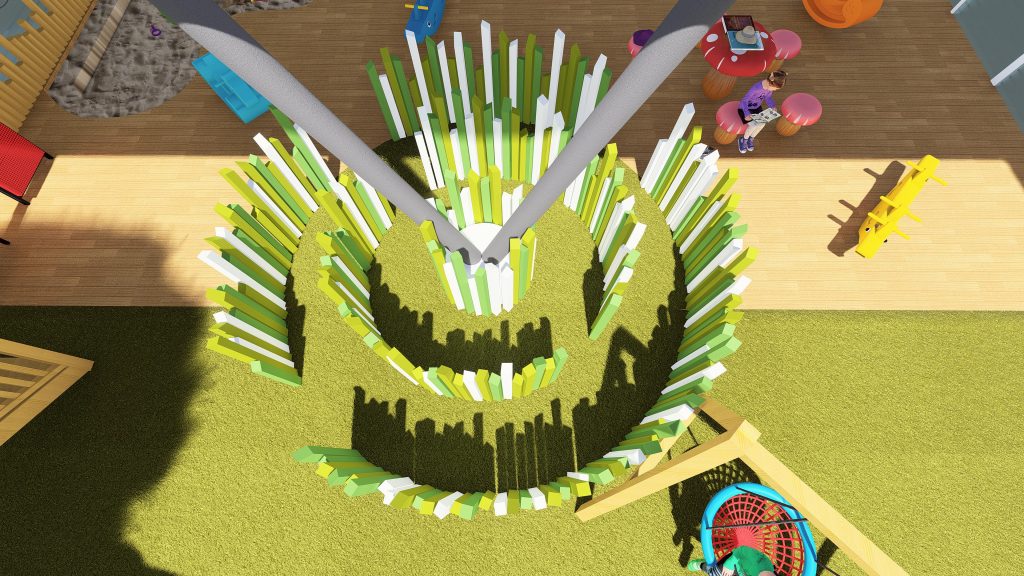 The custom designed kindergarten outdoor play area is the perfect haven for children to explore, play and learn. Equipped with wooden playground sets, swings, balance beams, sensory play areas, mazes, sand pits and even a music play area, our outdoor space provides endless fun and adventure for all our little ones.
Outdoor Playground include

Wooden playground set
Swing
Balance & Sensory play
Maze
Sand Pit
Music Play Area
Wooden Playground Set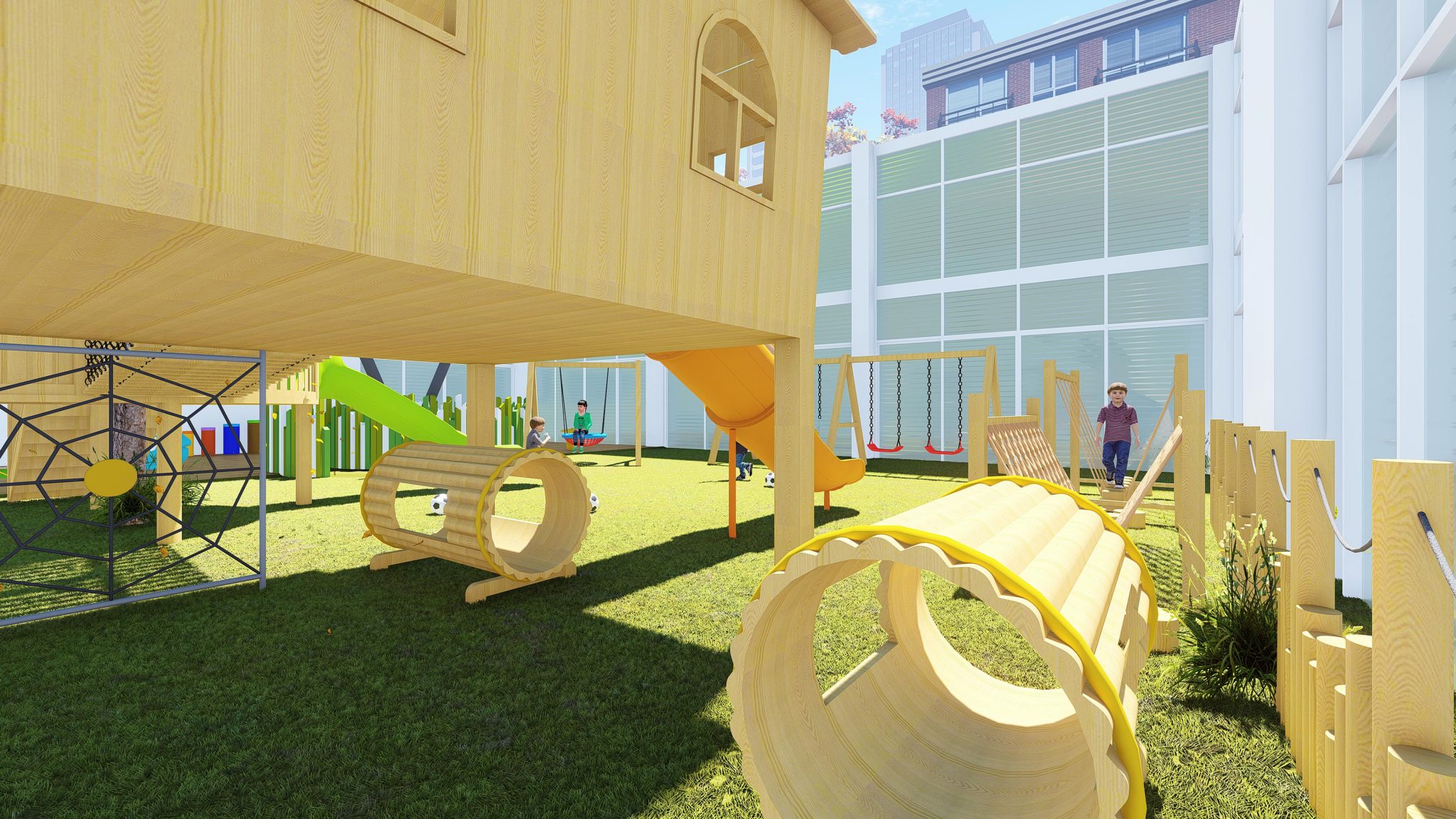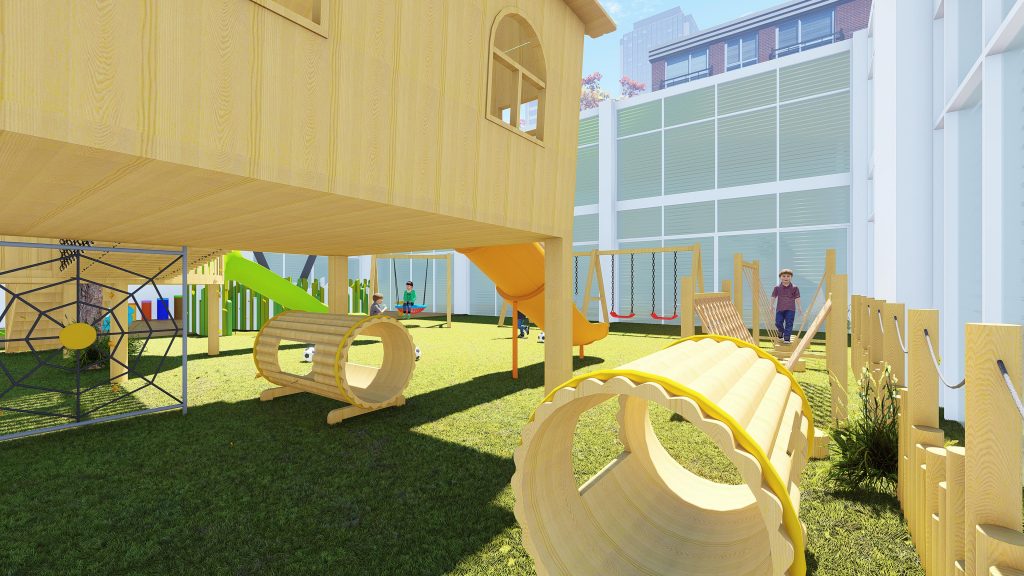 The wooden playground set with preservative wood is designed to foster imagination and creativity, encouraging children to climb, jump and explore. The swing set is a favorite spot for kids who love to fly through the air and feel the wind in their hair.
Balance & Sensory Play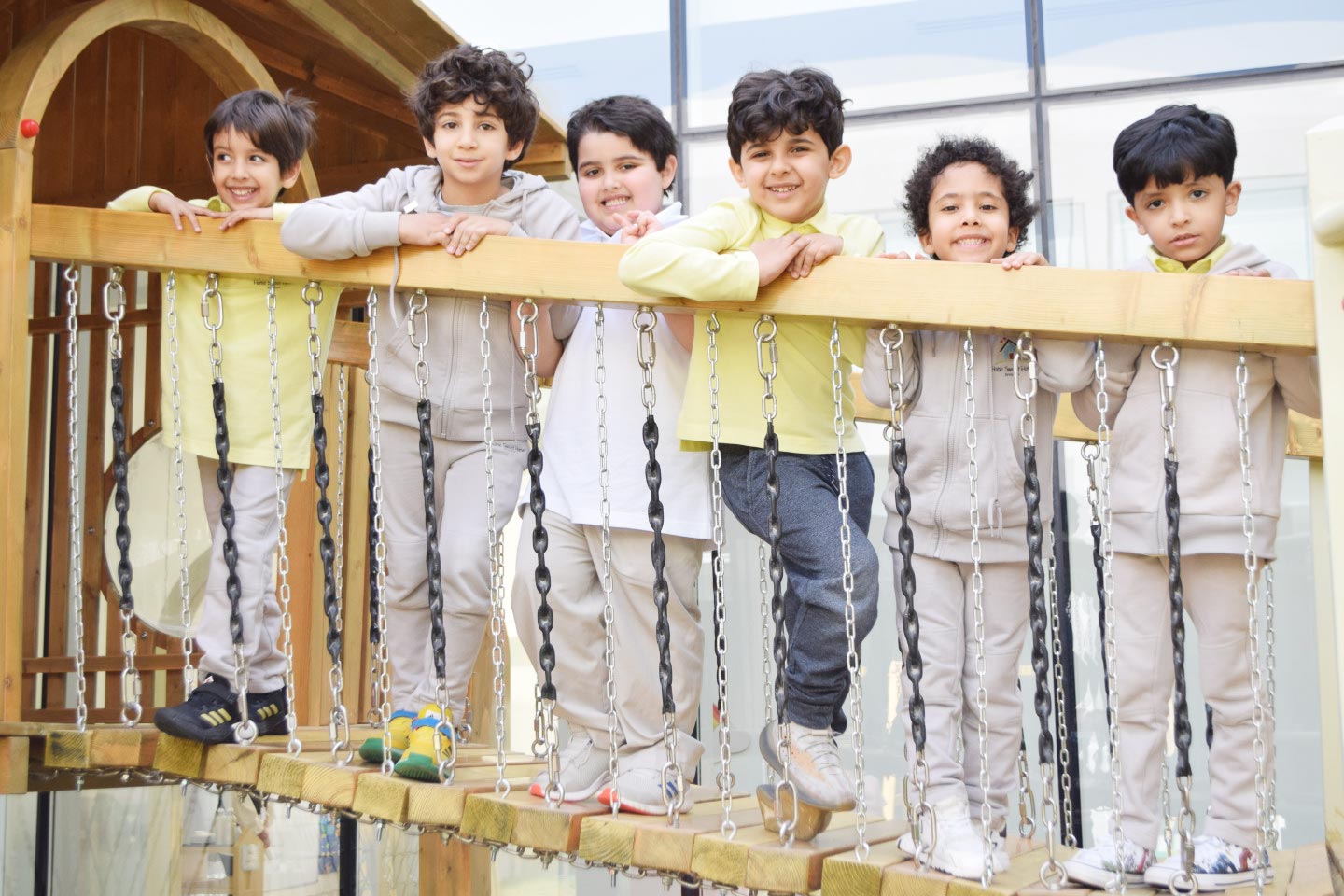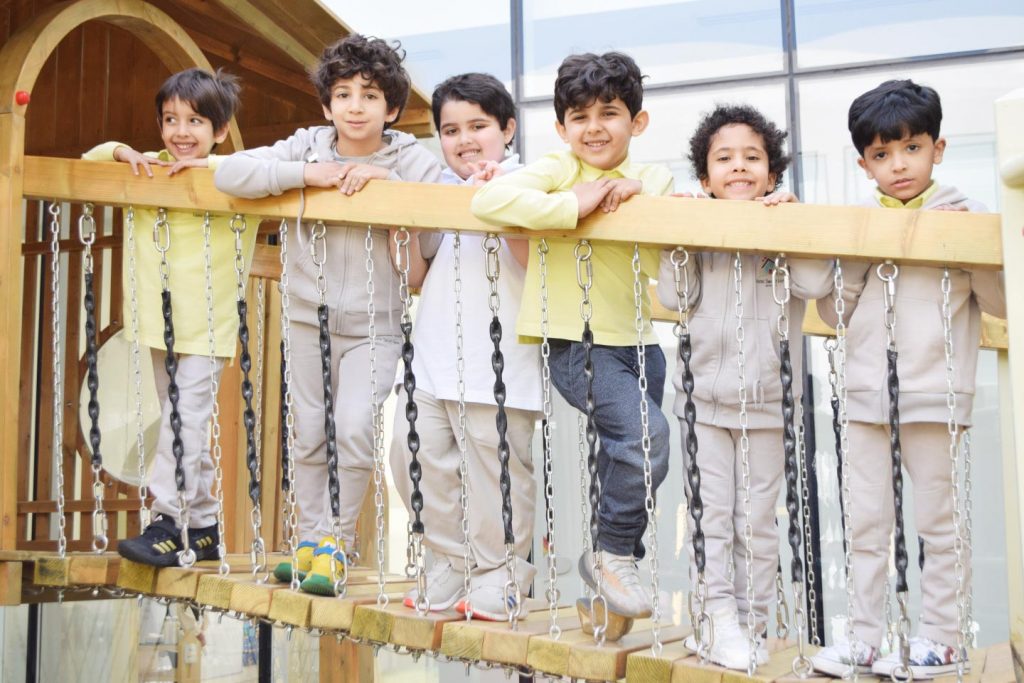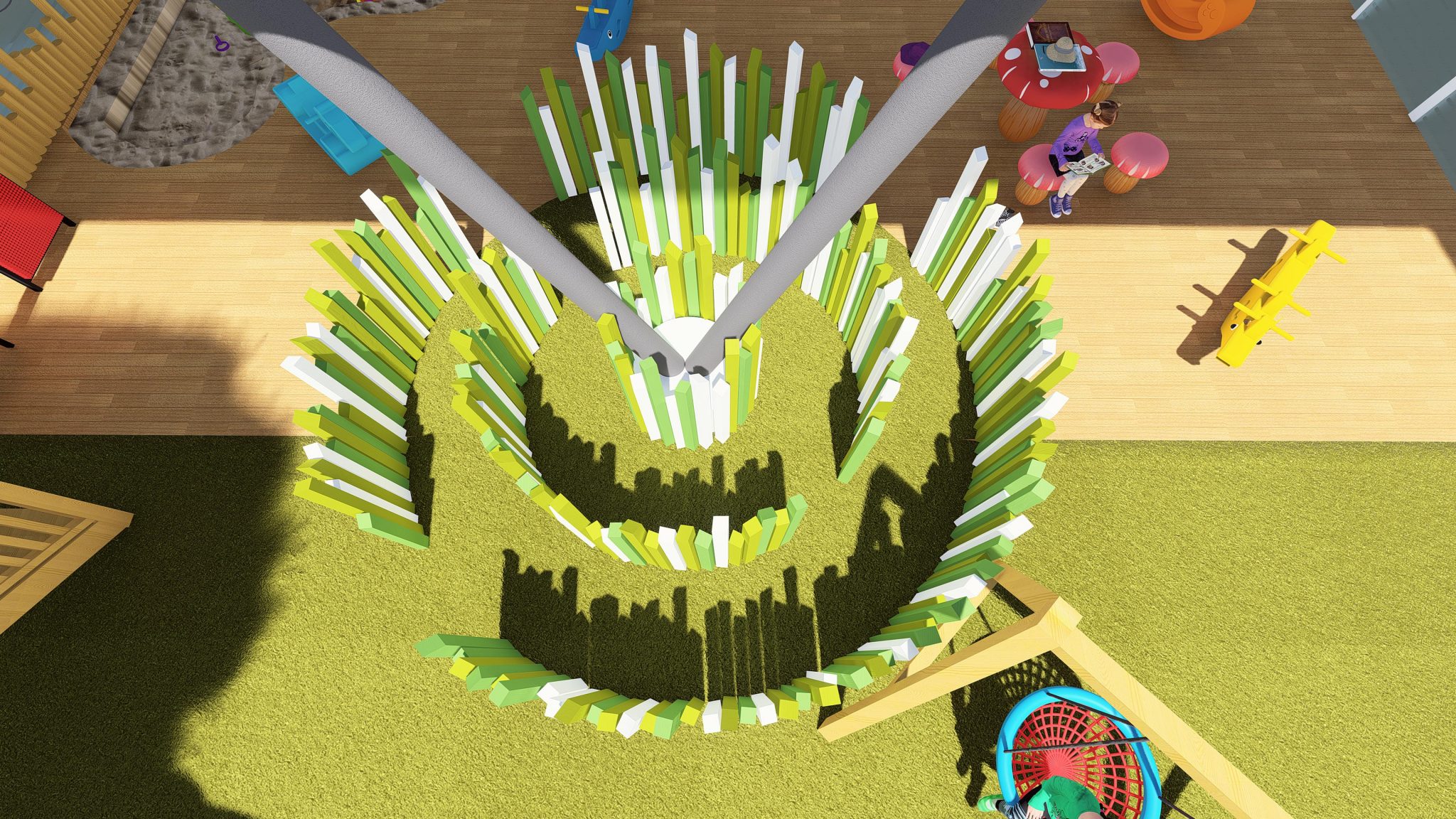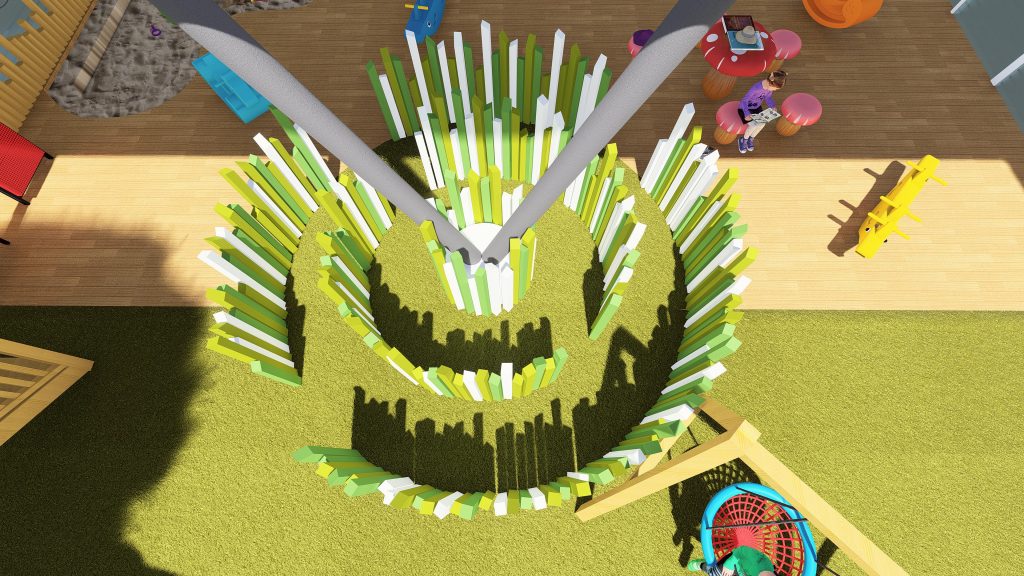 Balance beams challenge children's motor skills and enhance their coordination while the sensory play areas offer a range of textures, shapes, and sounds to stimulate their senses. The mazes are a great way to promote problem-solving skills and logical thinking, while the sand pits provide hours of fun building sandcastles and digging for treasures.
Music Play Area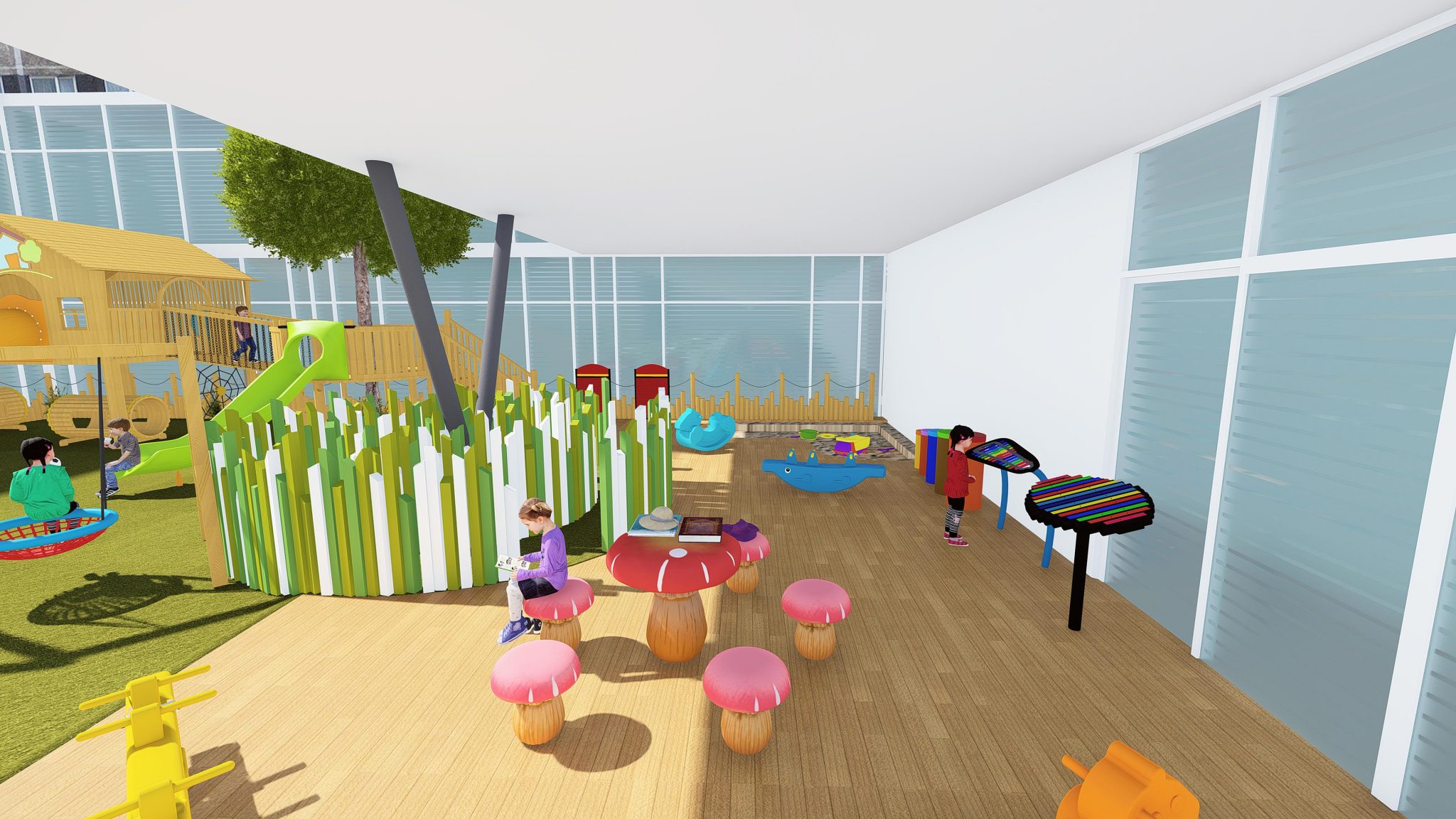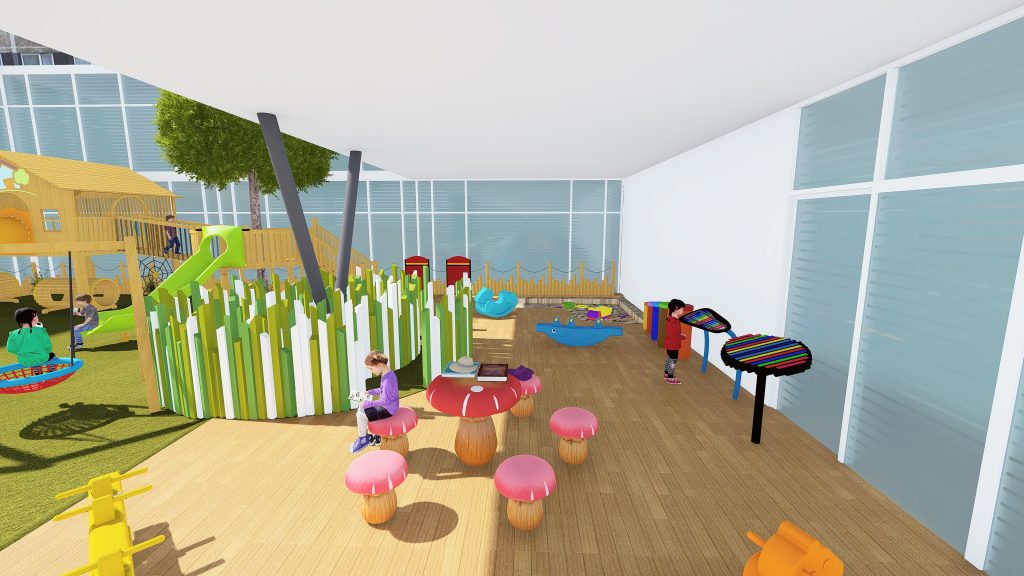 The music play area is a unique feature that allows children to express themselves through singing, dancing and playing different instruments. It's the perfect spot for budding musicians to practice and develop their skills.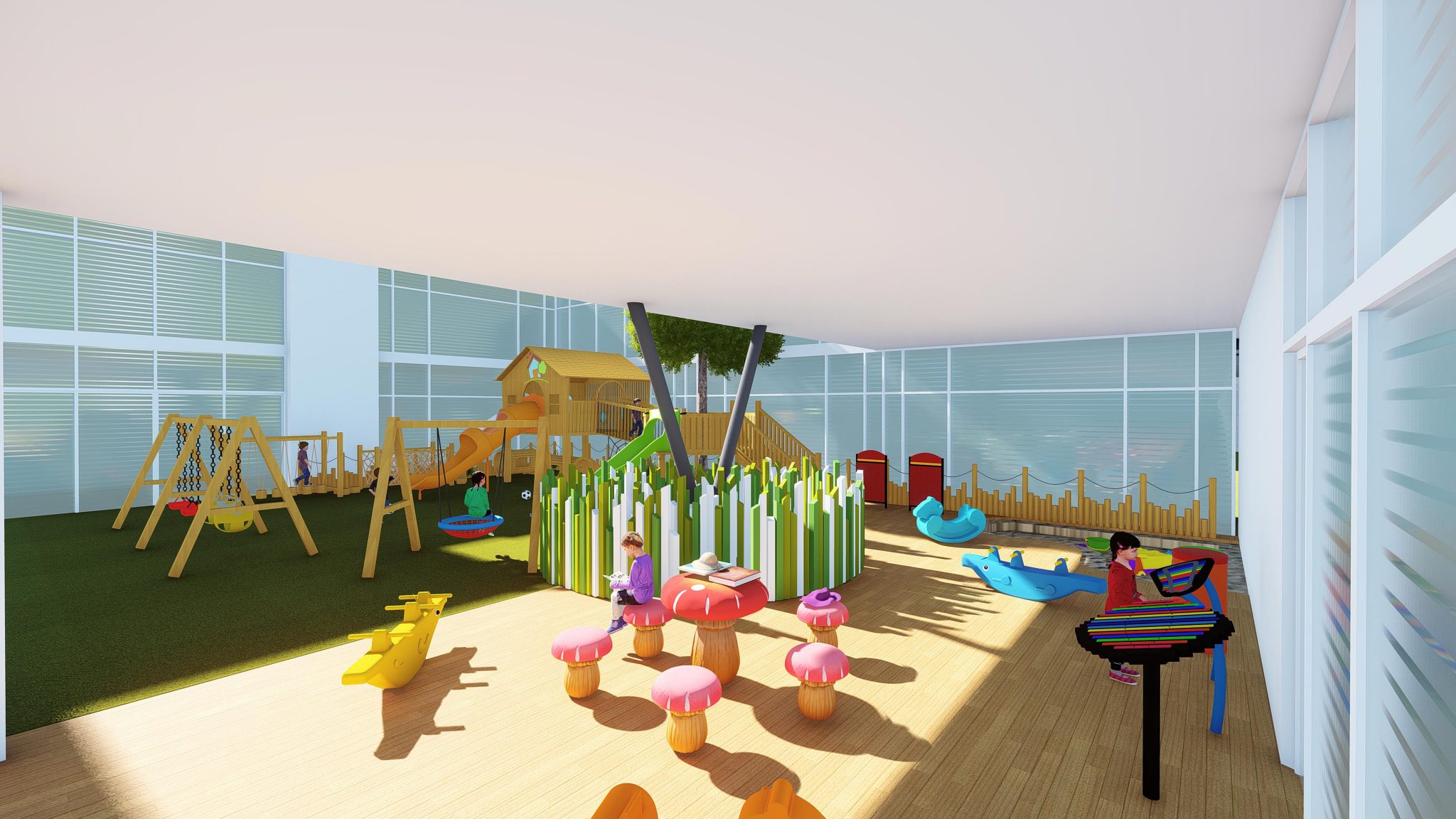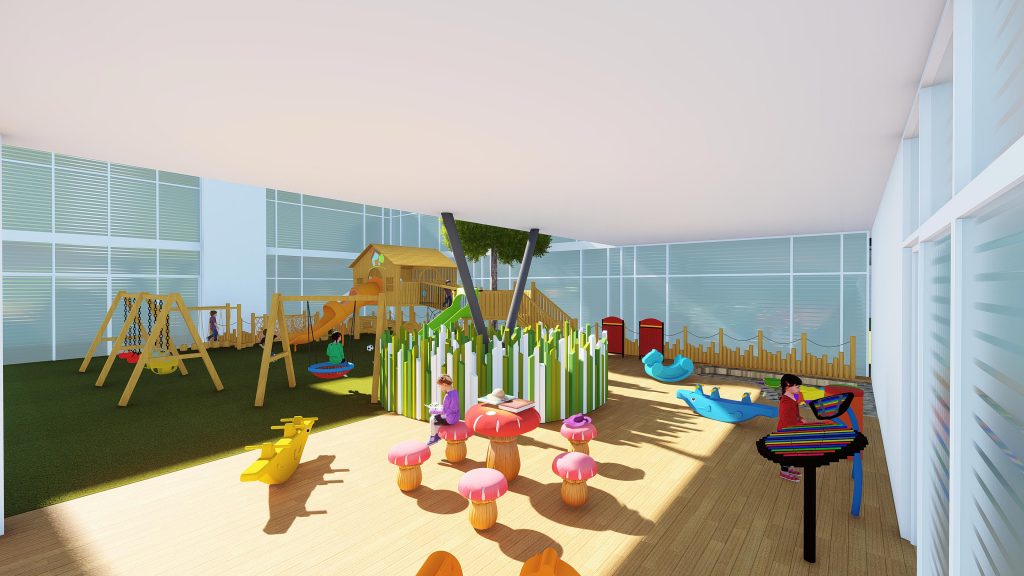 The outdoor play area is not only a place for fun, but also a space for children to learn important social skills such as sharing, cooperation, and communication. It's a place where friendships are formed and memories are made.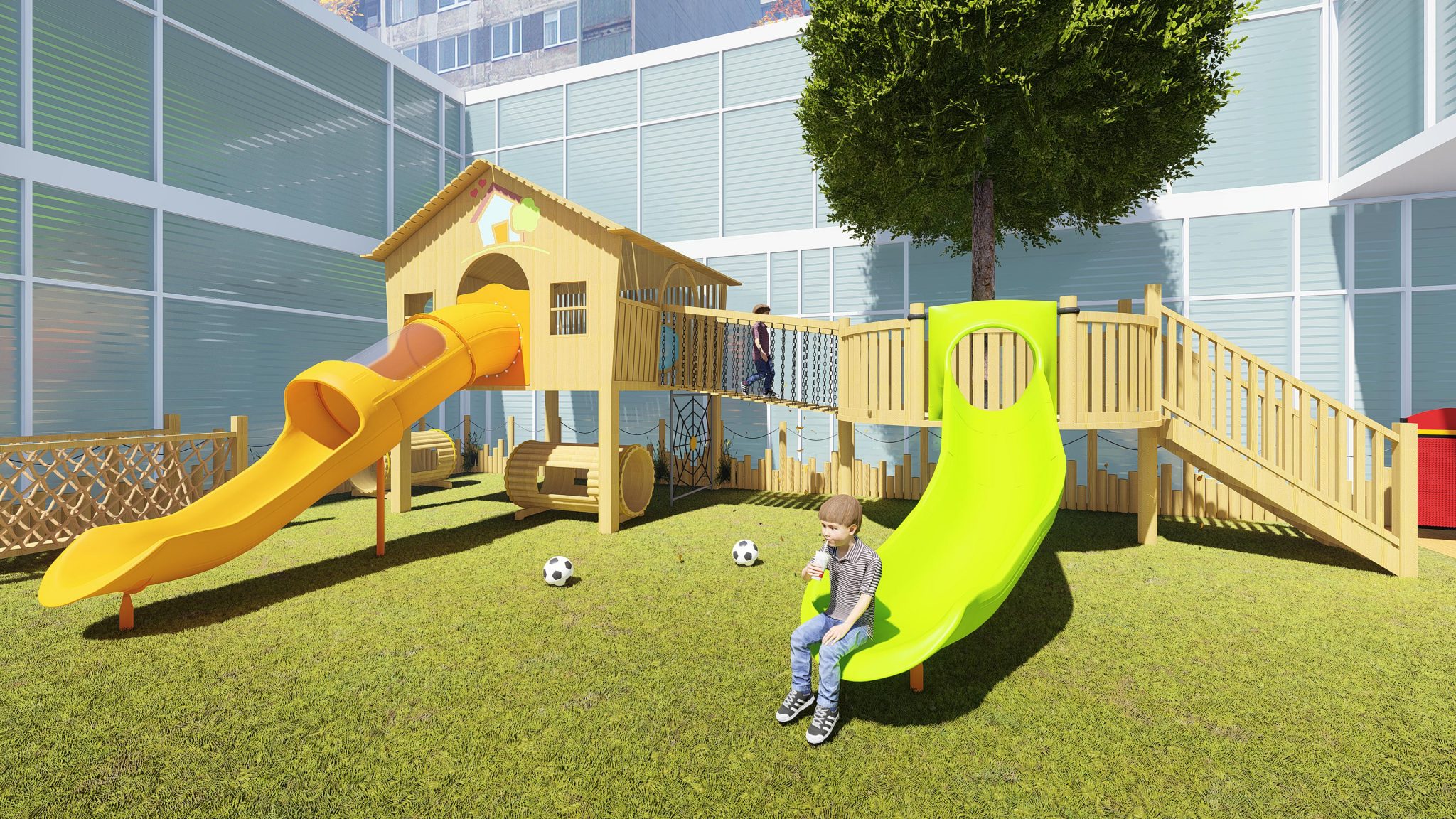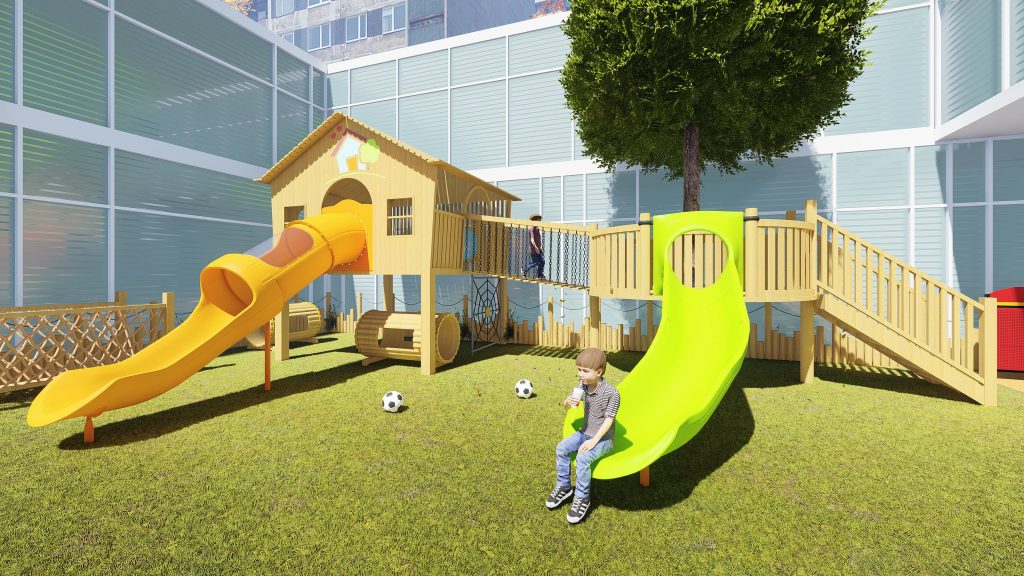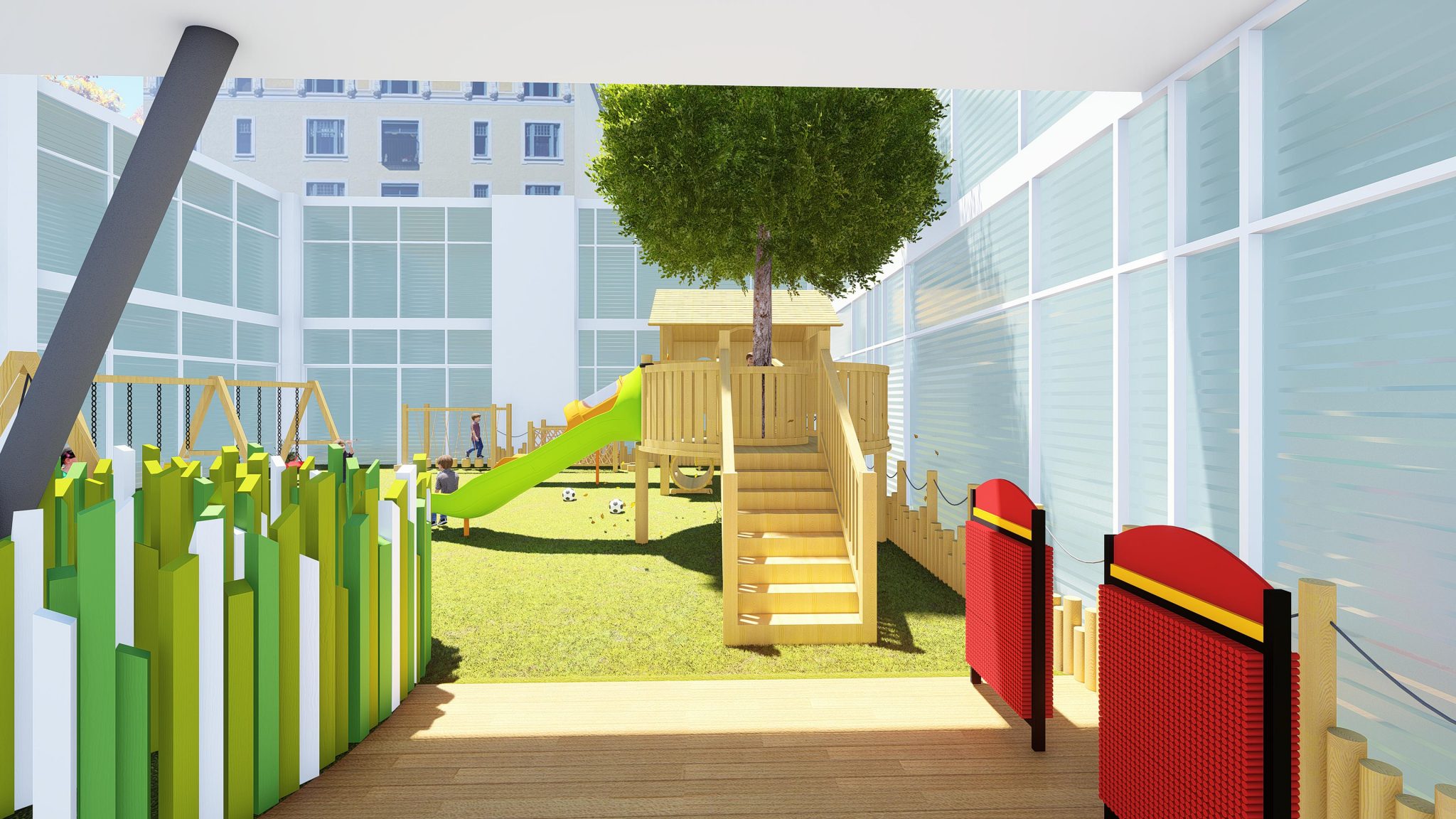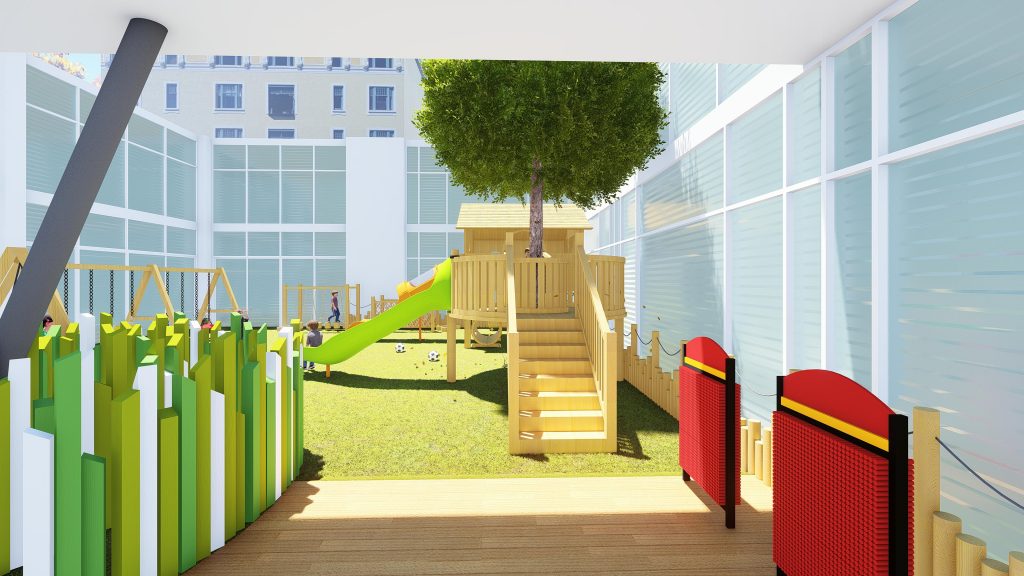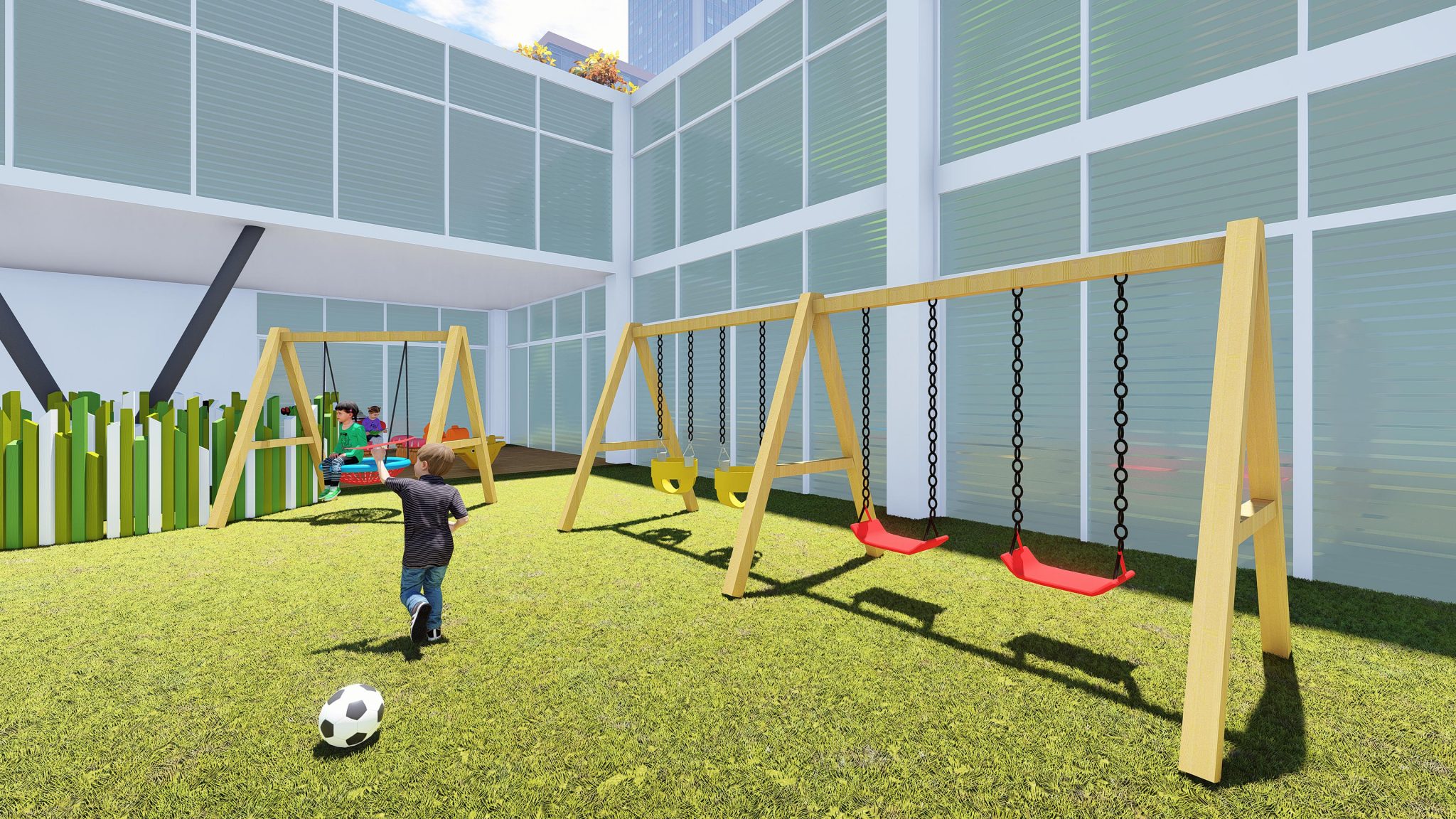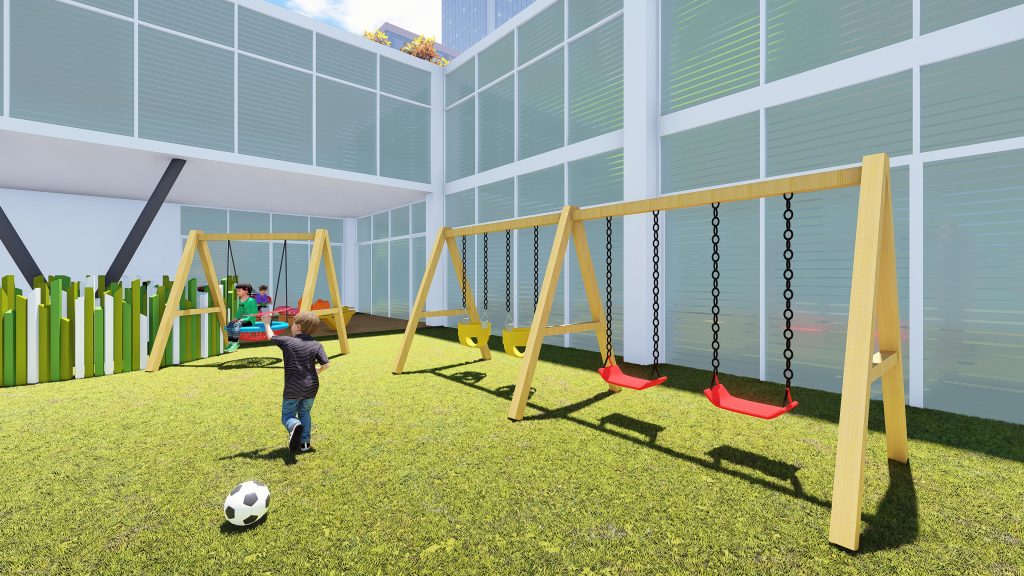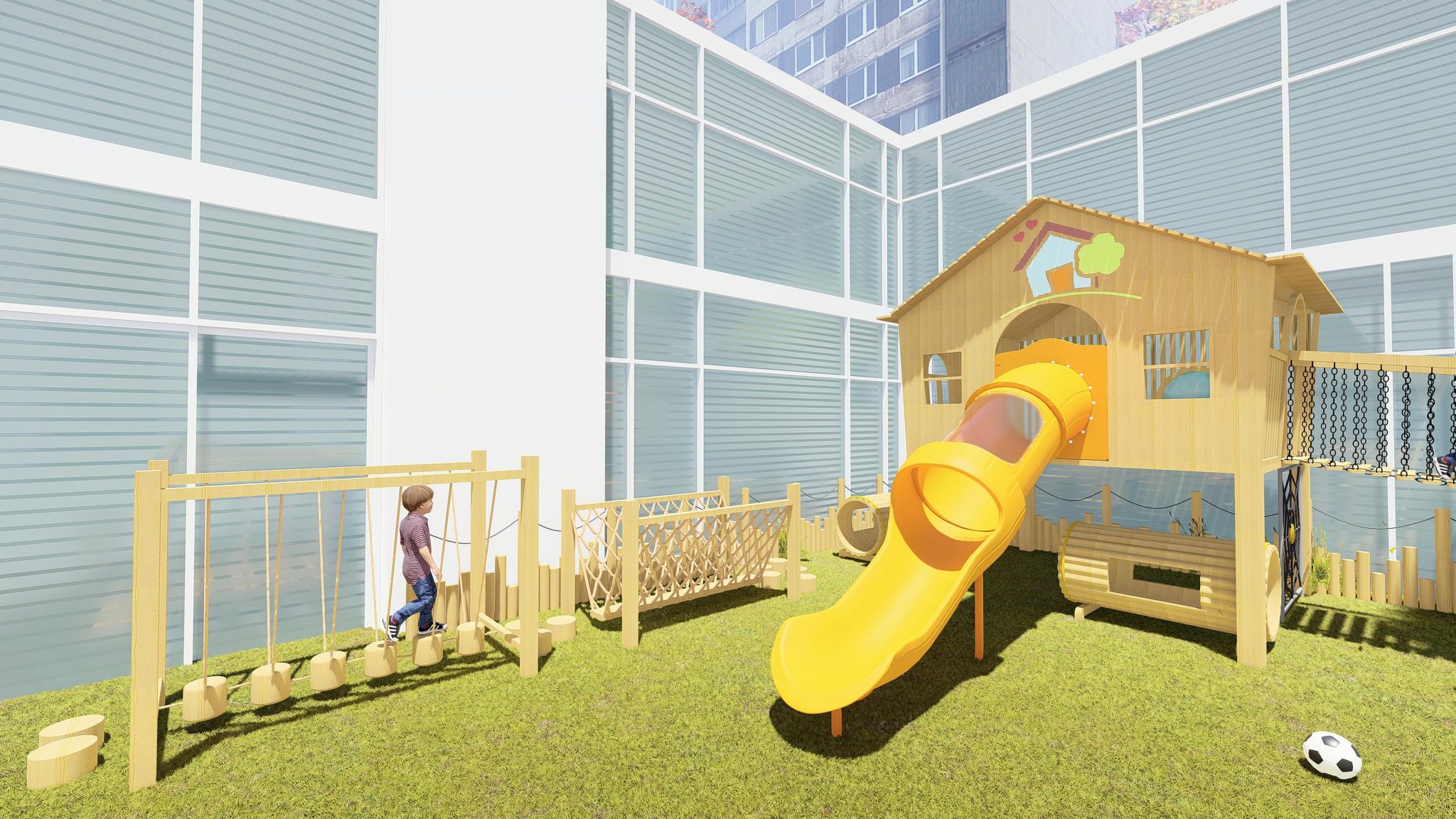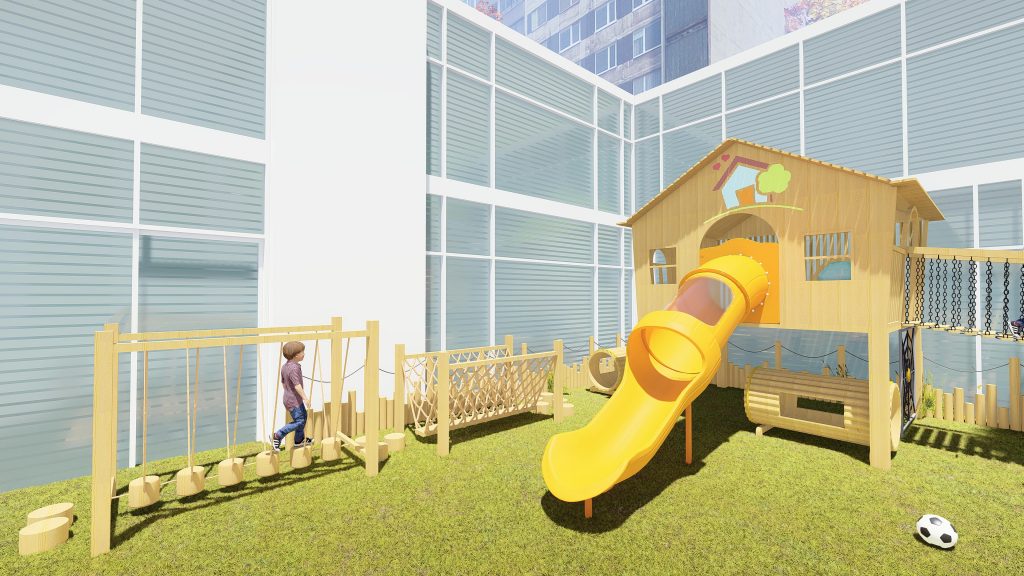 Preschool Indoor Playground Design
The indoor activity area of the kindergarten is a haven of fun and adventure for little ones. It is equipped with a natural tree-house that provides a cozy and imaginative space for children to play and interact.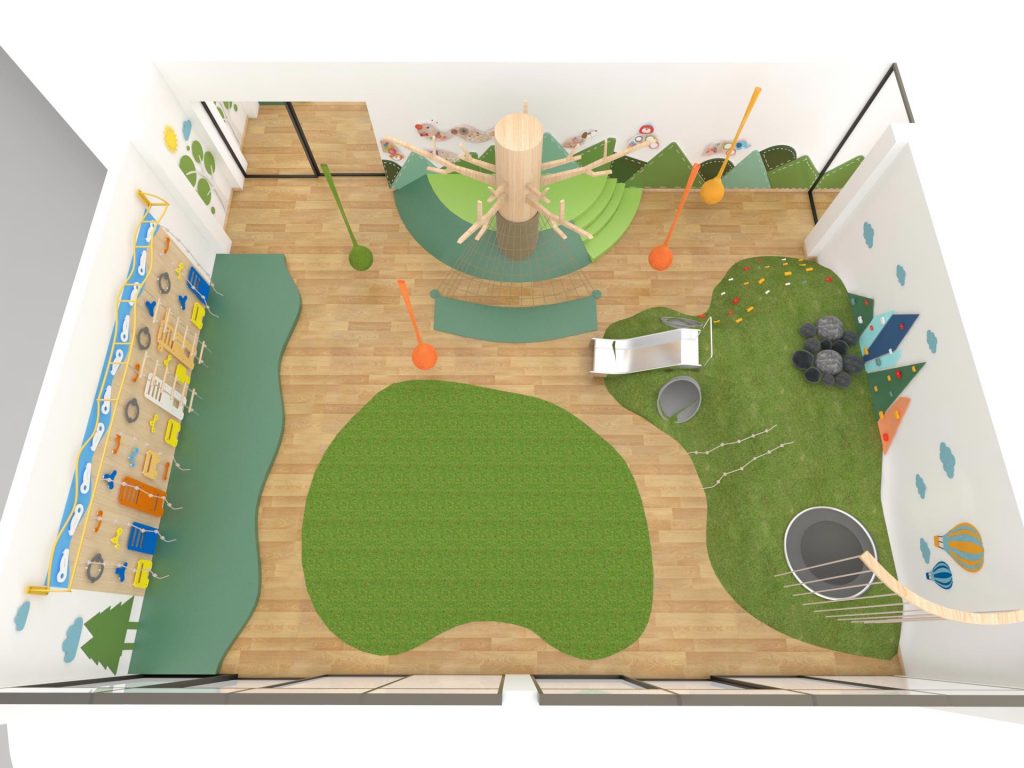 The spacious ball pool is filled with colorful balls, where kids can jump, dive, and crawl around, developing their motor skills and coordination in the process.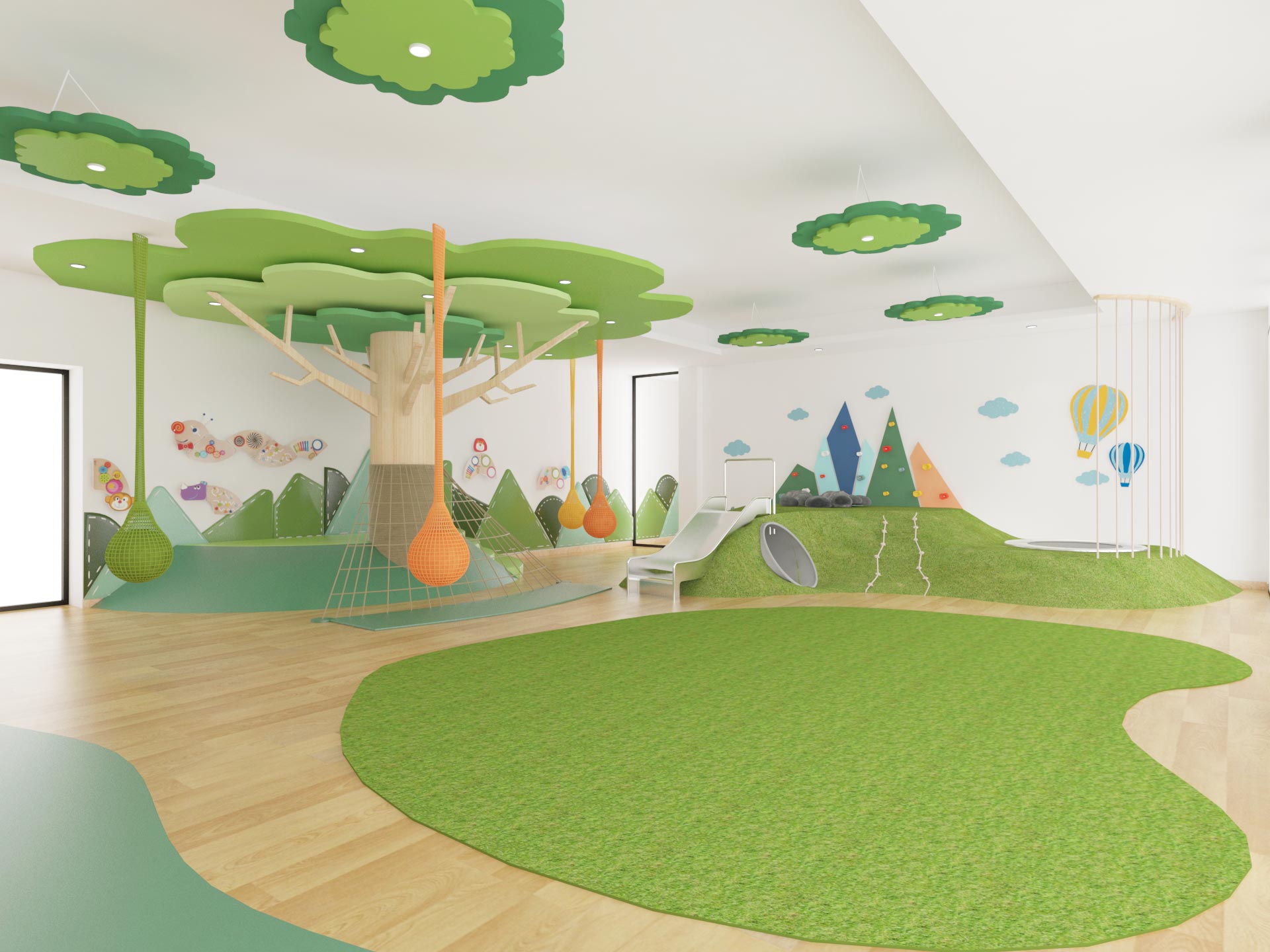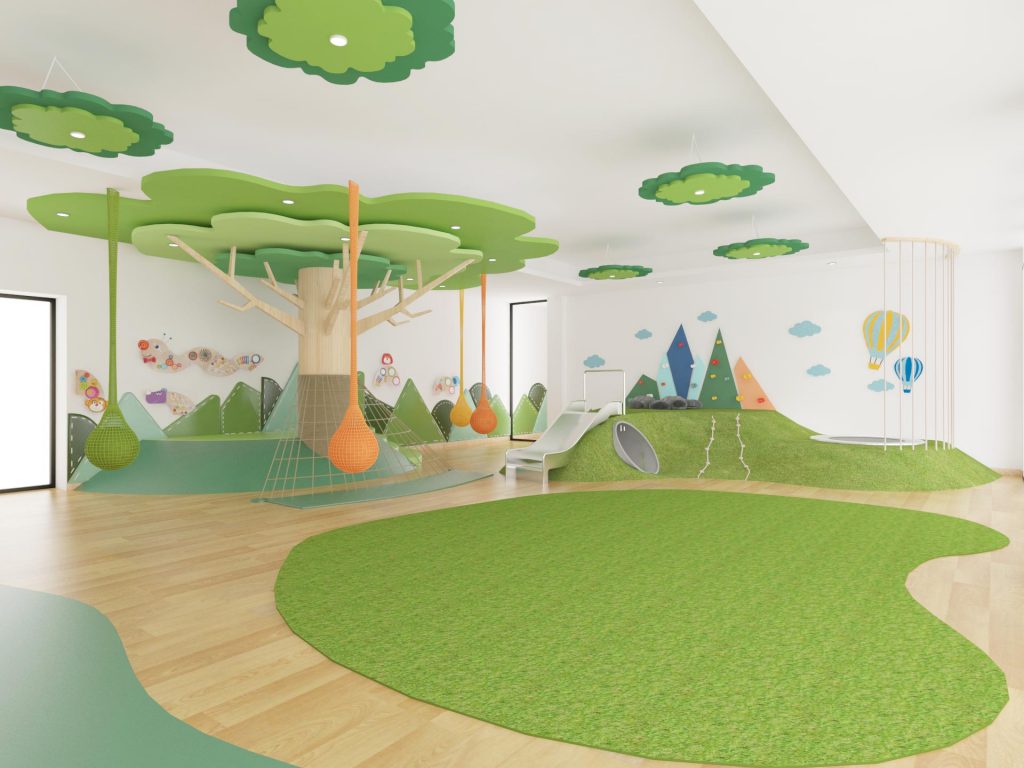 The climbing wall is designed to challenge and stimulate children's physical abilities, building their strength and confidence. Obstacle courses are a great way to keep kids active and engaged, develop their problem-solving skills, and challenge their balance and coordination.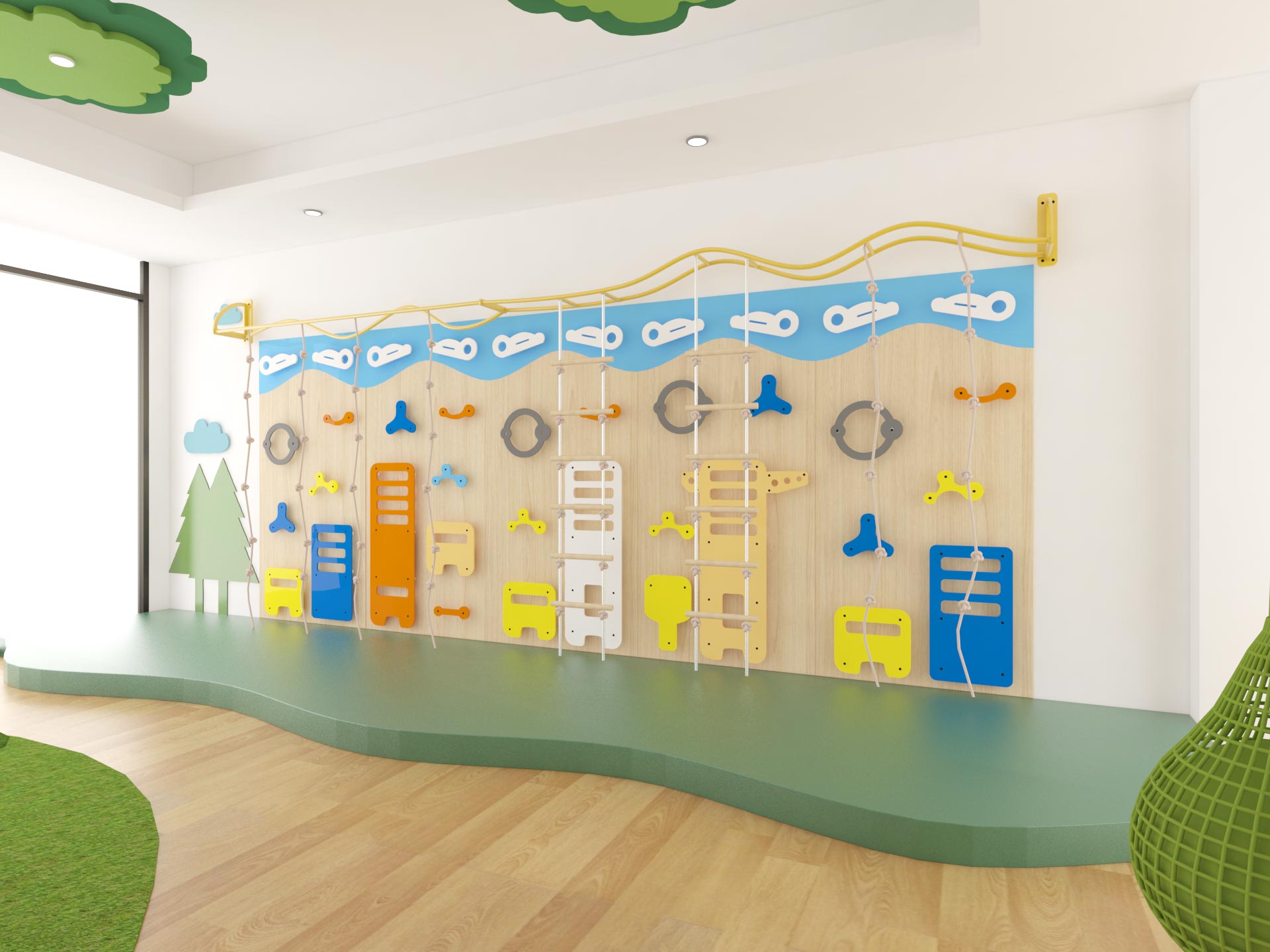 Play Micro Hills is a unique feature that allows children to experience the thrill of sliding down or rolling on hands and feet, and have fun with the little ones. The trampoline is an all-time favorite, where kids can bounce up and down and burn off some of their endless energy.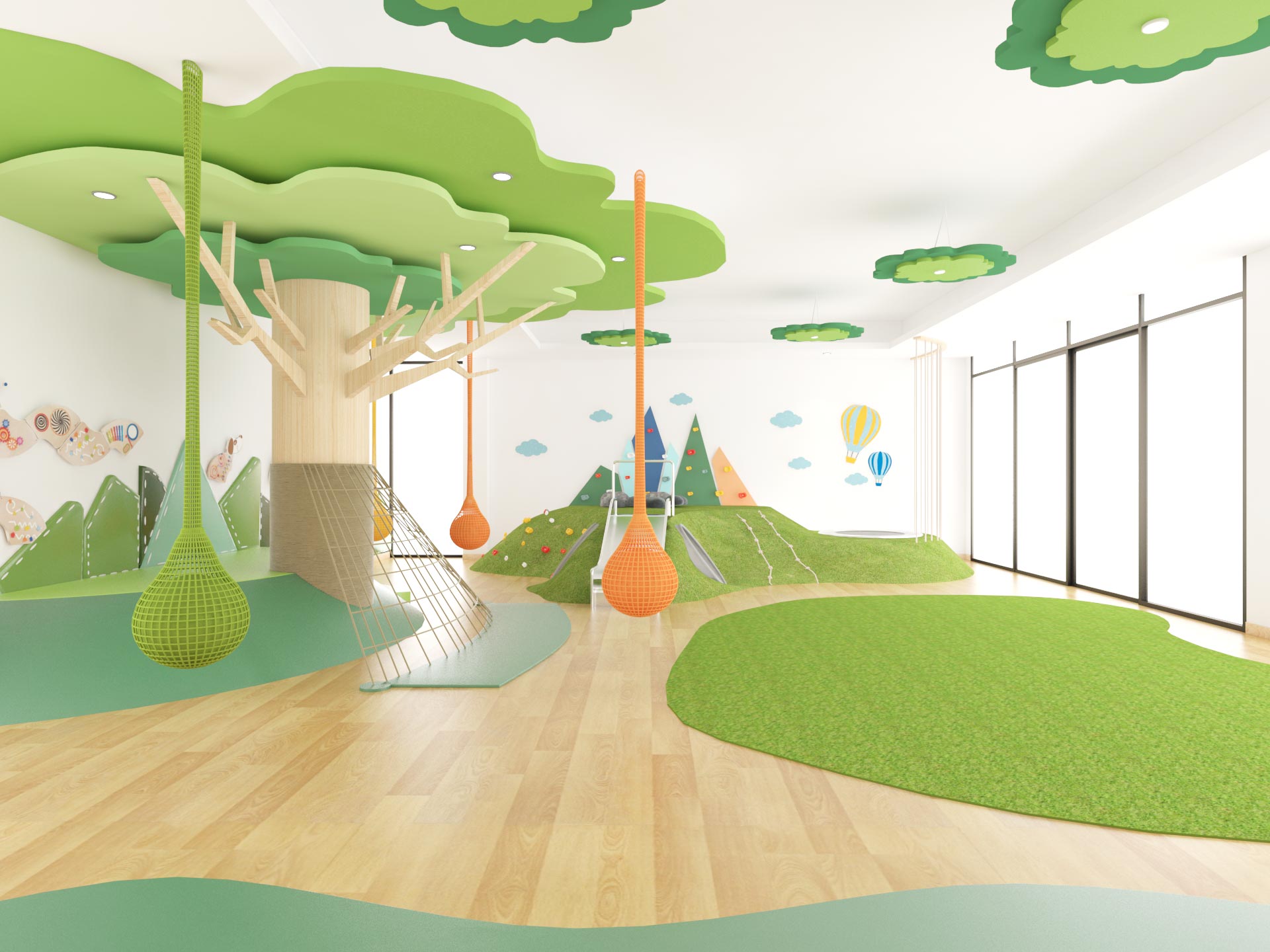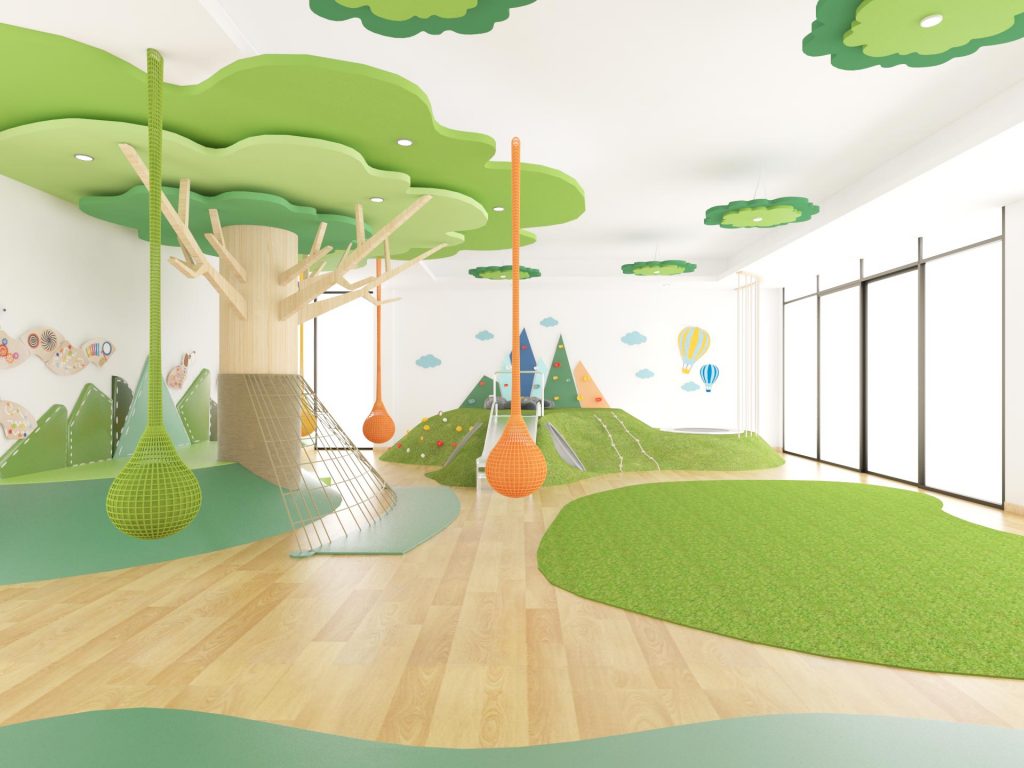 The interactive seesaw adds an element of healthy competition to the play area, encouraging children to work together and develop communication and social skills at the same time. The swing and ball games are also perfect for kids who are looking to have some fun while learning new things.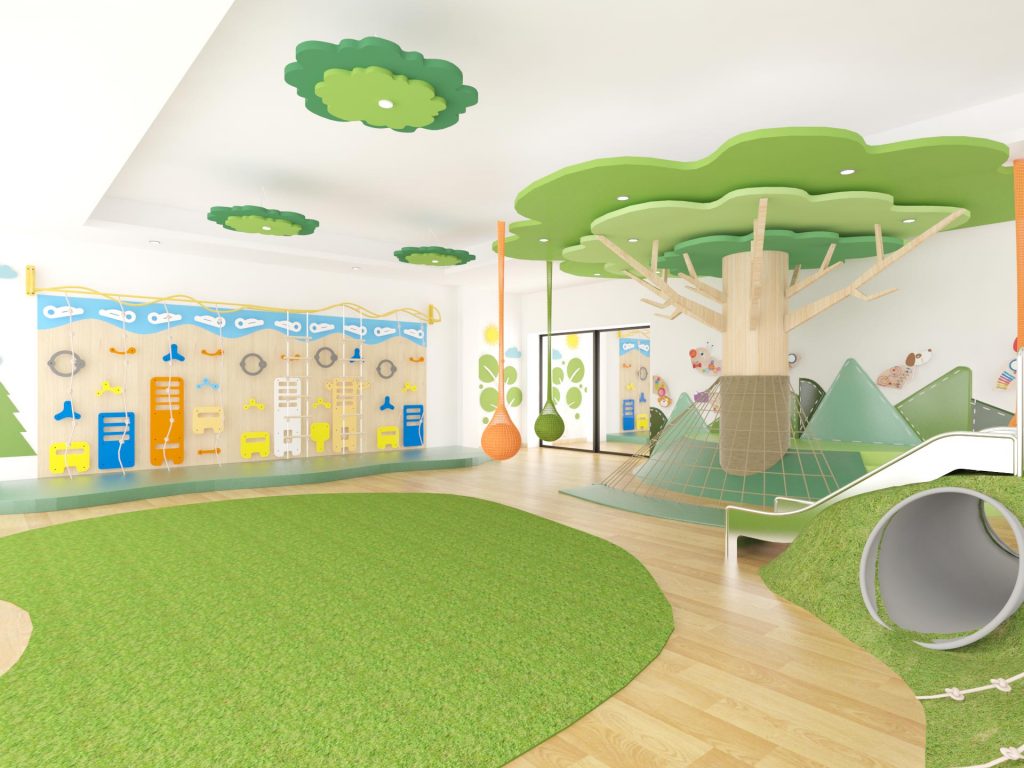 Overall, the indoor activity area is the perfect place for children to explore their creativity, build their physical strength, and develop their social and communication skills in a fun and engaging environment.
The Landing Pictures For This Project