Suitable Age Group:3-6 years
According to the Reggio education philosophy, paying attention to children's free growth, provide children with a variety of "expressive, communicative, and cognitive languages" in cognition and learning. Create a free ecological environment like a forest and an overall space that is open and than can cooperate with multiple parties. Children are the most released nature outdoors, so in the play area, natural light and grass will be introduced into the room to achieve a perfect transition between indoor and natural space.
Indoor Playground Area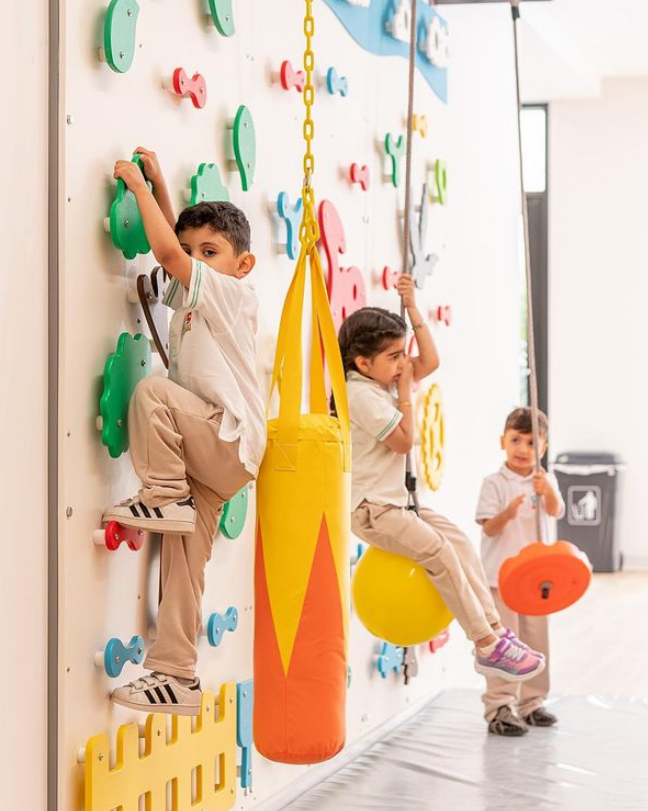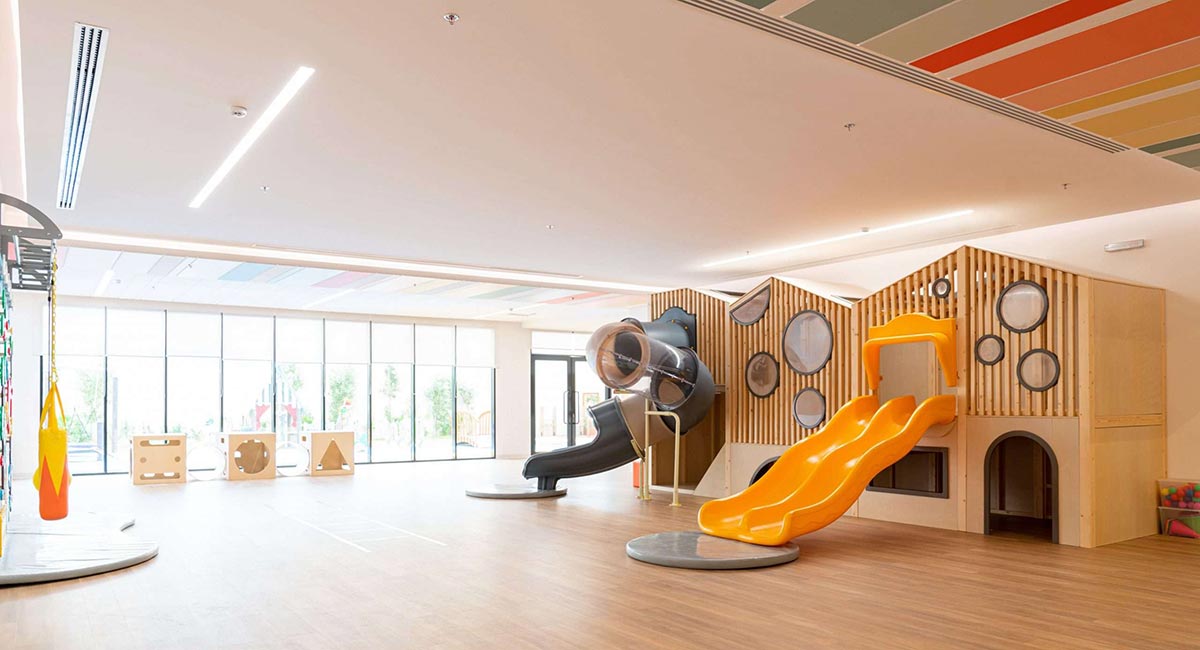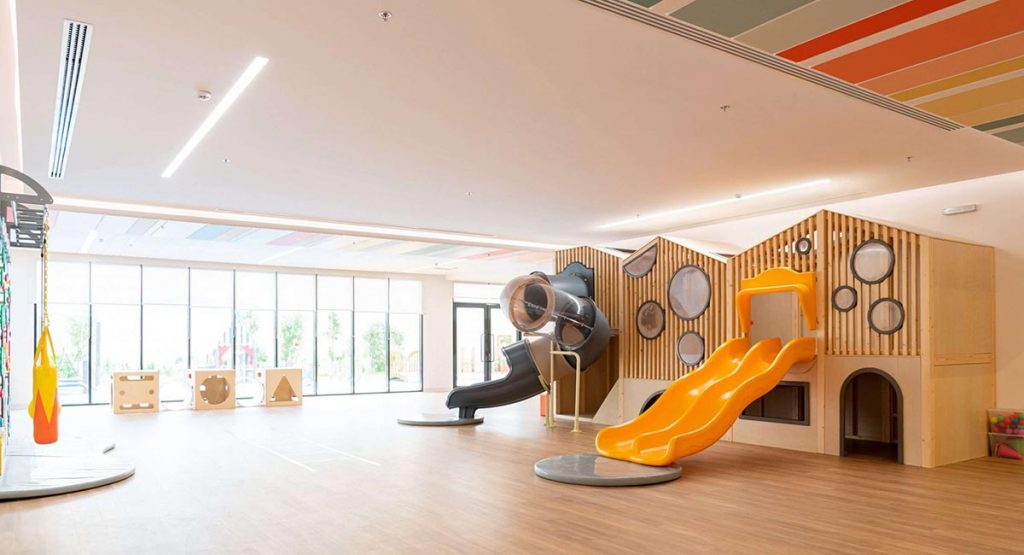 The overall design adopts the natural wooden colors, and the soft bag in the middle can be moved, so that students can perform collective performances and activities.
Wooden blocks exercise independent thinking ability to satisfy their strong curiosity, and step cabinets satisfy small storage boxes.Large building block toys exercise children's teamwork ability, spatial imagination, and hands-on ability.
Create a family atmosphere where children can express themselves independently.
The Angie game and the climbing wall not only exercised the courage of the students, but also quickly impressed their adaptability to the environment.
The display wall discovers the shining points of each child, and gives them complete records and guidance.
Library/Reading Area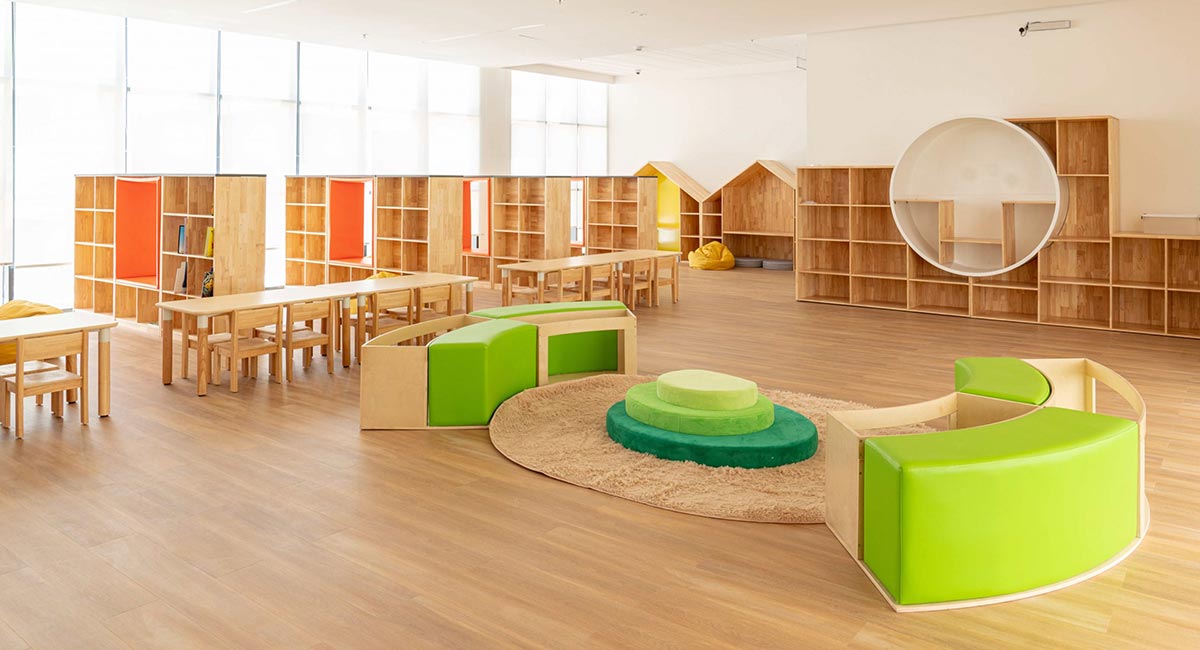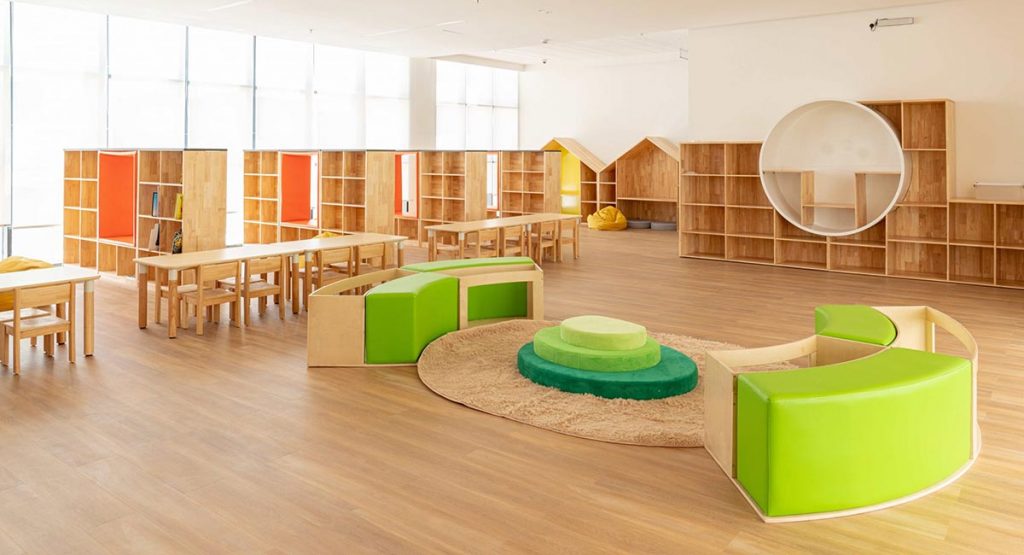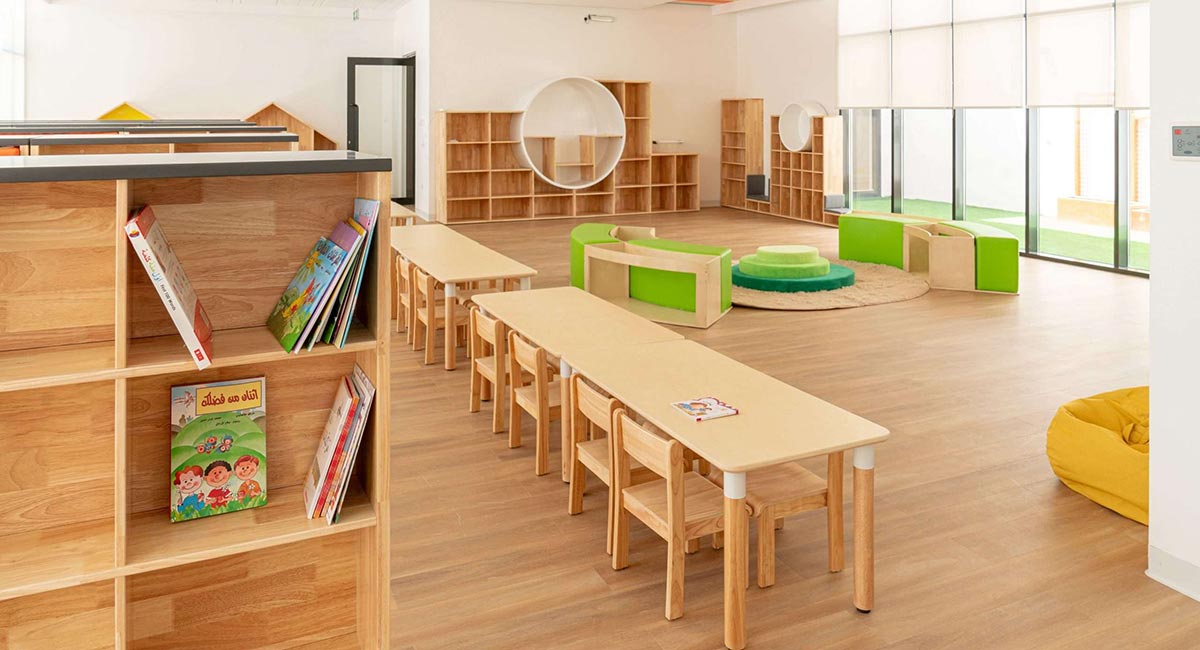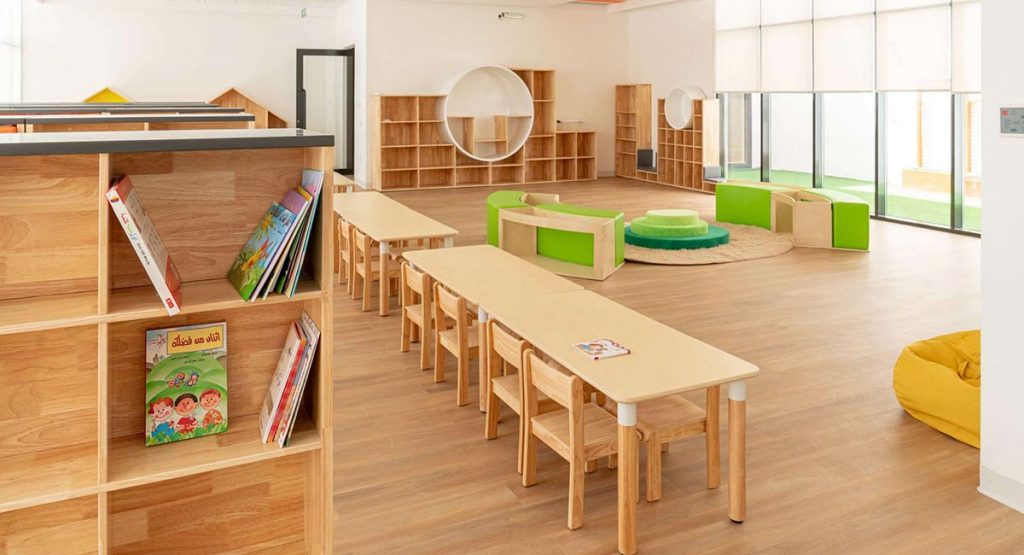 A variety of reading areas are provided, and children can sit, lie down, and read by leaning on them.
Children are born artists, here they can express their cognitive thinking in different forms.
Here you cannot only graffiti, but also do various manual activities to discover and shape new things.
Kindergarten Classroom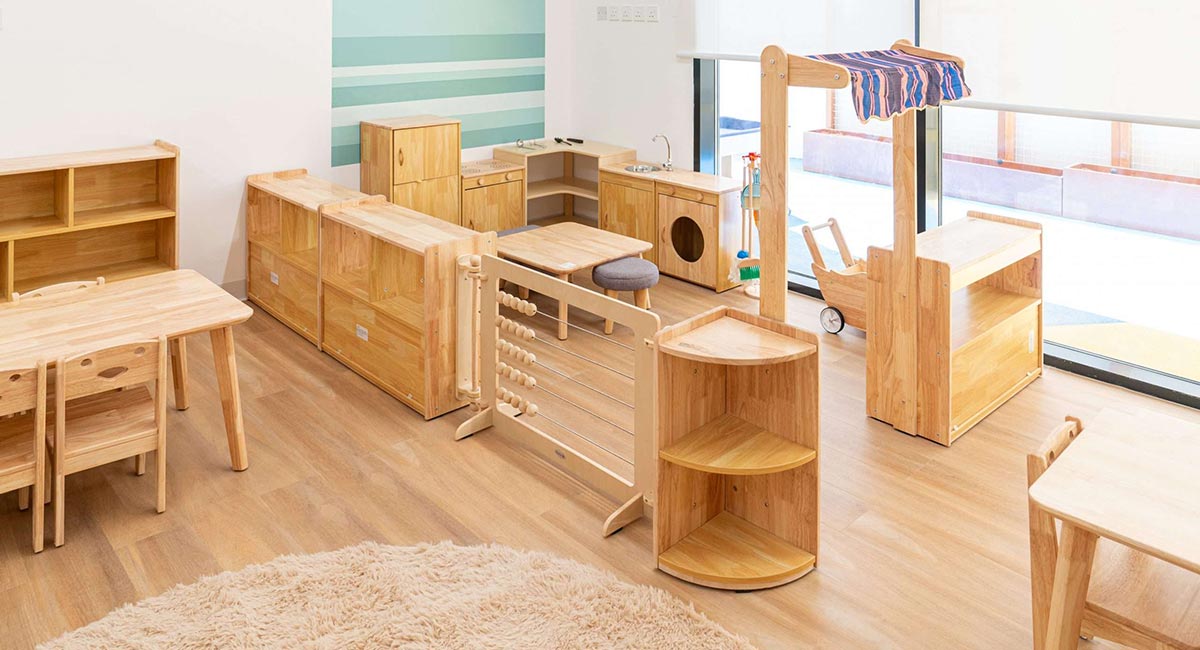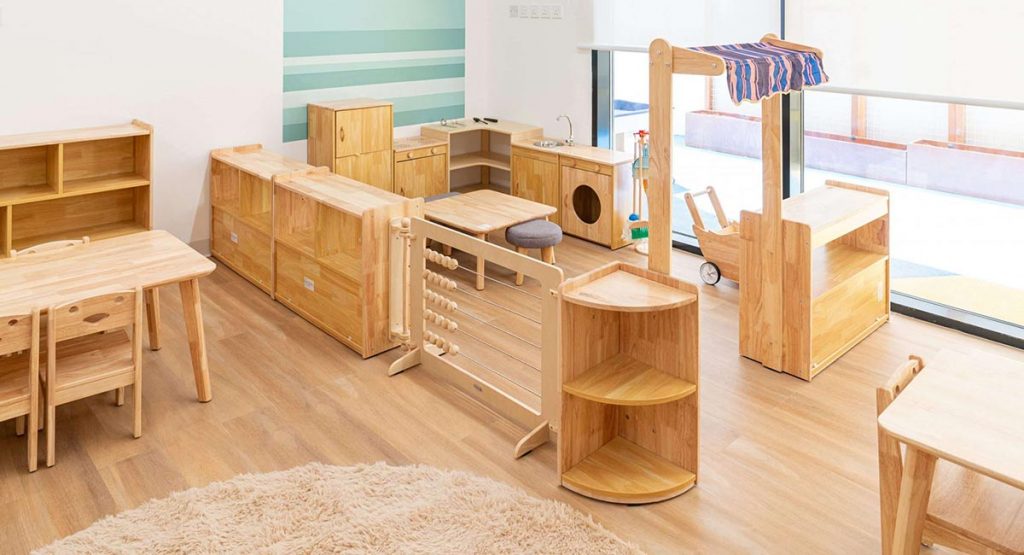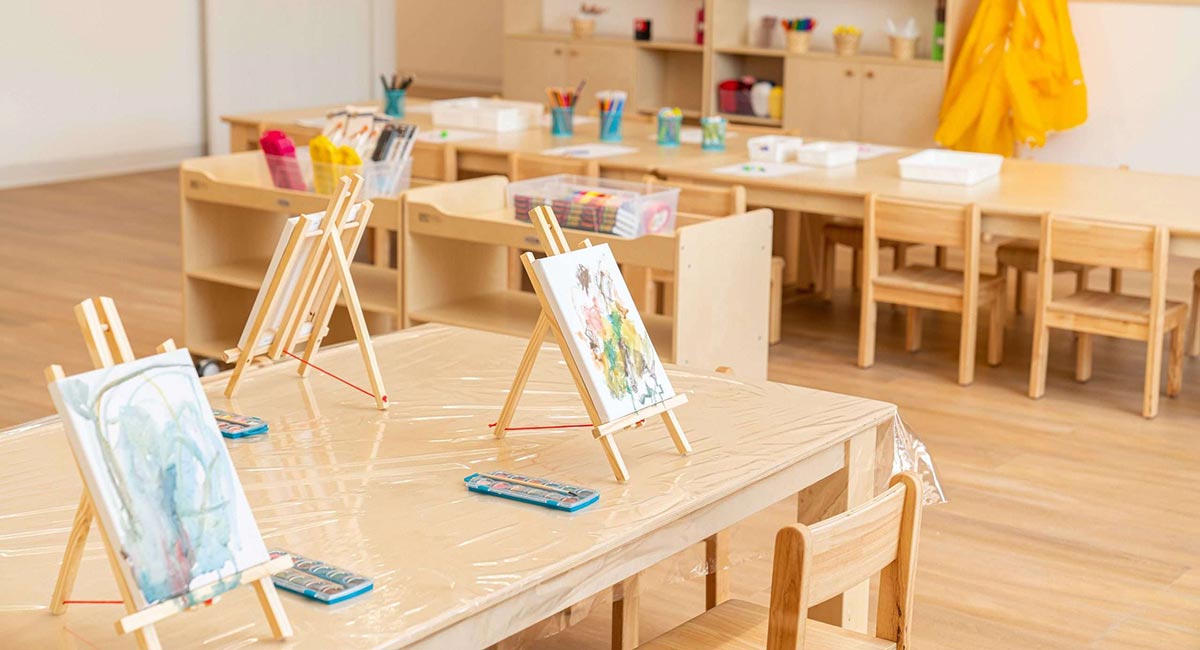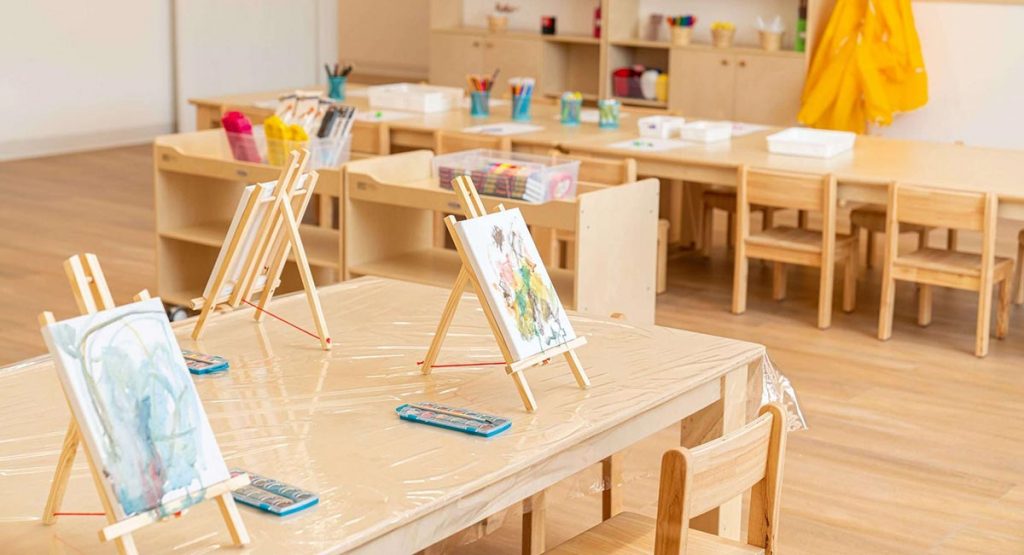 Including different kinds of functional area corner, such as role-playing, math area, art area, building block area, science area, reading area, and learning activity area.
Outdoor Playground Area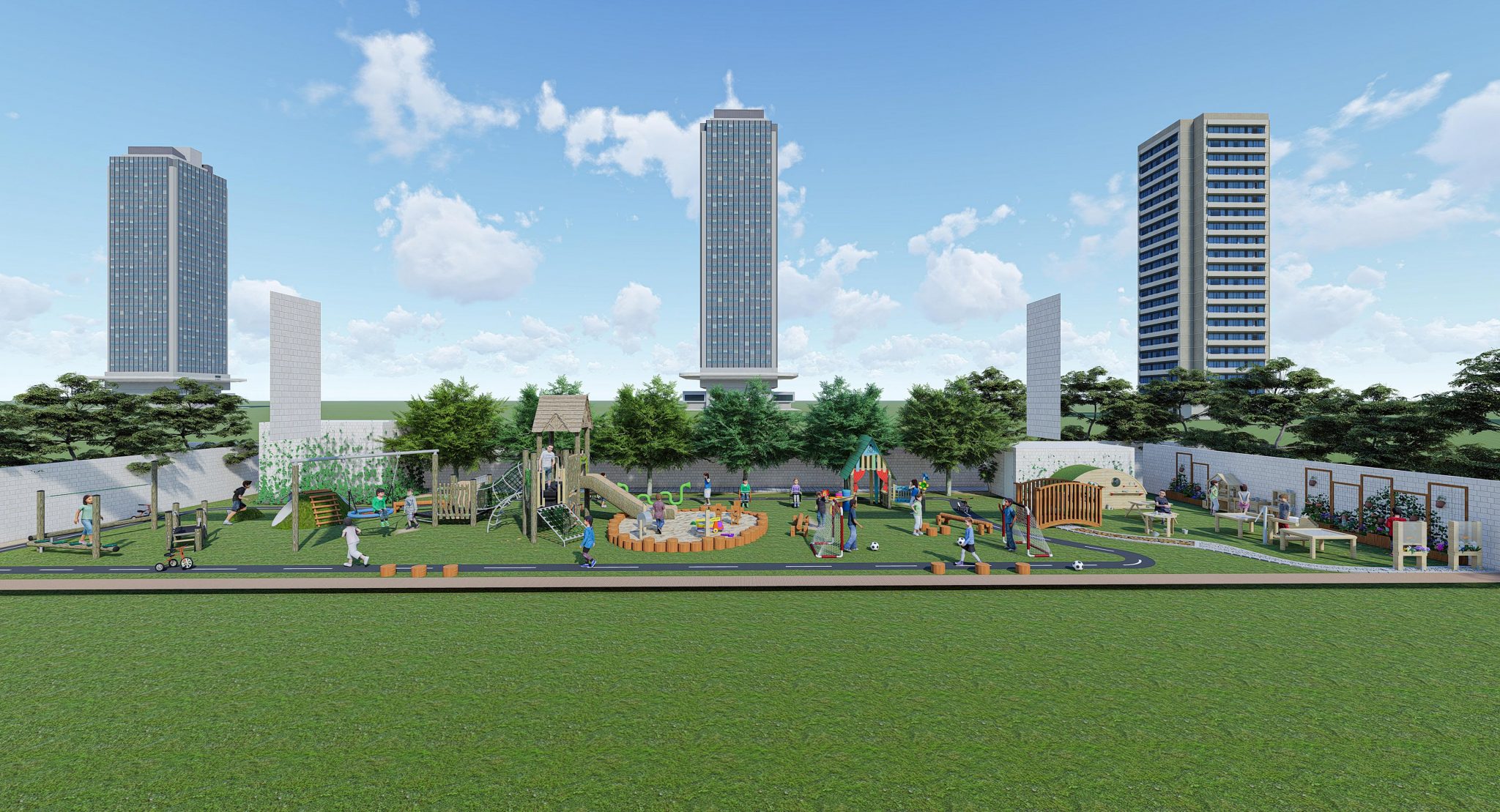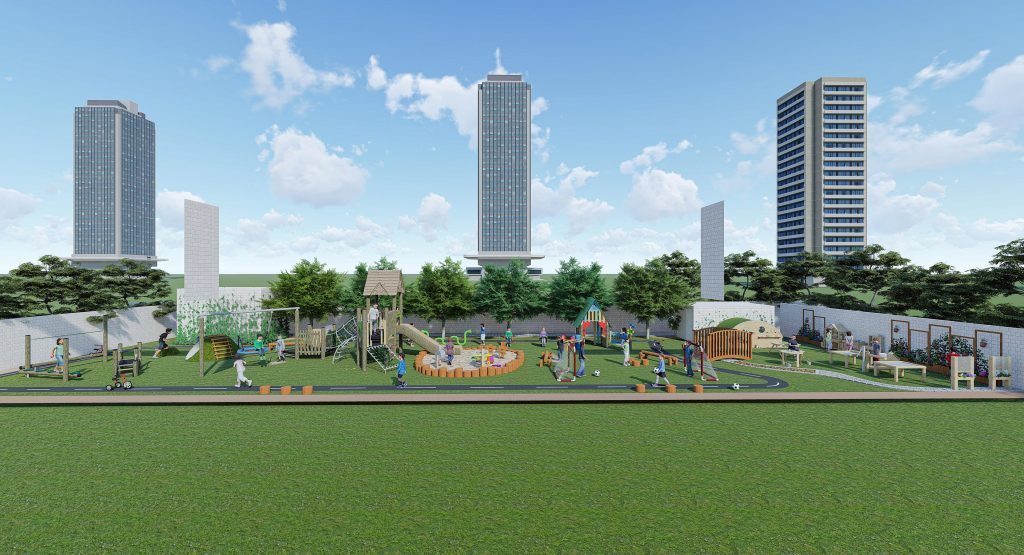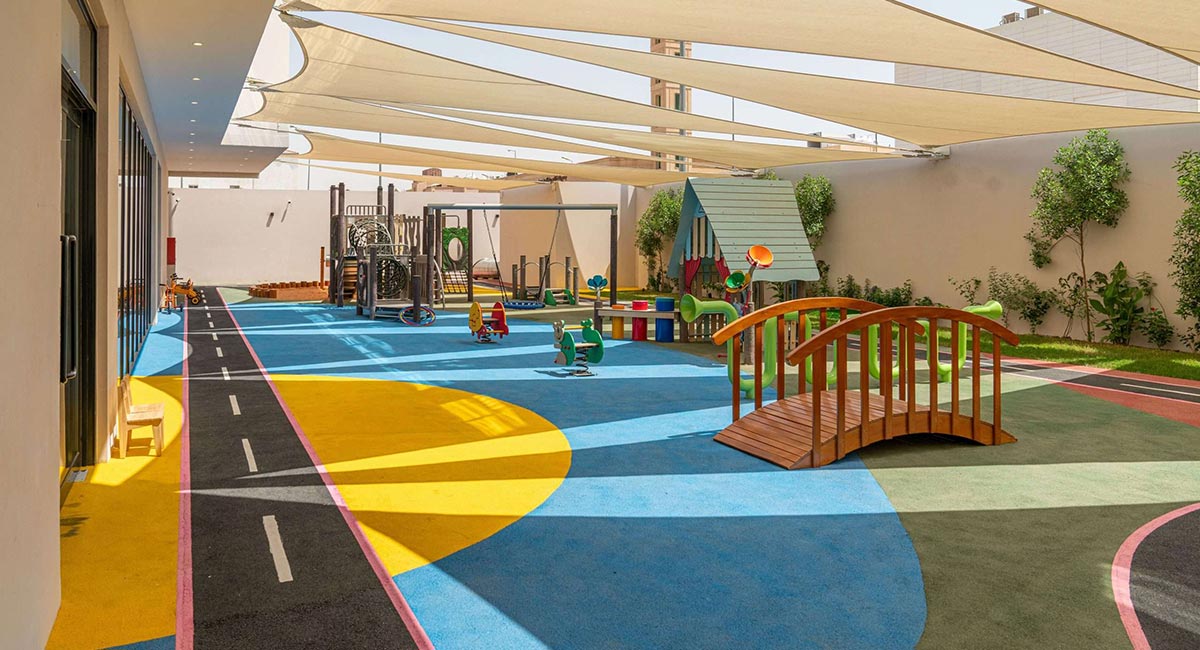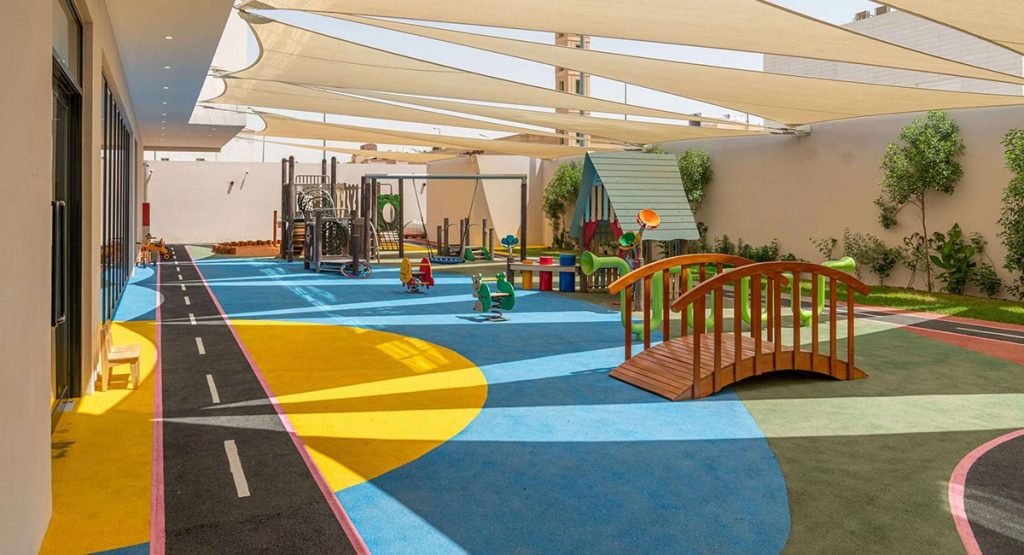 Theme Park
There are few artificial components in the outdoor environment, and the school tries to restore the original appearance of nature as much as possible. For example, there are soil lawns, grasslands, slopes, and pits.It can be seen that the more natural the outdoor venue is, the more it can make children yearn for it, and make children's interest in outdoor activities unabated.In the functional area of the theme park, use a park that matches nature, link the sand pool at the exit of the slide in the park to protect the safety of children, and place small sand toys on the sand pool to let children get close to nature. Through these activities, children can improve their physical fitness, emotional intelligence, cognitive and creative abilities.
Mud Kitchen
Cook in the mud kitchen, paint with mud, lay on fallen leaves and sleep with a doll in the arms, hold a wooden stick to practice the skills of sharpening a knife, play with water in a water basin, and go through nature in the ground material recognition area Materials, Such a kindergarten is not only a paradise for games, but also a paradise for learning.
Micro Terrain & Smart Expansion
Outreach training can enable children to stimulate their personal potential, cultivate an optimistic attitude and strong will, improve the initiative and skills of communication, establish a team spirit of cooperation and mutual support, and greatly enhance the sense of cooperation, so as to improve the psychological quality of students the goal of.
Music Sense
Let the children go outdoors to listen, observe, and distinguish the good and bad, high and low, noise and music of various sounds and sounds. Children are very interested in it, so that the goal of the activity can be successfully completed.
Activity area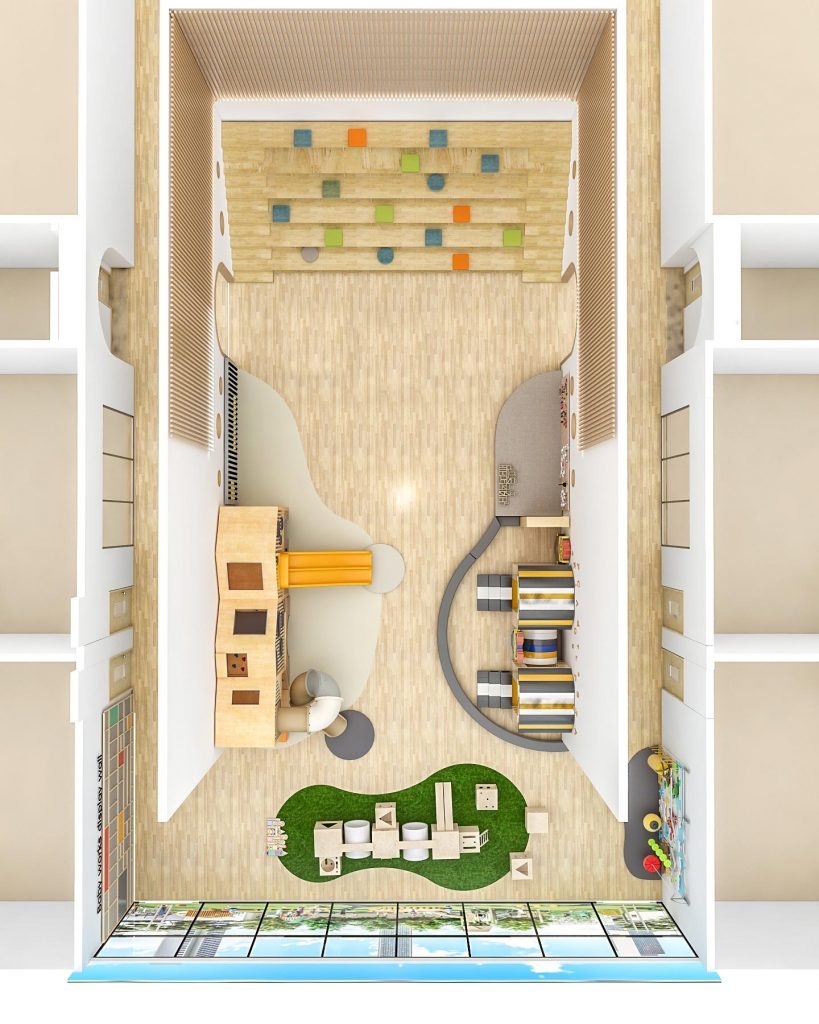 For the purpose of children's psychological quality, an open space is planned outdoors as an activity area, and a football goal and a single-plank bridge for rest are designed. In order to meet the needs of children's daily collective activities, the equipment in this area can be moved, and the children's experience in outdoor activities Comprehensive development and great freedom of movement.