Suitable Age:16month to 6 years
Pre Casa: (16mths-2.5 yrs)
Casa: (2.5-4 years)
Kindercasa: (4-6 years)
Design Concept
We pay attention to the free growth of kids and aim to provide a variety of "expressive, communicative and cognitive languages" for kids to learn actively.The overall creative space is open but connected somehow. Natural light is introduced into the rooms to achieve a perfect transition between the rooms and the natural.Kids and teachers feel free and comfortable here.
Overall Floor Plan Layout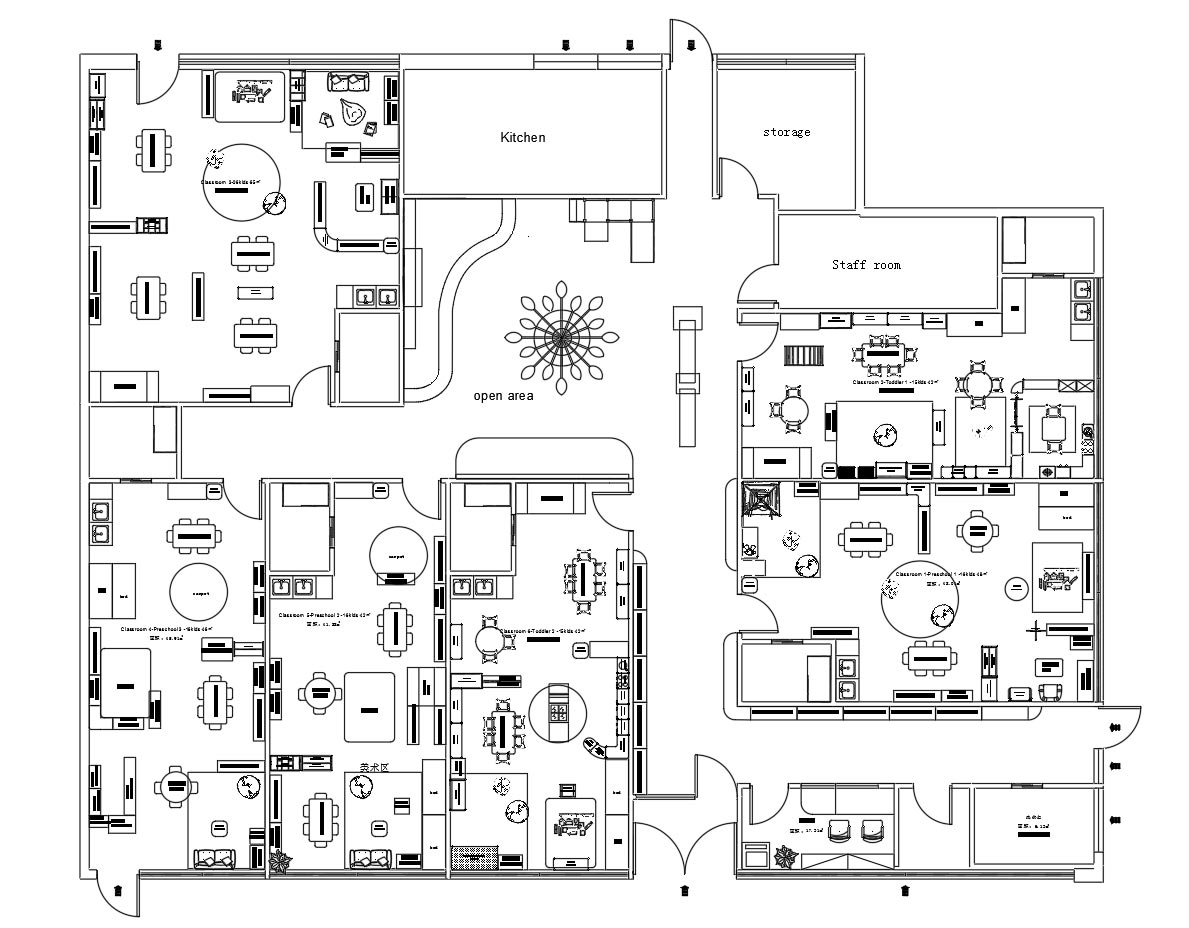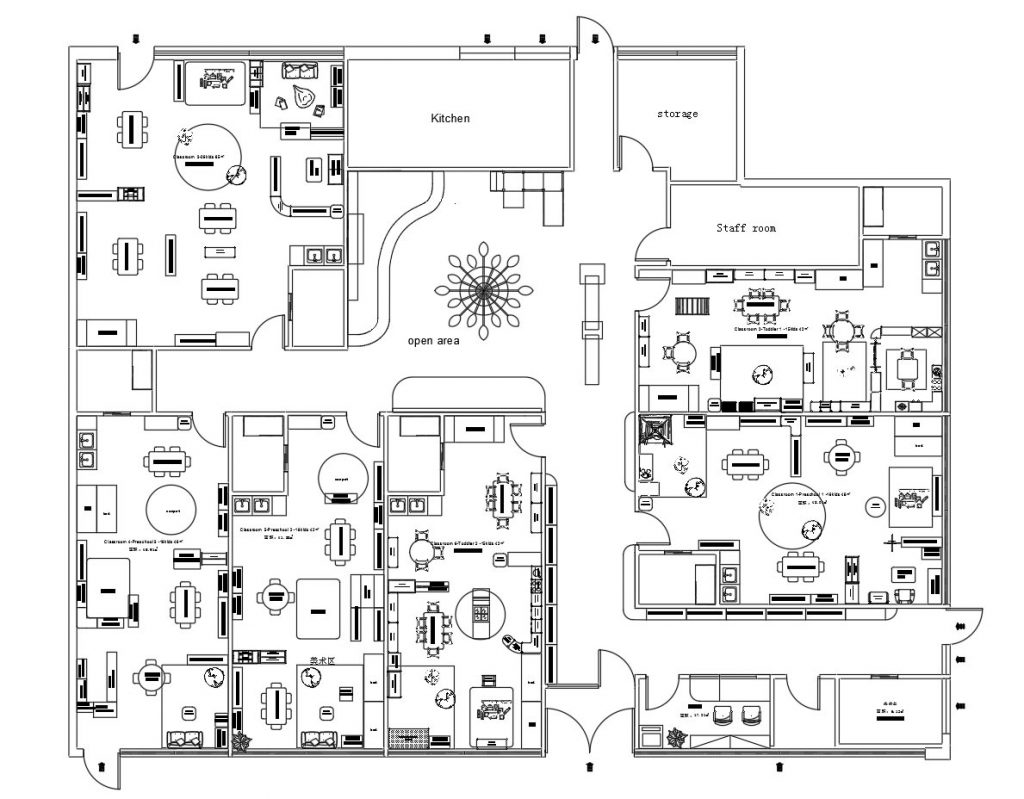 Overall 3D view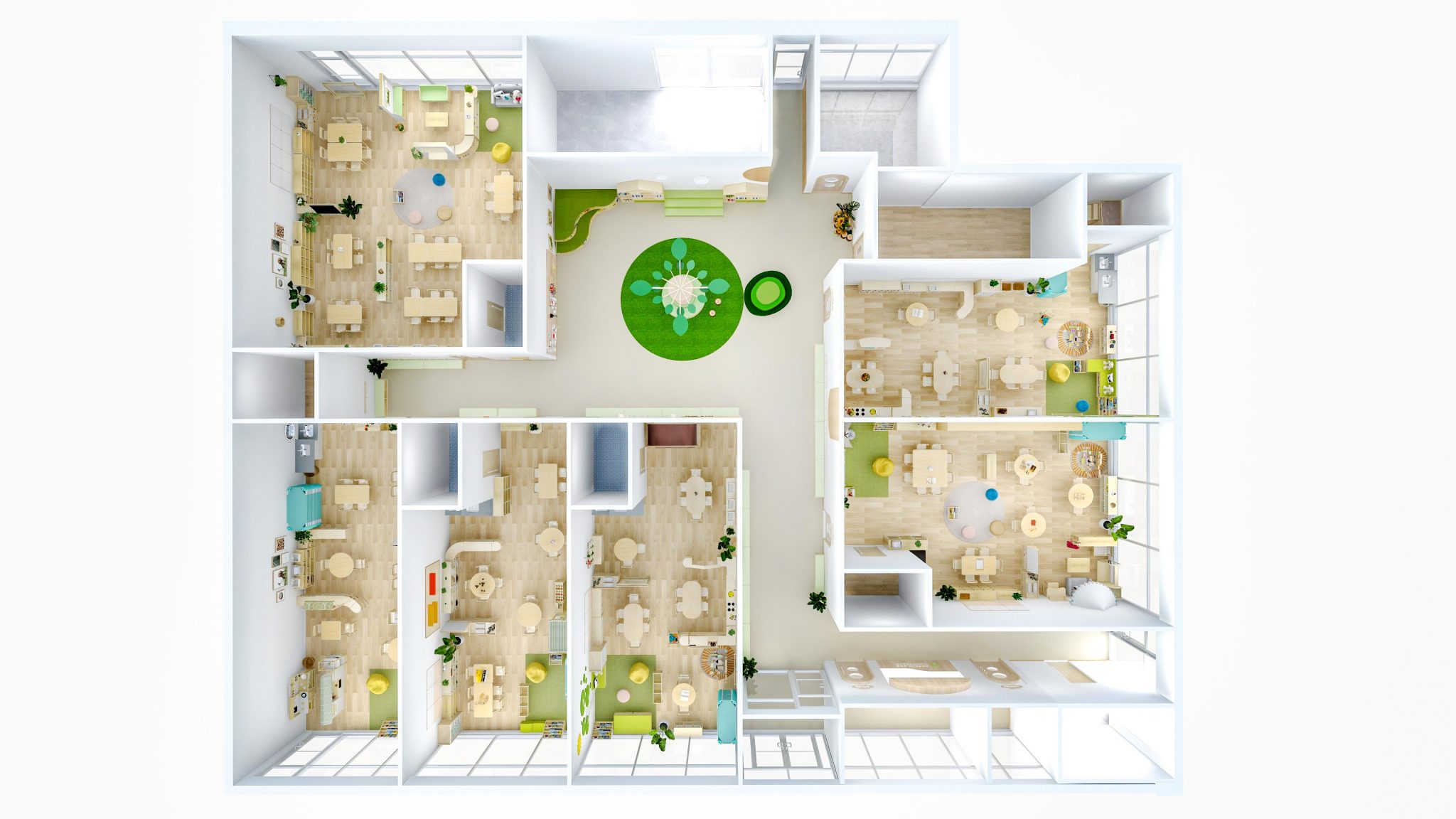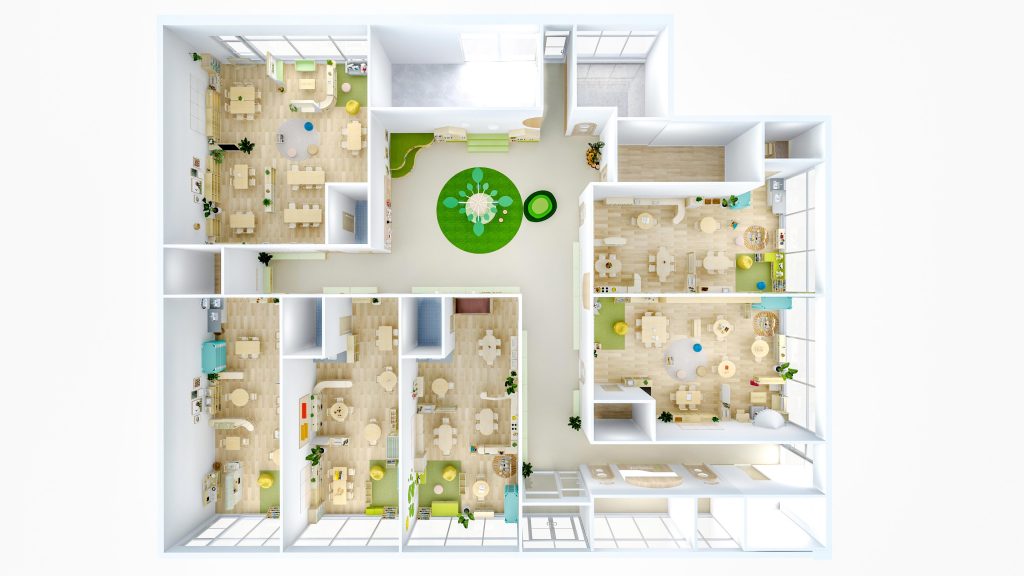 Corridor
With some display board for kids artworks, shoes cabinet bench for kids to seating.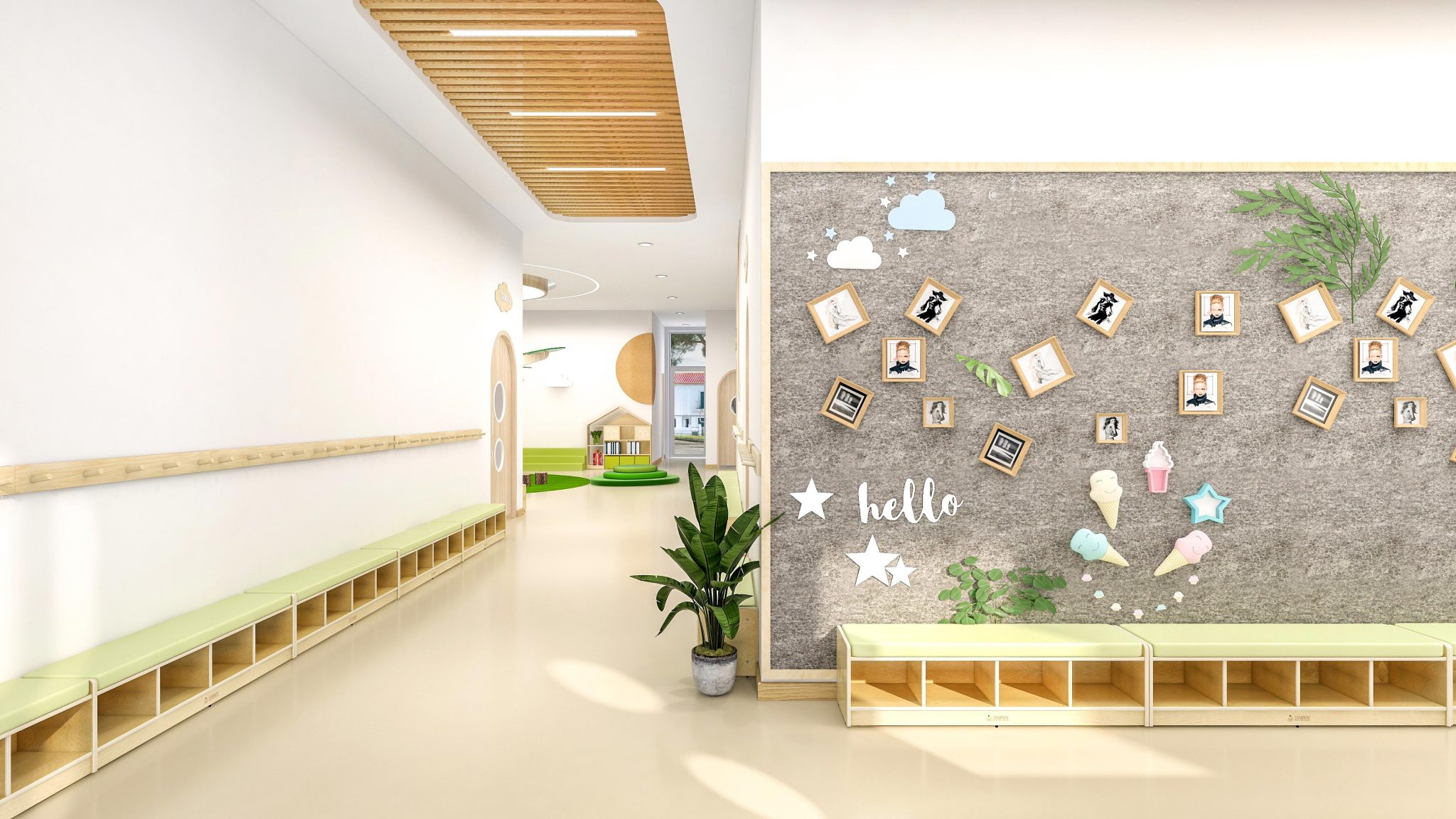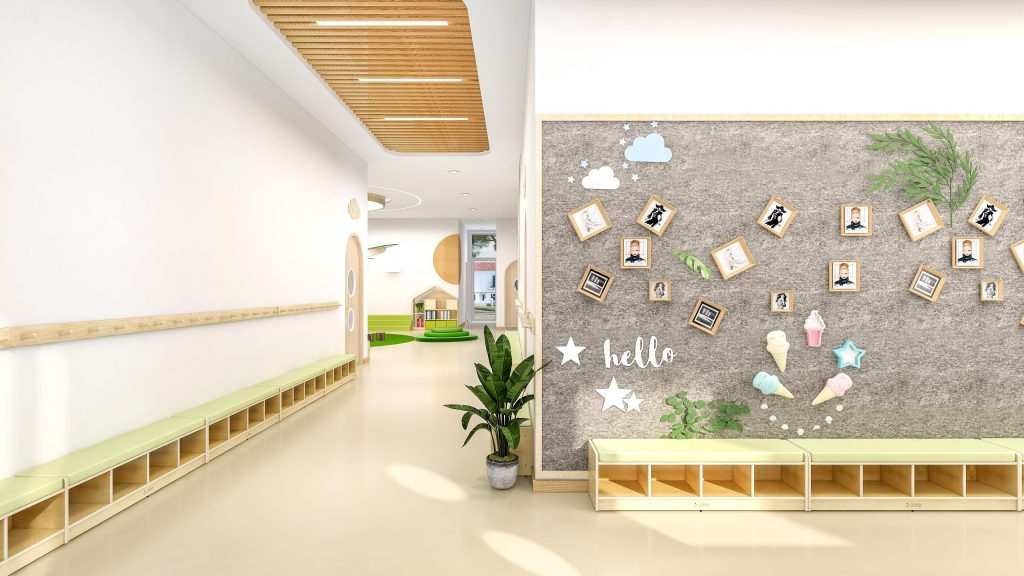 Open Area
In the middle is a large reading cabinet with tree shapes. Kids can sitting and reading there.
With some customized reading stage and cabinet.
STEM wall games for kids playing.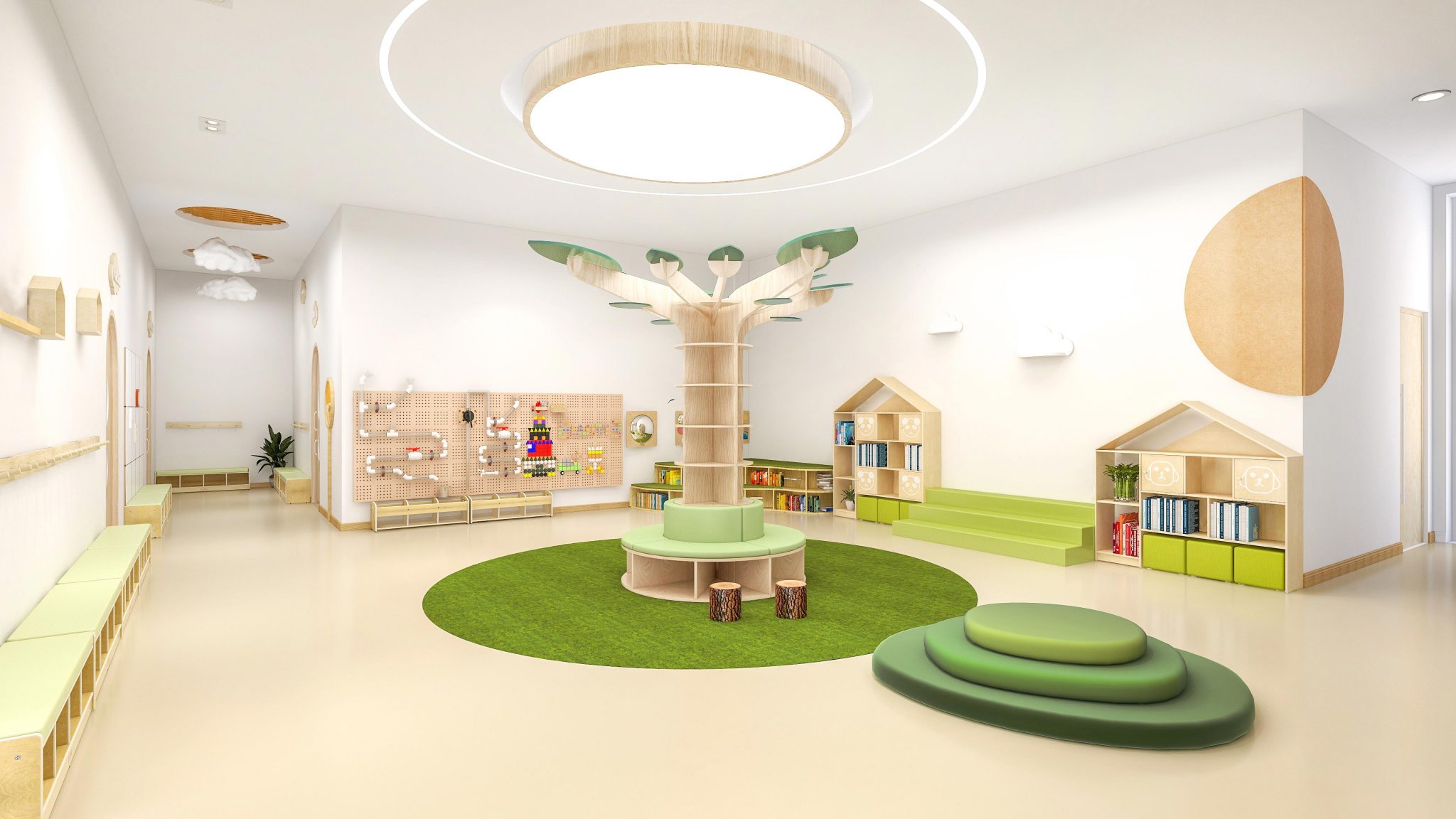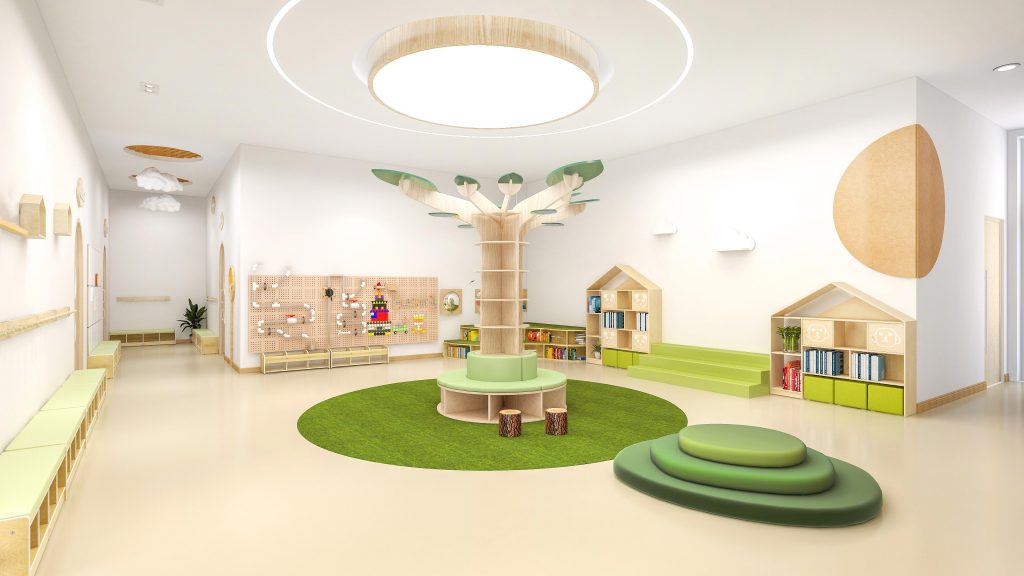 Toddler Classroom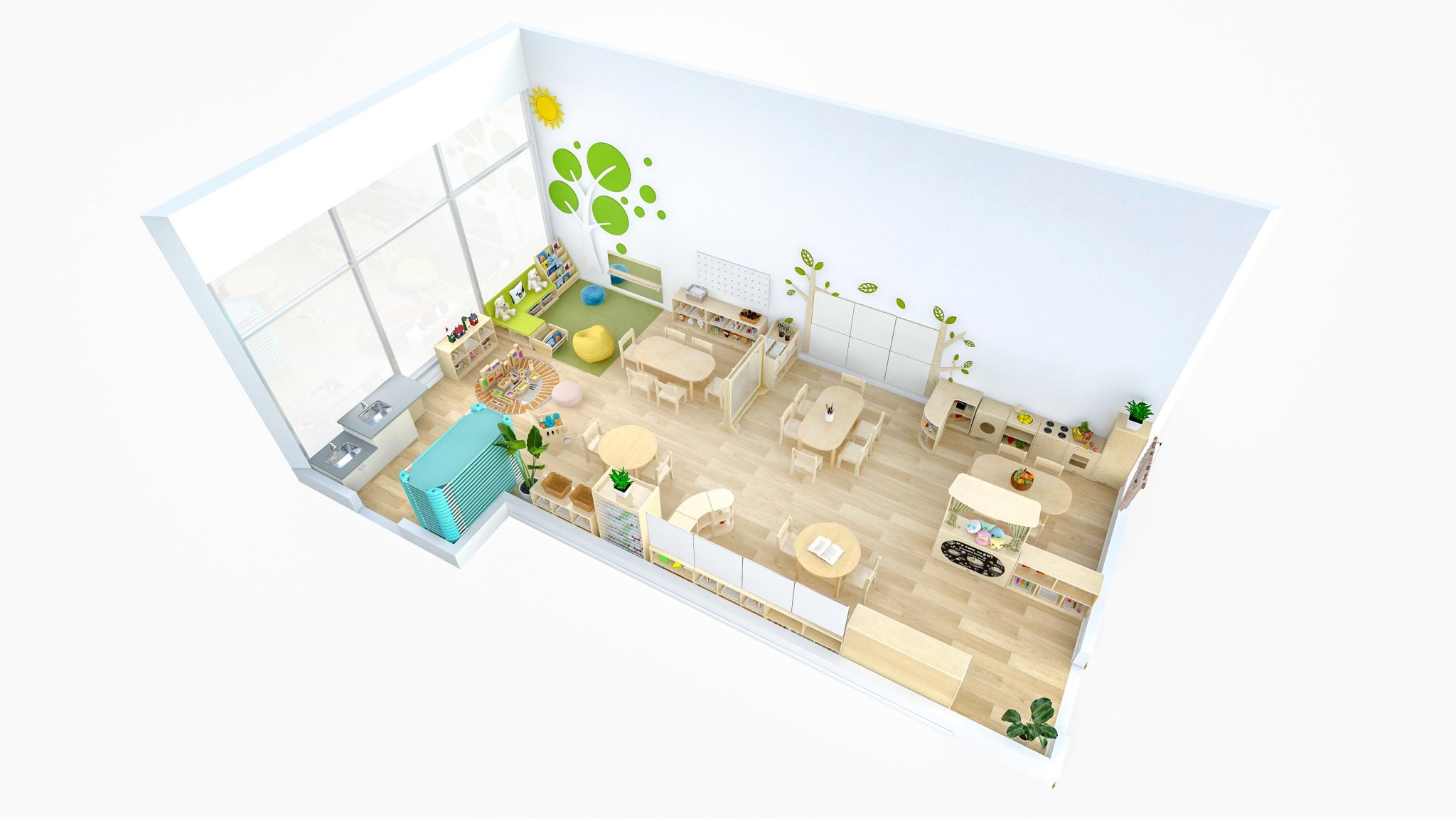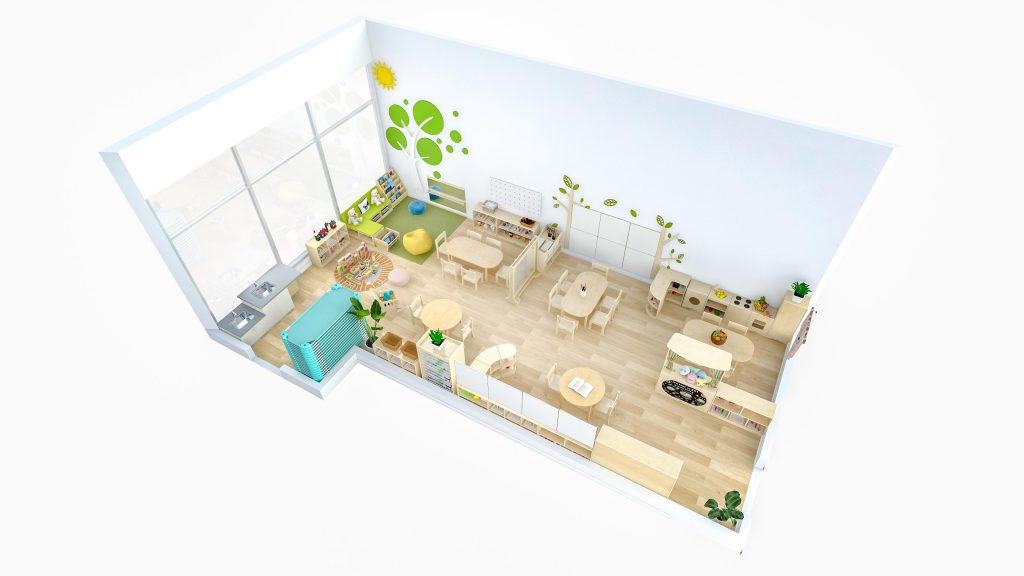 ① Reading Area
② Sensory/ Exercise
③ Art
④ Circle time & Langue
⑤Blocks
⑥Roleplay Area
⑦Bed
Preschool Classroom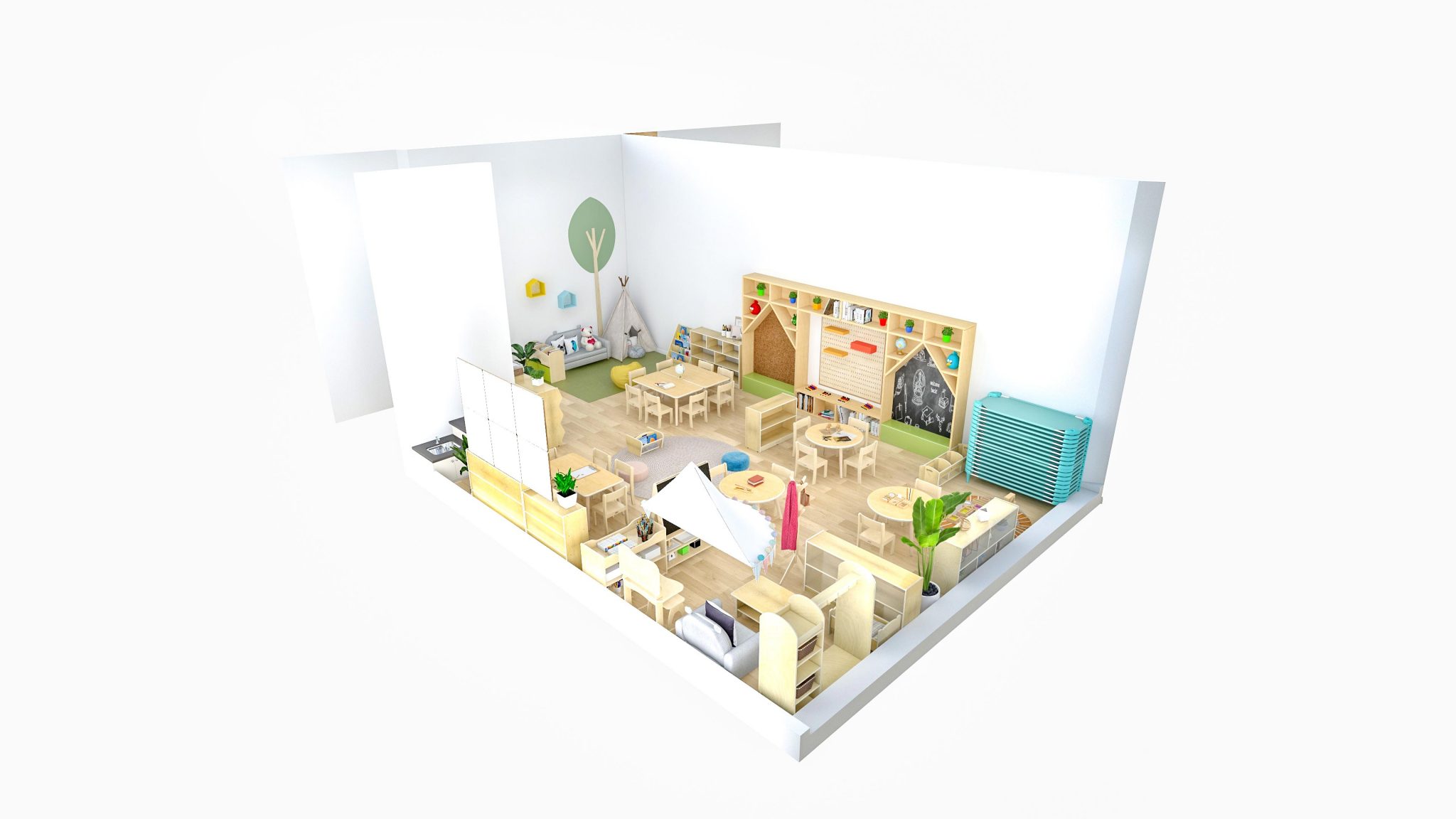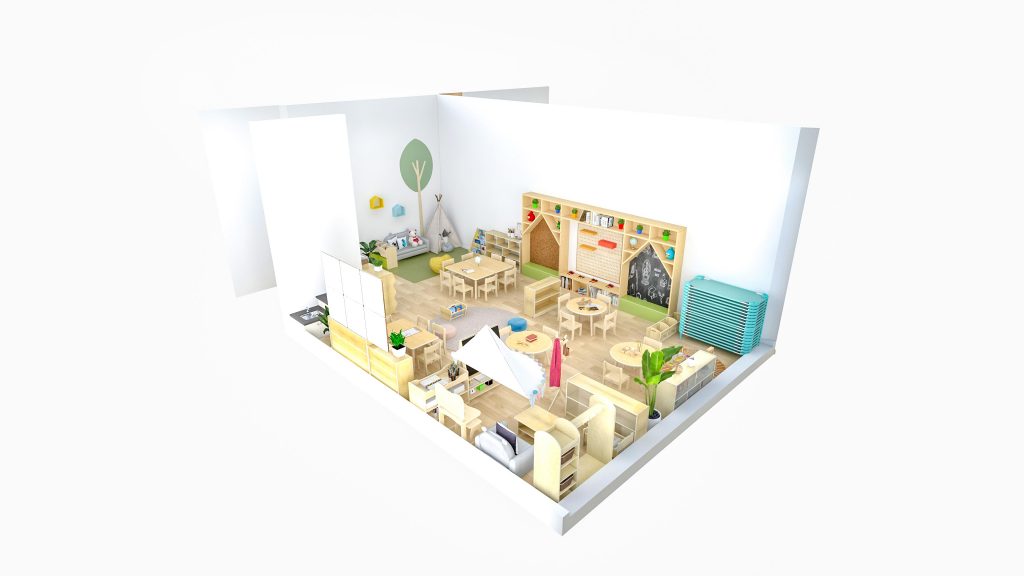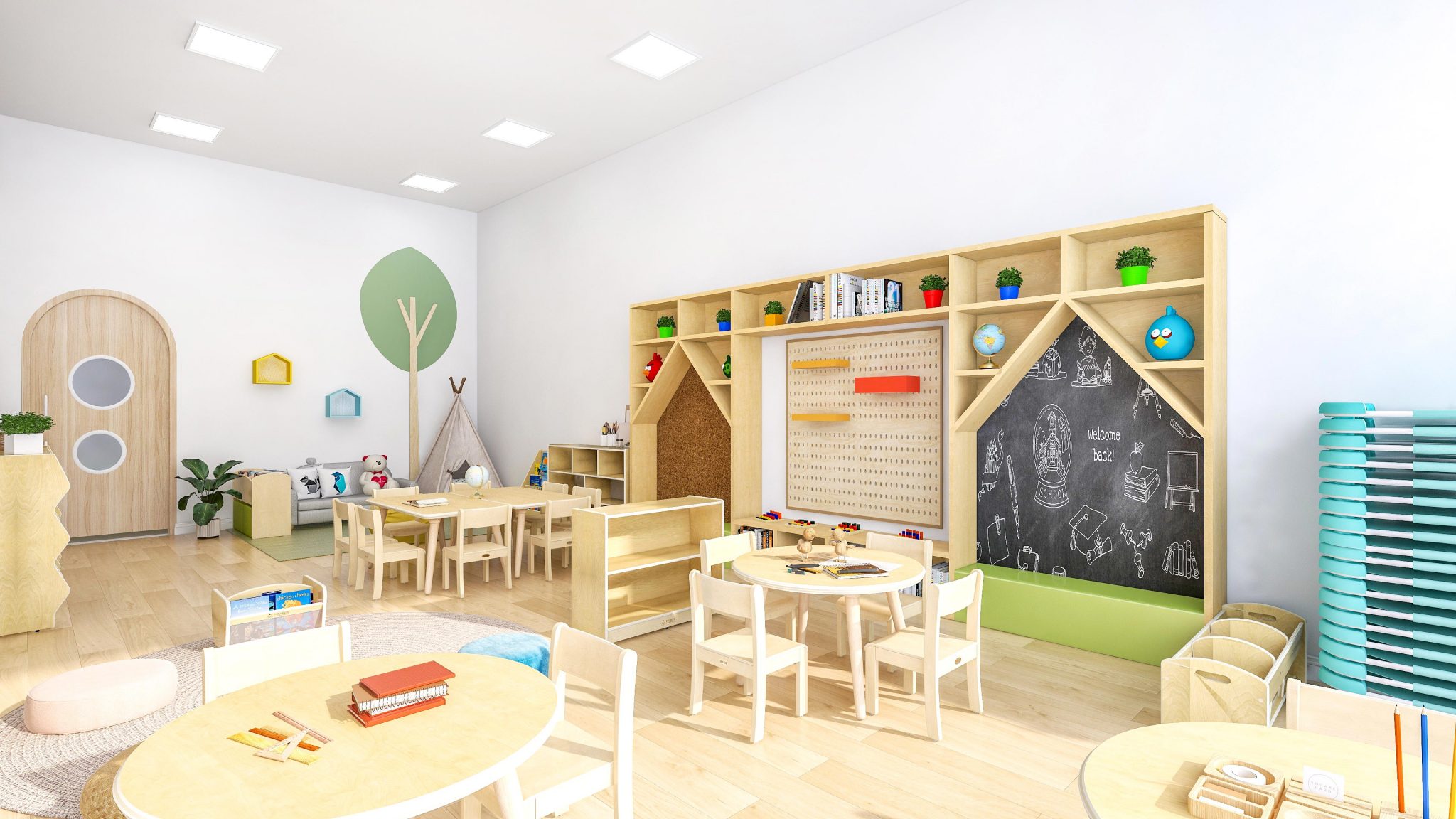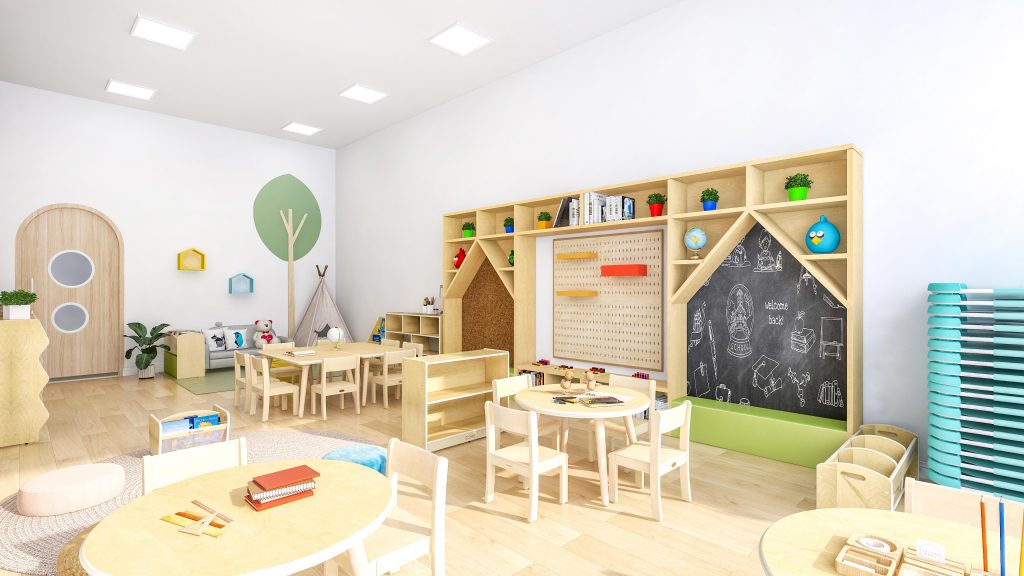 ①Reading Area
②Writing Area
③Maths & Sience Area
④Cricle time
⑤Art Area
⑥Roleplay Area
⑦Blocks&Construction
⑧Bed
Kindergarten Classroom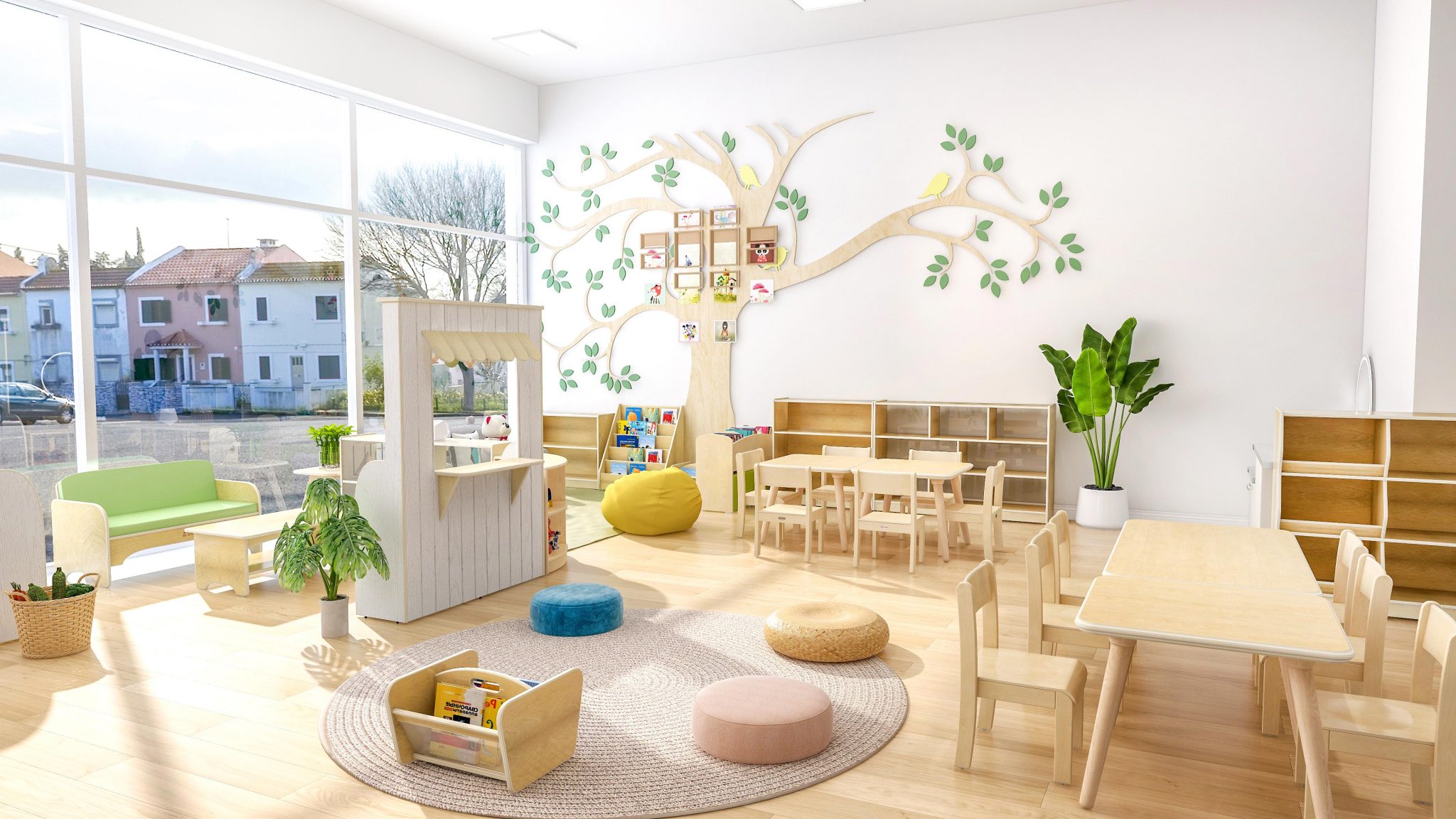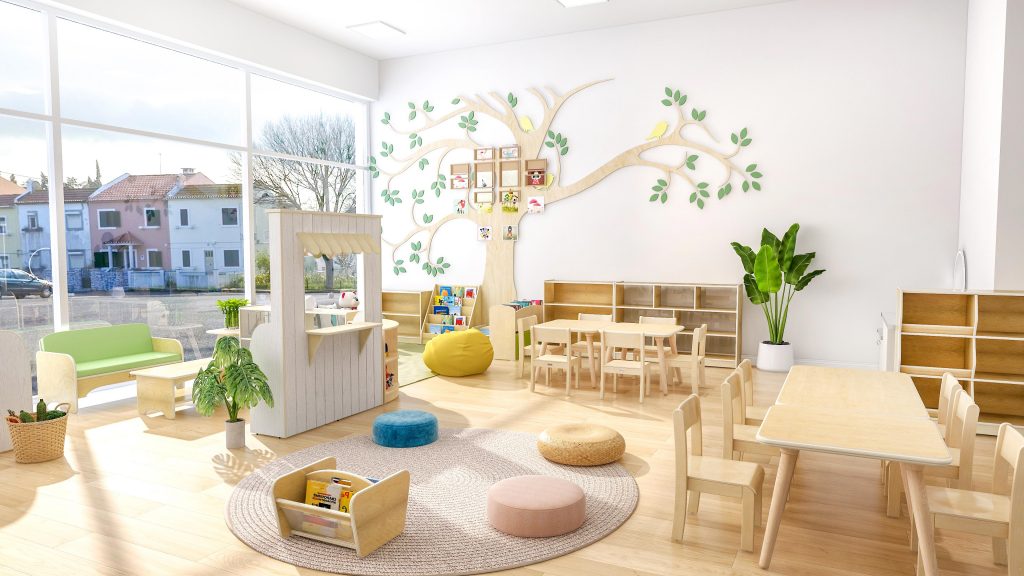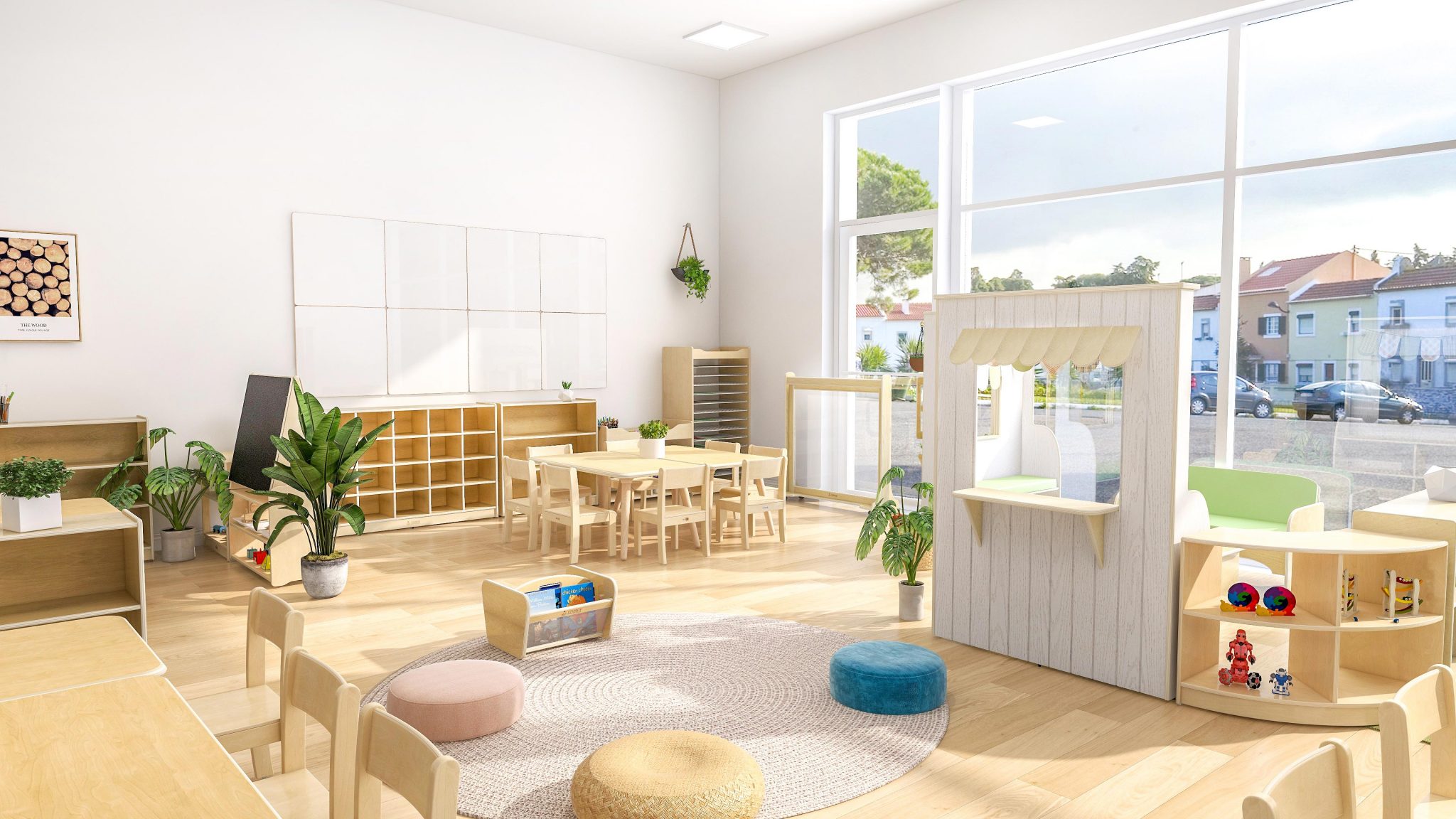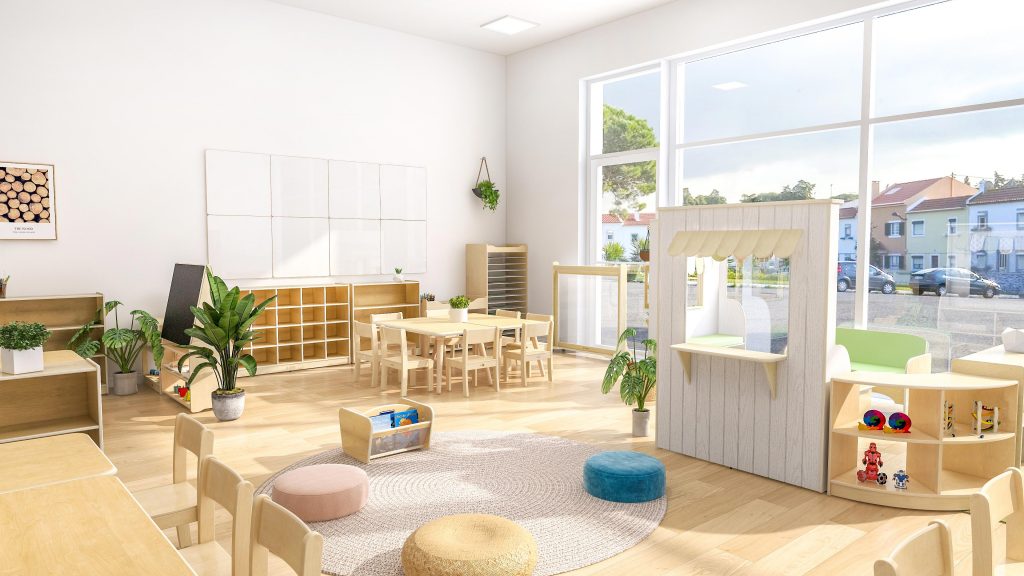 ①Teaching Area
② Maths & Seience Area
③ Music& Sensory
④ Art
⑤Blocks
⑥Reading Area
⑦Roleplay Area
Designer's Message
Through a creative open space and free classrooms, kids can play freely, active learning, improve their imagination, observation memory, personalized development and thinking ability.