Project Address: The United Kingdom

Suitable Age:0-10 years old kids

Project Size:130㎡
As we all know, the indoor soft playground is a very attractive, challenging and beneficial existence. It can bring the joy of playing to children and bring many physical and mental benefits to the children who play in the indoor playground.Meanwhile,the indoor playground of the childcare center with role-playing street concept in this case was conceived and designed by Cowboy Group. It is located in the UK and covers an area of 130 square meters.
Overview Layout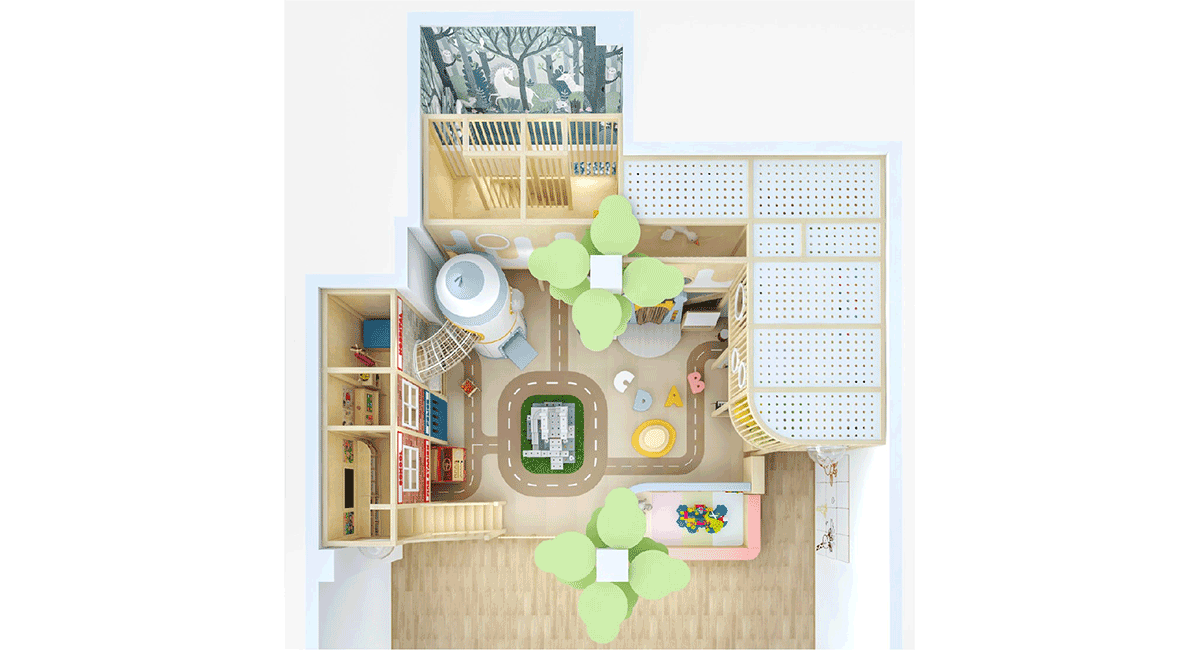 Design Concept
The indoor playground is designed for kids aged 0-10 years old,and out of the purpose of taking full use of space, it was designed to be a multi-level space with multiple functional areas, which can provide kids with more possibilities of choice. In addition, in order to create a warm and comfortable environment for children, this indoor playground uses wood color as the main color, supplemented by some green, white and other bright colors.Before designing and planning the childcare center, the design team of Cowboy Group fully considered factors such as the requirements of the child care center, site conditions and site characteristics, and finally determined a two-story design for the indoor playground of the child care center. At the same time, in order to take full use of the height of the indoor playground, the design team of Cowboy Group decided to create a two-floor role-play house, which is the main design feature of the childcare center's indoor soft playground. In addition, this unique design makes the indoor playground more practical and adds some unique attraction.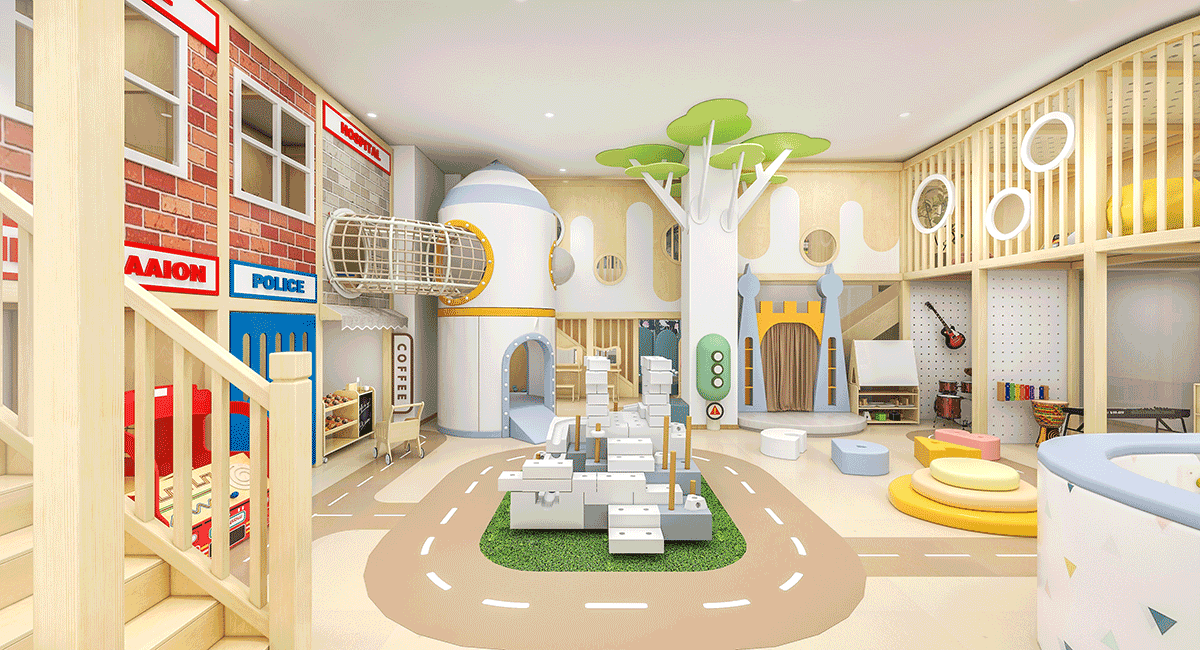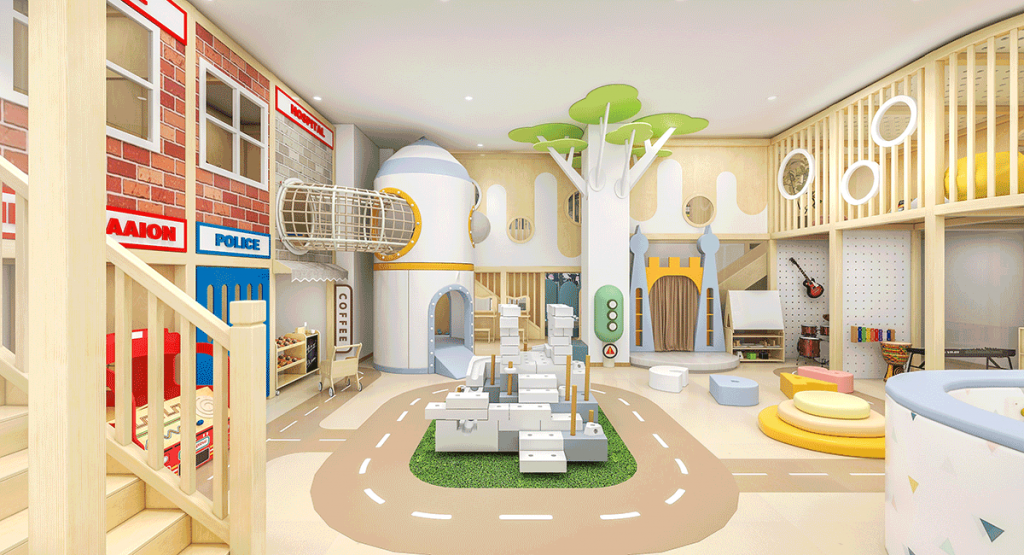 Functional Partition
The childcare center's indoor soft playground has two floors, and each floor sets different functional areas. First of all, the first floor contains Block Area, Ocean Ball Pool, Music Equipment Play Area, Storage Area, and Stage Area. Secondly, the second floor includes Reading Area and Puzzle Play Area. Finally, there is a large Rocket Soft Slide playground and a children's indoor role-play center on both the first and second floors. Meanwhile, the Children's Indoor Role Play Centre covers Kids Play Cafe Area, Police Role Play Area, Fire Station Role Play Area, School Role Play Area, and Hospital Role Play Area.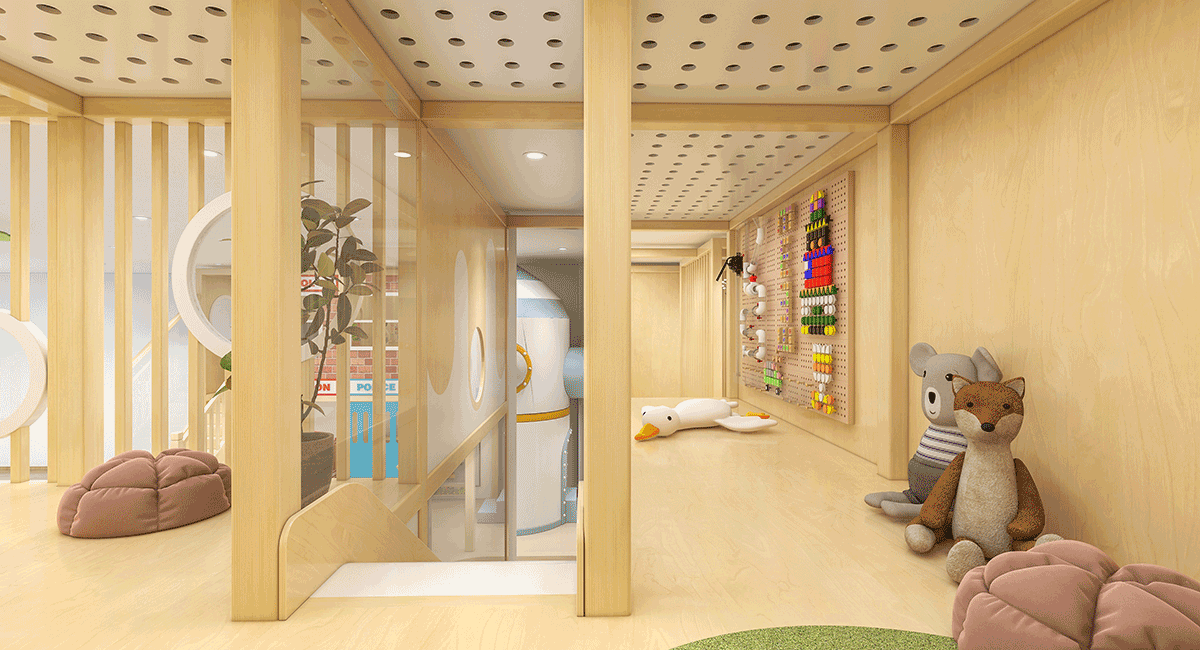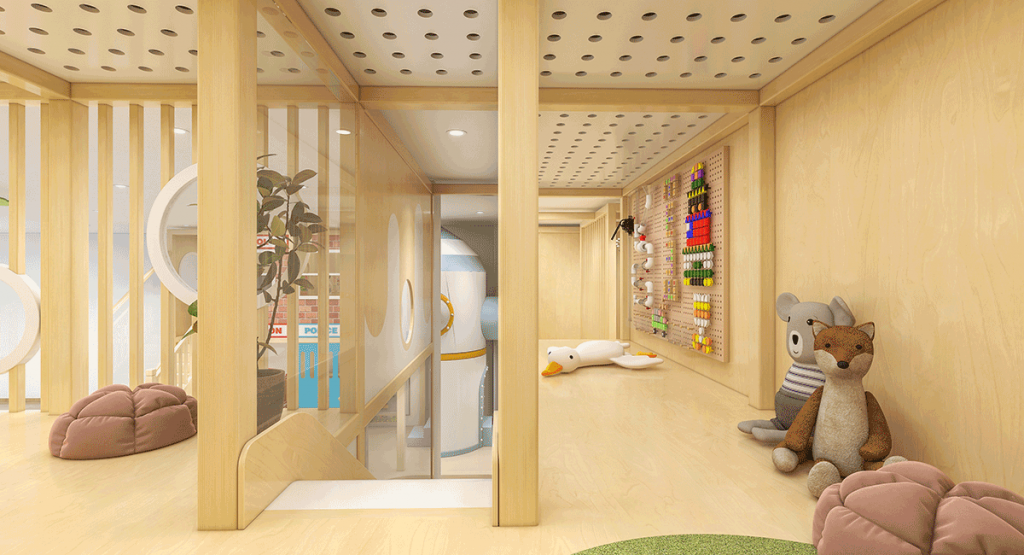 Matching Devices
The indoor playground sets and wooden Montessori furniture sets are all custom designed and custom produced by Cowboy Group itself which are suitable for the design theme and overall style. Meanwhile, the indoor playground sets have a Rocket Soft Slide Playground with Climbing Nets and Wooden Slide while the childcare center is equipped with superior wooden bookshelves, wooden nursery setting furniture, wooden role play game equipment, etc. Above devices pass the strict test and meet the national standard, and Cowboy Group is committed to creating a safe, green, healthy,low-pollution and superior environment for kids.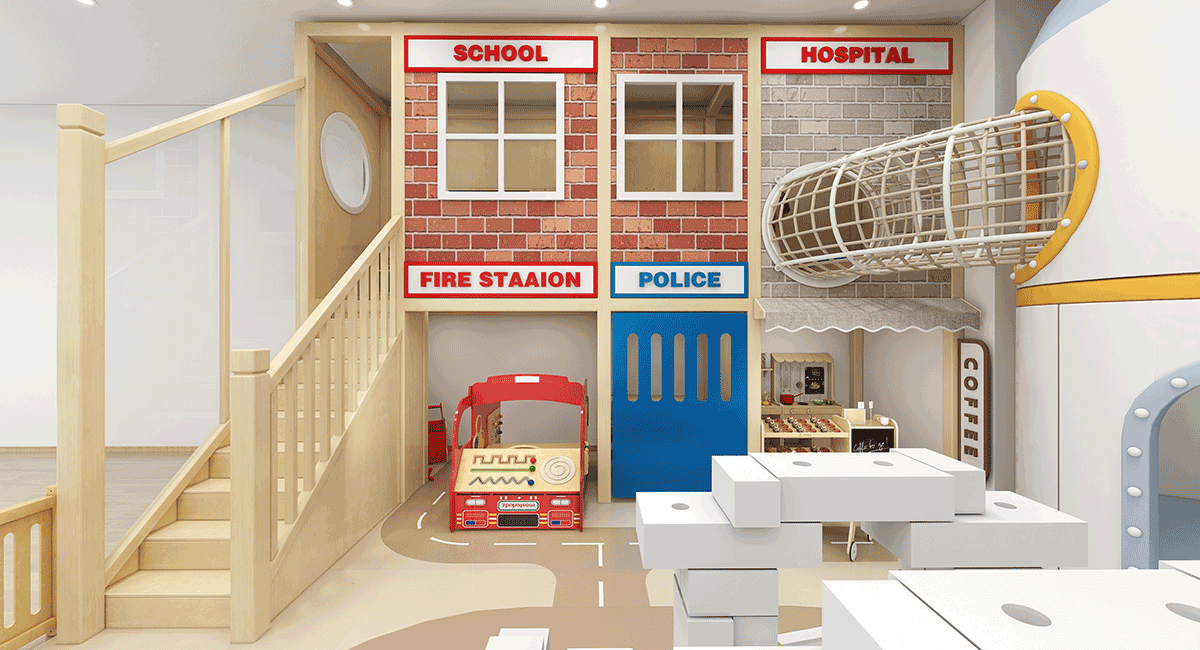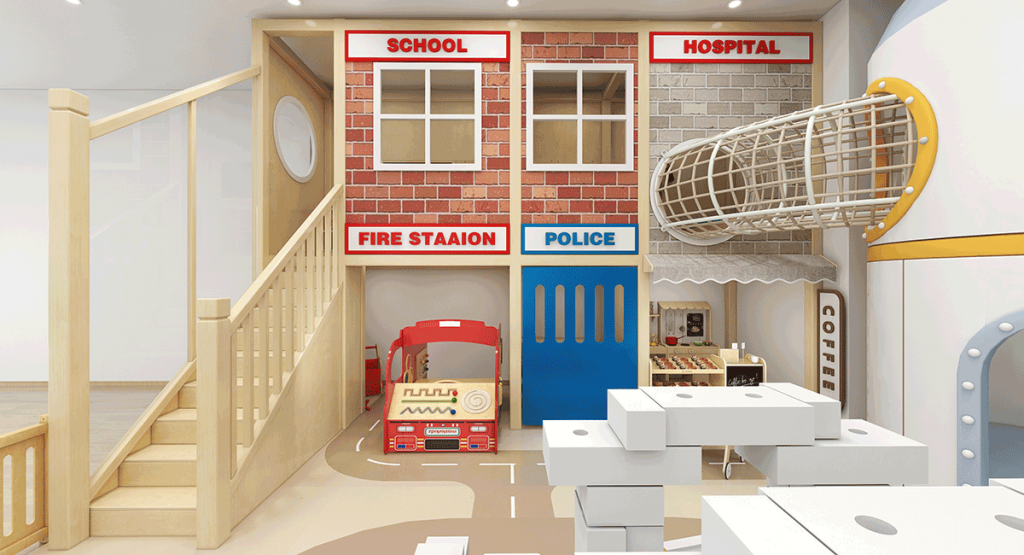 The 3D Rending Pictures of This Project