Suitable Ages: 3-7 years
Kindergarten Classroom Layout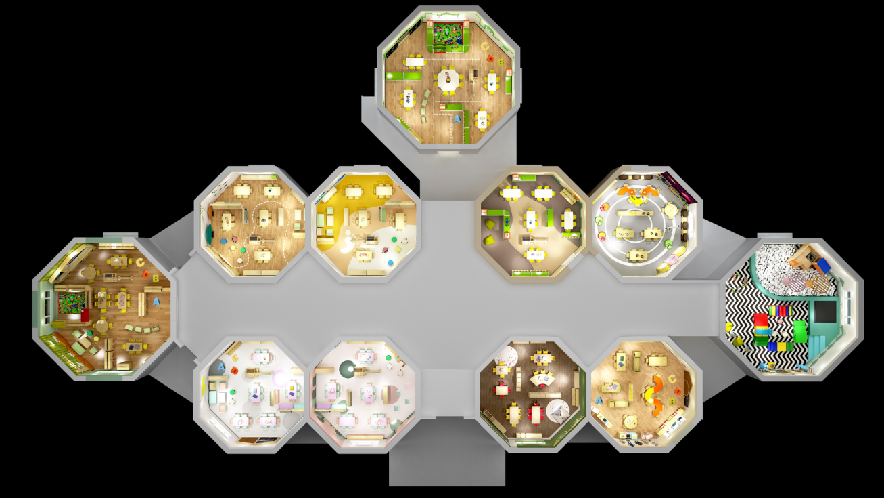 Today, as education is increasingly valued, parents are paying more and more attention to the healthy growth of children, and the creation of the environment plays a very important role in early childhood education.It is not only related to the healthy growth of children, but also can use a good environment to strengthen the interactive effect between children, so as to achieve good educational purposes. In this project, there are 9 kindergarten classrooms, and each classroom has a different theme story.
Castle Theme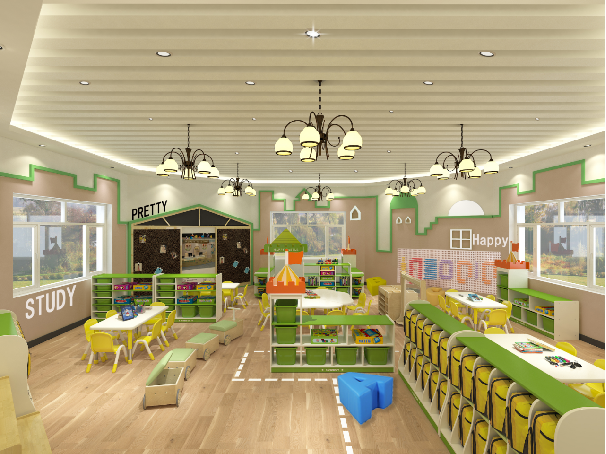 Wind Theme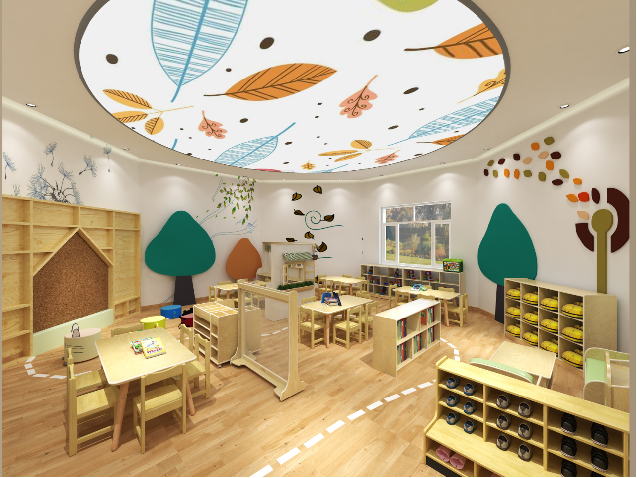 Forest Theme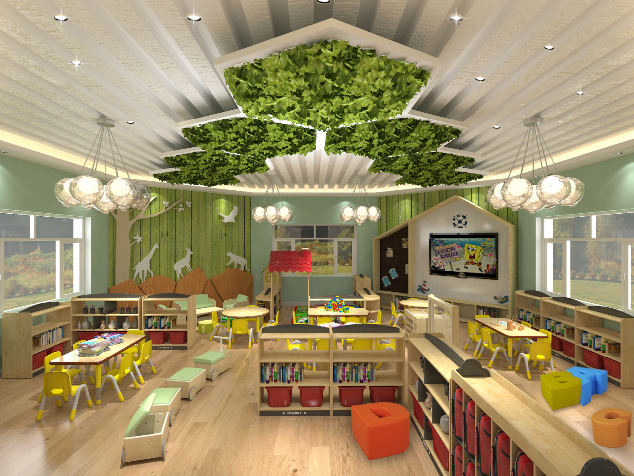 Kindergarten Design Theme Concepts
The creation of a good environment cannot only reflect the educative and comprehensive nature of children's training, but also build a good educational environment for children.The main storyline of this project is that a child named Angel started her adventure from Happy Castle. She travels through the ocean, through wings, sand, rain and snow, and then to the forest, where she senses the wonder of the world's nature.She never stopped, and met her dream at the Sugar Land Milk House. After that, she also experienced the robot world, traveled to space like a famous astronaut, and finally completed her world adventure and returned to Happy Castle.
Kids Indoor Activity Room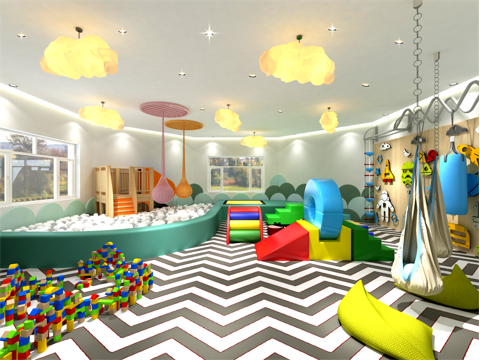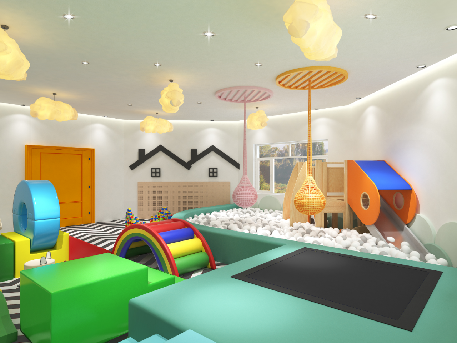 Kindergarten means "children's paradise." It is a small building in itself, but it is also an important and massive public building. The particularity of children's physical development and psychological growth and development has especial needs for related architectural environments.
In regard to early childhood education, kids games are activities with a special status, which is a kind of "free" activities characterized by voluntary, happy, and active level of physical and mental development.Games play an extremely important role and value in the growth and development of young children.Where there are young children, and there children's game activities. The indoor activity room Baoha Wooden House Playground includes some sensory equipment game sets, trampolines, ball pools, soft bags, drilling holes, etc.
Outdoor Playground Equipment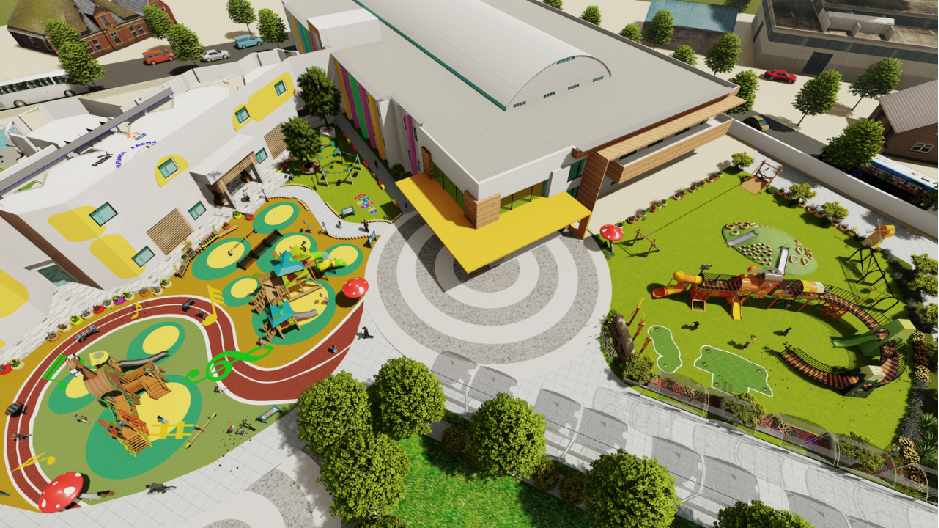 The outdoor playground equipment all use natural wooden materials, including a customized large train playground set with slide, and outdoor wooden playhouse with slides, a custom cello-shaped playground, music equipment, swings, and micro-terrain, which can meet the play needs of many children at the same time. The playground part also uses different colors to scientifically plan different play areas.
The Landing Pictures For This Project