Preschool Public Area Indoor Playground Design
This preschool public area indoor playground is guided by the educational philosophy that creates a happy generation to unleash their full potential and through this design, it can express our value with love joy, peace, patience, kindness, goodness, faithfulness, gentleness, and self-control.
The preschool public area indoor playground adopts the log design. First of all, the equipment of the preschool public area indoor playground adopts the shape of some trees, and incorporates some common animals in the forest, such as monkeys, giraffes, and bears for decoration; Secondly, adhering to the principle of full and reasonable use of space, the column of the preschool public area indoor playground is designed as a big tree, and a ring-shaped soft slide is installed around the tree. In addition, the main tone of the preschool public area indoor playground is log color, with several different green and some yellow. As said above, these design concepts all give children a feeling of learning and playing in the woods of nature. In addition, this design is also very close to the main theme of environmental protection, greenness, and harmony between people and nature. This preschool public area indoor playground is equipped with corresponding supporting facilities based on wood and supplemented by other materials. Among them are wooden bookshelves, wooden tree house playground, wooden tables and chairs, wooden shelving, wooden shoe racks and some soft slides, soft decorations and wooden decorations, and so on. The function of this preschool public area indoor playground is that kids can play and read during parents are waiting, and the area can make kids stay here for a long time.
Cowboy Group is a leading manufacturer in Guangdong, for preschool furniture, school indoor playground and kindergarten outdoor playground equipment. Furthermore,Cowboy Group with a professional R & D team, provides the customized design solutions for nursery school, childcare center,and play school,helps client do the preschool classroom set up, and  also works at indoor activity room and outdoor playground layout design. Moreover,Cowboy only provides premium quality kindergarten furniture and playground equipment for the customer. After 20 years of development and growth, Cowboy Group is now a one-stop shop for kindergarten, preschool, nursery school,k12 international school, play school, childcare center,and early learning center.
Cowboy provides you with exclusive customized service and one-stop service, and Cowboy is delicated to help you realize your dream.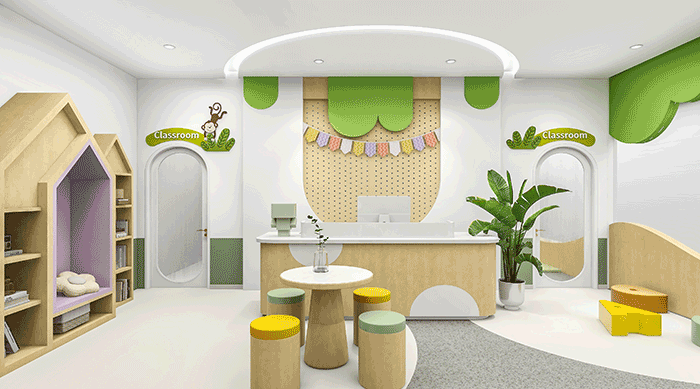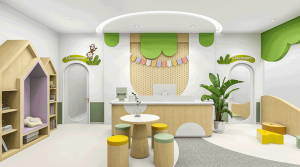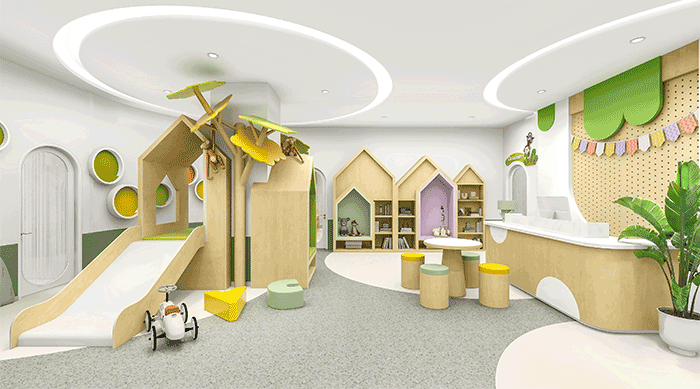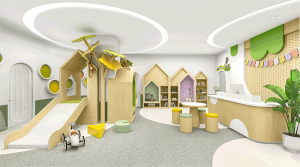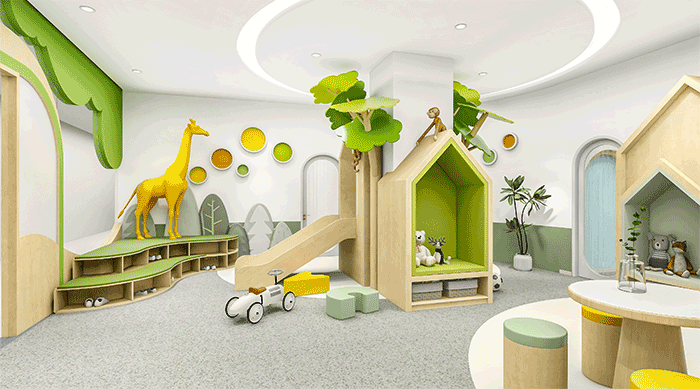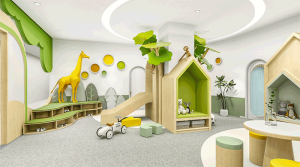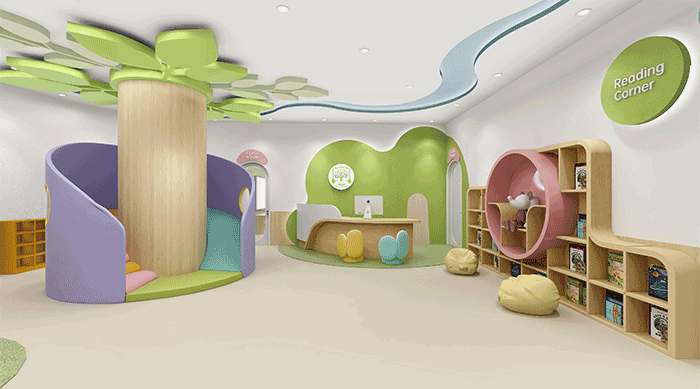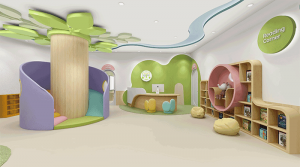 Product Type
Attractive, strong, child-safe birch plywood preschool classroom furniture.
Application
International School,Kindergarten, Preschool, Daycare Center, Learning Center, Child Care Centre, Nursery School, Early Childhood Education Centre
Design Service
Expert designer team help client do whole school project planning & classroom layout design.
Scientific layout, with different function corners,take full use of the space, help setting up your preschool literacy learning center
All ages
infant,toddler,preschool kids,pre-k children,6 weeks ,3 month baby,1-2 years,3-4 year,5-6 years,pre-primary kids
Features
Eco-Friendly, Children Friendly, Safety Insuranced, Creative, Customized Design,Easy-to-clean surface,easy assembling
Certificates
CE,TUV,GS,EN71,ISO9001,ISO18001,ISO14001
Installation
1. Offer On Site Installation Service    2. Provide Installation Instruction Drawings
Lead Time
Have Stock, 5-30 Days
Payment Terms
T/T, Cash, 30% deposit, balance be paid before shipment, after production
Warranty
1 year warranty, 2 years after sales service
Classroom furniture
Designed to enrich environments ideal for learning and play, our furniture provides children with easy access to the tools they need. From tables and storage units, to cribs and even sand and water tables, Cowboy's high-quality furniture meets the unique needs of early childhood classrooms.
Premium
Birch Plywood Series
Durable and beautiful, our Premium Solid Birch Plywood furniture collection invites children into a rich world of imaginative play and learning. Modern and attractive, this high-quality collection is the perfect addition to any learning center, classroom, or childcare center. From storage solutions and bookshelves, to dramatic play sets and child-sized furniture, Cowboy's Premium Birch Plywood collection is ideal for creating enriching learning experiences and environments.Encourage creativity in the classroom and are easy to accommodate to children of all ages.
Classroom layout design
3 years & up. Beautiful, classic mission style room set includes sofa, chair, and end table. Excellent setting to inspire imaginative play or quiet reading.
Product Advantage:
* One-stop supplier, provide classroom layout design,supply all the furnitures,indoor & outdoor playground equipment
* Fine texture, beautiful pattern, smooth material, and natural feeling;
* Features rounded, smooth-sanded corners and edges,safe for kids
* Easy-to-clean surface, UV protective finish helps prevent scratches and stains
* Furniture made of solid wood,imported birch plywood, durable and wear corrosion resistant;
* Having excellent toughness, birch plywood can be manufactured into various shapes according to needs;
* Furniture made of birch plywood, can be beautiful while having fine texture, high strength and being waterproof;
* Birch wood is usually used for luxurious furniture making, suitable for internationa kindergarten/preschool/daycare centre
* Food grade UV paint
* Recycling birch /rubber wood
| | |
| --- | --- |
| Our classroom furniture collection includes: | preschool furniture set, preschool table & chair, daycare storage cabinet, teaching easel, wooden storage bins & organizers, cribs ,changing tables, childcare room dividers, connecting panels, dramatic play furniture, kindergarten play furniture, kitchen & house play, daycare kids dress-up & role play, pre-k kids sofa,kindergarten bookshelf etc |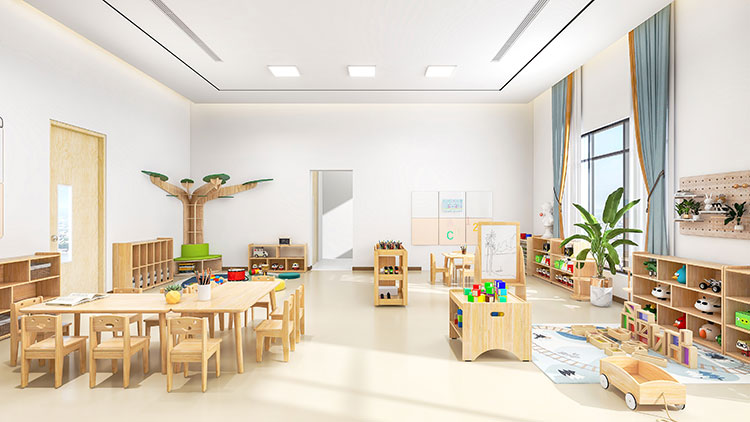 PROVIDE TOTAL SOLUTIONS TO YOUR KINDERGARTEN,PRESCHOOL,DAYCARE,KIDS CENTER.
Kindergarten Preschool Indoor International School Playground Daycare Toys

Professional Consultant+Design Service+Product Supply+Installation Guide+After Sales Service.




AIMS TO CREAT A NATURAL,SAFE,HEALTHY & HAPPY GROTH ENVIRONMENT FOR CHILDREN.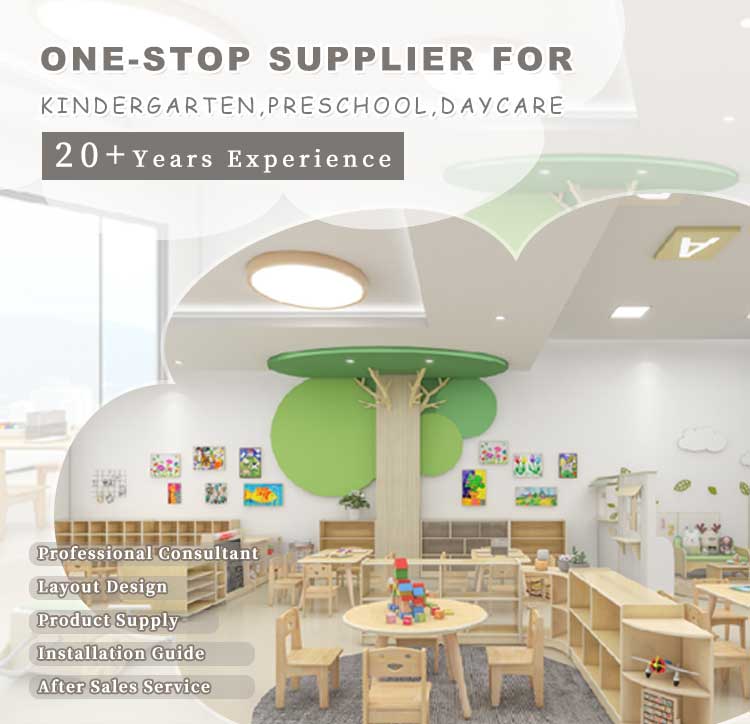 Product Type

Kindergarten Furniture Suppliers Preschool Set Up Daycare Classroom Furniture

Material
Solid wood, Plywood, Plastic, PVC, Stainless Steel, Fiberglass
Application
International School,Kindergarten, Preschool, Daycare Center, Learning Center, Child Care Centre, Nursery School, Early Childhood Education Centre
Design Service
Expert designer team help client do whole school project planning & classroom layout design.
Scientific layout, with different function corners,take full use of the space, help setting up your preschool literacy learning center,and gym area
All ages
infant,toddler,preschool kids,pre-k children,6 weeks ,3 month baby,1-2 years,3-6 year,7-12 years children
Features
Eco-Friendly, Children Friendly, Safety Insuranced, Creative, Customized Design
Certificates
CE,TUV,GS,EN71,ISO9001,ISO18001,ISO14001
Installation
1. Offer On Site Installation Service    2. Provide Installation Instruction Drawings
Lead Time
20-35 Days
Payment Terms
T/T, Cash, 30% deposit, balance be paid before shipment, after production
Warranty
1 year warranty, 2 years after sales service