Preschool Classroom Layout Design Montessori Furniture Dramatic Play Set Daycare Supplies
Project introduction: The designer classifies children's various spatial behaviors according to three types: necessary activities, spontaneous activities and social activities, and focuses more on the latter two types of behaviors in the design. Children create an exploratory and interesting learning activity space.
Designed to enrich environments ideal for learning and play, our furniture provides children with easy access to the tools they need. From tables and storage units, to cribs and even sand and water tables, Cowboy's high-quality furniture meets the unique needs of early childhood classrooms.
To get the most out of dramatic play, children need a variety of materials, equipment, and props to encourage creative expression and imagination. Find dress-up clothes, pretend play kitchen sets, and props for housekeeping, different kinds of work, and fantasy play. Small toys such as dolls and dollhouses, small cars, and plastic toy animals allow children to entertain themselves in fun, educational, and inventive play.
Role-playing games play a leading role in the development of children's social communication
skills. Children play social roles and experience social life through games.
Cowboy provide the best classroom design,help child care centre design layouts,do kindergarten classroom setup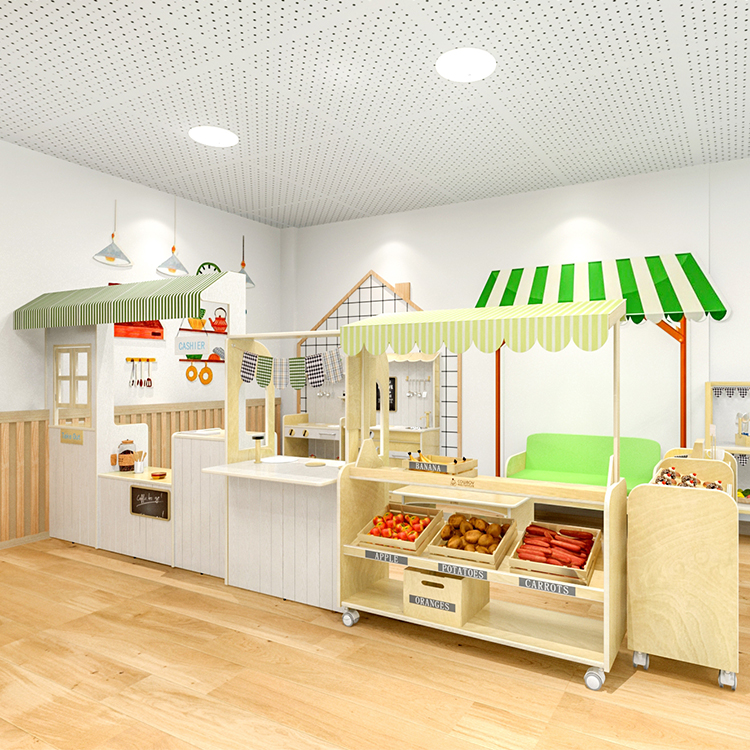 PROVIDE TOTAL SOLUTIONS TO YOUR KINDERGARTEN,PRESCHOOL,DAYCARE,KIDS CENTER.
Professional Consultant+Design Service+Product Supply+Installation Guide+After Sales Service.




AIMS TO CREAT A NATURAL,SAFE,HEALTHY & HAPPY GROTH ENVIRONMENT FOR CHILDREN.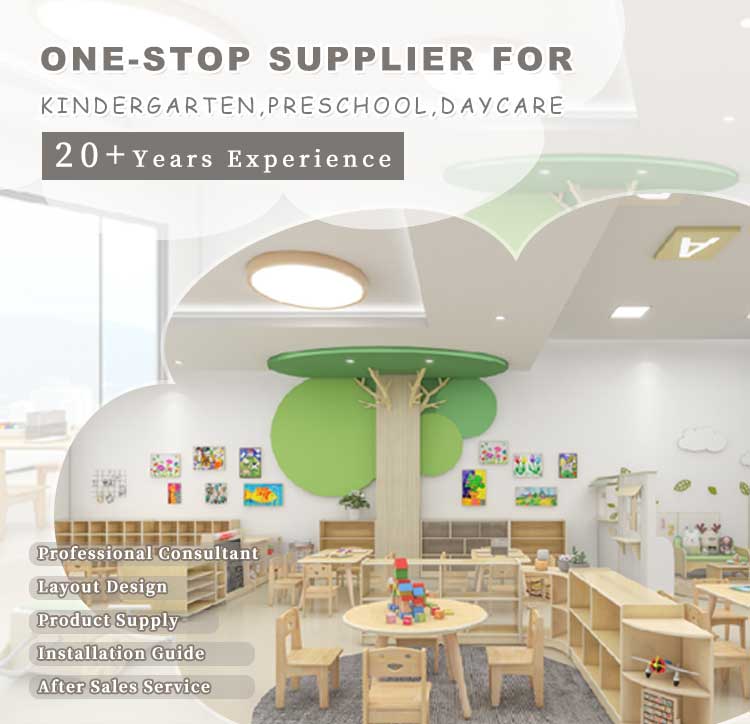 Product Type
Preschool Classroom Layout Design Indoor Activity Role Play Set
Material
Solid wood, Plywood, Plastic, PVC, Stainless Steel, Fiberglass
Application
International School,Kindergarten, Preschool, Daycare Center, Learning Center, Child Care Centre, Nursery School, Early Childhood Education Centre
Design Service
Expert designer team help client do whole school project planning & classroom layout design.
Scientific layout, with different function corners,take full use of the space, help setting up your preschool literacy learning center,and gym area
All ages
infant,toddler,preschool kids,pre-k children,6 weeks ,3 month baby,1-2 years,3-6 year,7-12 years children
Features
Eco-Friendly, Children Friendly, Safety Insuranced, Creative, Customized Design
Certificates
CE,TUV,GS,EN71,ISO9001,ISO18001,ISO14001
Installation
1. Offer On Site Installation Service    2. Provide Installation Instruction Drawings
Lead Time
20-35 Days
Payment Terms
T/T, Cash, 30% deposit, balance be paid before shipment, after production
Warranty
1 year warranty, 2 years after sales service