Kindergarten Library Design Daycare Supplies Preschool Library Furniture
Kindergarten library design project introduction: We provide an environment that can satisfy children's activities, ensure that the abilities given to them by this space are developed and transformed, give children full freedom, and make their observation, thinking, and experience full of autonomy, thereby inspiring children's The inner nature allows life to develop freely.
A daycare reading area environment is essential for learning. The modular library is perfect for a comfortable and dedicated reading area. Our easy-to-reach book displays give children the opportunity to choose their own literary adventures.
The reading corner in classroom allows children to learn more knowledge, such as:
1.Cultivate interest in learning—-Let children love reading;
2.Enhance language skills—-Children who love reading have better language skills in listening, speaking,
reading and writing than children who do not like reading;
3.Increase knowledge—-Reading enables children to learn many aspects of knowledge;
4.Improve writing ability—-Reading can make children understand language;
5.Establish lofty ideals—-Children who love to read have a broad vision and mind, and can get rich
enlightenment from books;
6.Influenced by personality—-Children who love to read are caring and considerate of others;
7.Cultivate imagination—-The world in the book is vast and full of imagination. Children who love to read
have lofty ideals and endless dreams, which bring them unlimited creativity;
8.Develop independent thinking ability—-Children can analyze and understand the complex logic and
plot in the book while reading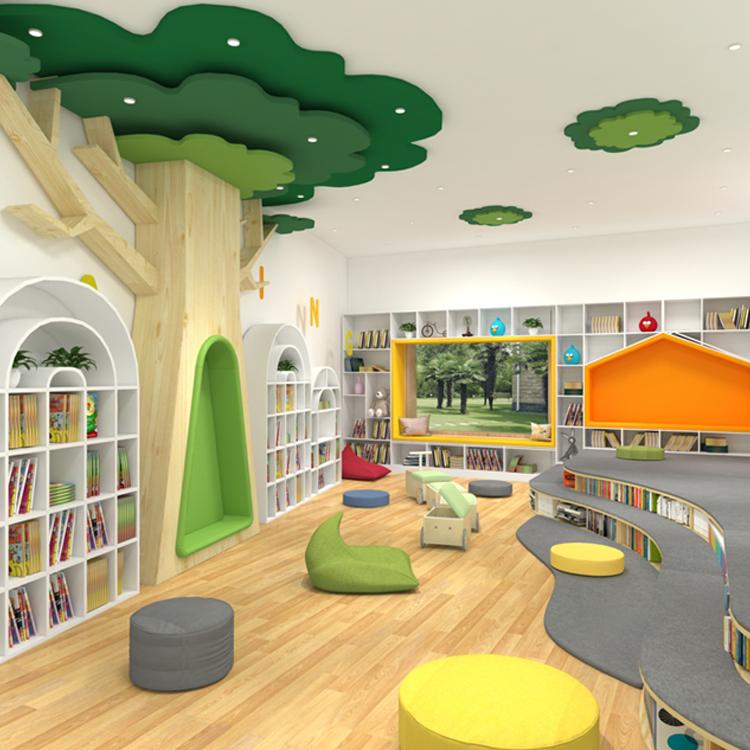 PROVIDE TOTAL SOLUTIONS TO YOUR KINDERGARTEN,PRESCHOOL,DAYCARE,KIDS CENTER.
Professional Consultant+Design Service+Product Supply+Installation Guide+After Sales Service.




AIMS TO CREAT A NATURAL,SAFE,HEALTHY & HAPPY GROTH ENVIRONMENT FOR CHILDREN.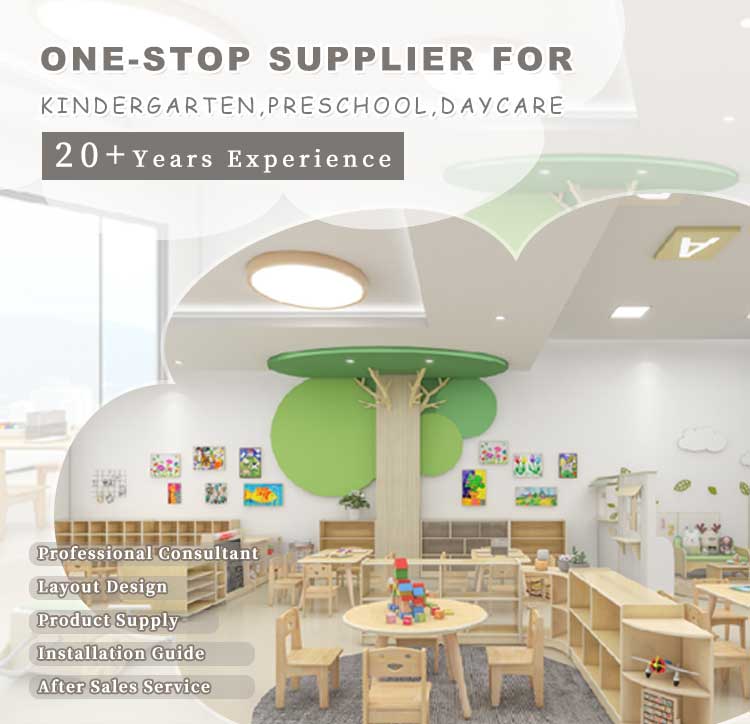 Product Type
Kindergarten Outdoor Playground Equipment Design
Material
Solid wood, Plywood, Plastic, PVC, Stainless Steel, Fiberglass
Application
International School,Kindergarten, Preschool, Daycare Center, Learning Center, Child Care Centre, Nursery School, Early Childhood Education Centre
Design Service
Expert designer team help client do whole school project planning & classroom layout design.
Scientific layout, with different function corners,take full use of the space, help setting up your preschool literacy learning center,and gym area
All ages
infant,toddler,preschool kids,pre-k children,6 weeks ,3 month baby,1-2 years,3-6 year,7-12 years children
Features
Eco-Friendly, Children Friendly, Safety Insuranced, Creative, Customized Design
Certificates
CE,TUV,GS,EN71,ISO9001,ISO18001,ISO14001
Installation
1. Offer On Site Installation Service    2. Provide Installation Instruction Drawings
Lead Time
20-35 Days
Payment Terms
T/T, Cash, 30% deposit, balance be paid before shipment, after production
Warranty
1 year warranty, 2 years after sales service