Elementary Outdoor Playground Design International School Playground Equipment Supplier
For those children who are at the stage of preschool and elementary school, spending more time in outdoor activities can bring many benefits to children's physical and mental development. For children who study at school, the existence of a children outdoor playground allows them to be more active in physical exercise, communicate with others, have a stronger sense of self, and learn to appreciate the environment and love nature.
When the Cowboy Group designed the outdoor playground of this international elementary school, it was based on the above factors to create an outdoor playground that is more suitable for children's growth. First of all, the elementary outdoor play area for kids is designed for kids aged 6-12 years old and covers an area of 256 square meters. Furthermore, the elementary outdoor play area for kids adopts the log color and green as the main colors and the whole design of the elementary outdoor playground design applies the design that mimics trees, which highly restores the appearance of a forest. Moreover, the outdoor play area for kids incorporates many animal and botany images that can be seen in the forest, like eagles, leaves, mosses, etc. All these designs make the entire outdoor playground look like a little forest, which gives a feeling that children play in nature.
The outdoor playground contains various children outdoor play equipment, including different kinds of Outdoor Expansion Equipment, Simus Three Control Swing For Outdoor Playground, Stainless Steel Slides, Natural Series Outdoor Playground With Plastic Slides, Climbing Nets Combination, Rock Climbing Area, Music Sense System and so on.
Cowboy Group, a reliable supplier of K12 school playground equipment, can provide not only entire design and plan solutions for kindergarten outdoor play space design and classroom design but also premium nursery setting furniture and children's playground equipment. Cowboy Group with an independent design team, advanced production manufacturers, and technology offers clients a one-stop service from sales, custom design, custom production, installation to after-sale, and helps the clients create their exclusive preschool. Cowboy Group with a professional and strong team can provide professional suggestions for you to choose the design solution that is suitable for your budget, ideal theme, and position requirement. Cowboy deserves your trust.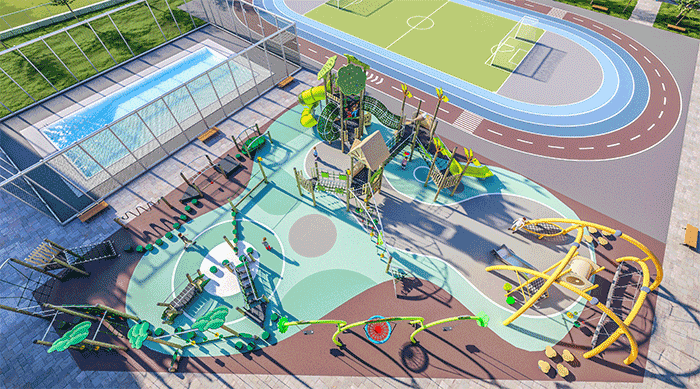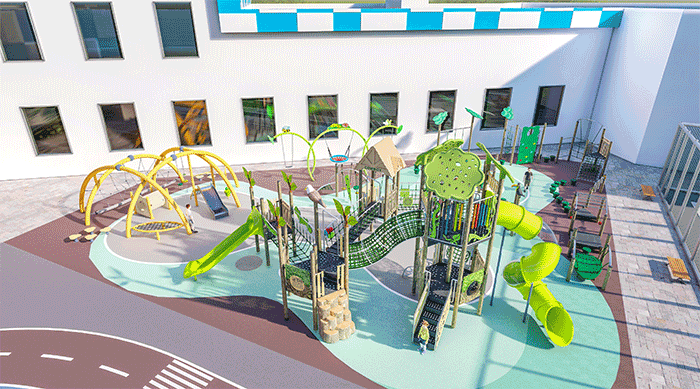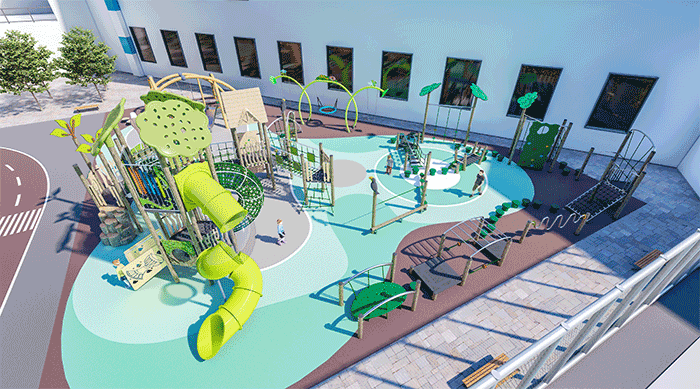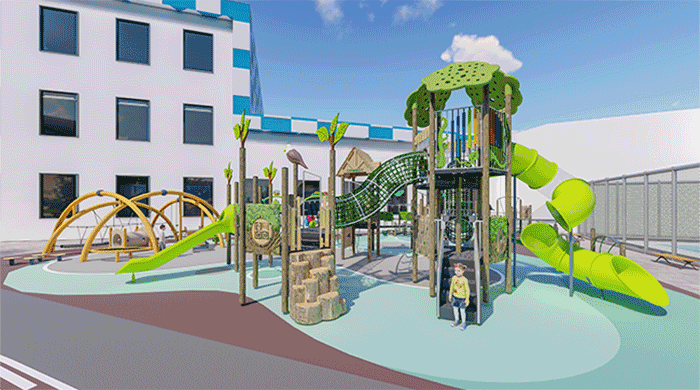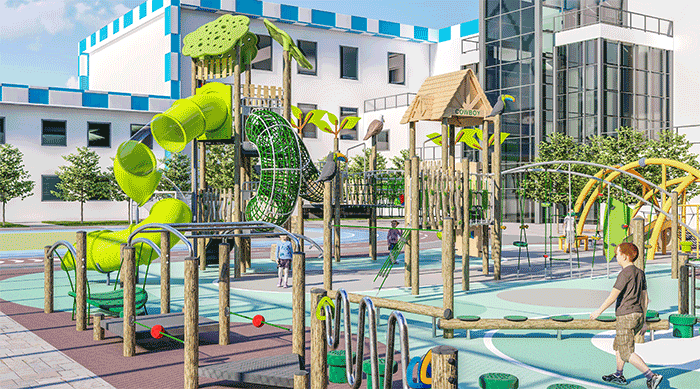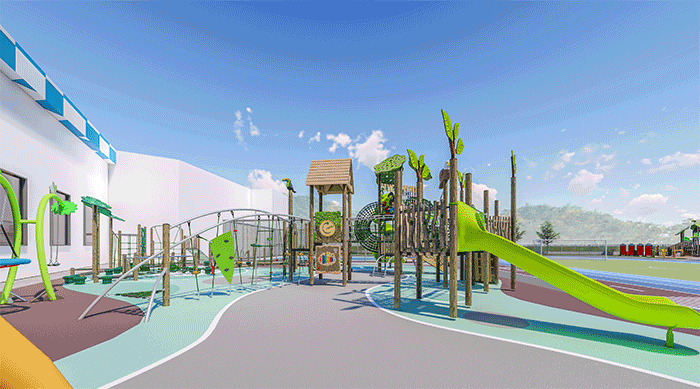 | | |
| --- | --- |
| Our classroom furniture collection includes: | furniture set, preschool table & chair, storage cabinet, teaching easel, wooden storage bins & organizers, cribs,changing tables, room dividers, connecting panels, dramatic play furniture, play furniture, kitchen & house play, daycare kids dress-up & role play, kids sofa, bookshelf etc |

Product Type
Kindergarten Outdoor Playground Equipment Design
Material
Solid wood, Plywood, Plastic, PVC, Stainless Steel, Fiberglass
Application
International School,Kindergarten, Preschool, Daycare Center, Learning Center, Child Care Centre, Nursery School, Early Childhood Education Centre
Design Service
Expert designer team help client do whole school project planning & classroom layout design.
Scientific layout, with different function corners,take full use of the space, help setting up your preschool literacy learning center,and gym area
All ages
infant,toddler,preschool kids,pre-k children,6 weeks ,3 month baby,1-2 years,3-6 year,7-12 years children
Features
Eco-Friendly, Children Friendly, Safety Insuranced, Creative, Customized Design
Certificates
CE,TUV,GS,EN71,ISO9001,ISO18001,ISO14001
Installation
1. Offer On Site Installation Service    2. Provide Installation Instruction Drawings
Lead Time
20-35 Days
Payment Terms
T/T, Cash, 30% deposit, balance be paid before shipment, after production
Warranty
1 year warranty, 2 years after sales service