Early Preschool Classroom Design Kindergarten Furniture Manufacturer
The Early Preschool Classroom Design is according to the Montessori method of education to design. First of all, there are multiple functional areas throughout the early childhood classroom, which provide many kinds of choices for kids and freely choose the functional area that they want to stay. Secondly, the Early Preschool Classroom Design is suitable for kids aged 0-2 years old and covers an area of 64 square meters, which can accommodate 30 children of different ages to interact together. Thirdly, there are no walls separating the functional areas of the early childhood classroom, and the early childhood classroom distinguishes the functional areas by furniture, training aid, color matching, and decorations. This partition way is convenient for teachers to shuttle between different functional areas for guidance, rather than the teacher standing at the front.
The preschool furniture for the early preschool classroom design is made of premium furniture made of pure wood, and wooden preschool furniture has the characteristics of low-pollution, green, and harmless, which can offer a healthy and happy growth environment for kids.In addition, the main color of the early childhood classroom is log color, at the same time it adds green and other bright colors into it, which makes the whole classroom design more warm, natural, and harmonious. Moreover, the early childhood classroom contains many types of functional areas, including a creative painting area, reading area, amusement area, class area, and storage area. Here children can experience different kinds of projects.
Cowboy Group is a leading manufacturer in Guangdong, for preschool furniture, school indoor playgrounds, and kindergarten outdoor playground equipment. Cowboy Group with a strong and mature team can not only provide you with professional customized design solutions but also provide you with high-quality preschool Montessori classroom furniture. Besides, Cowboy Group has abundant experience in preschool design, childcare design, kindergarten design, play school design, nursery design, and early learning center design. After 20 years of development, Cowboy Group is now a one-stop shop for kindergarten, preschool, nursery school,k12 international school, play school, childcare center, and early learning center. As long as you need, Cowboy is always by your side.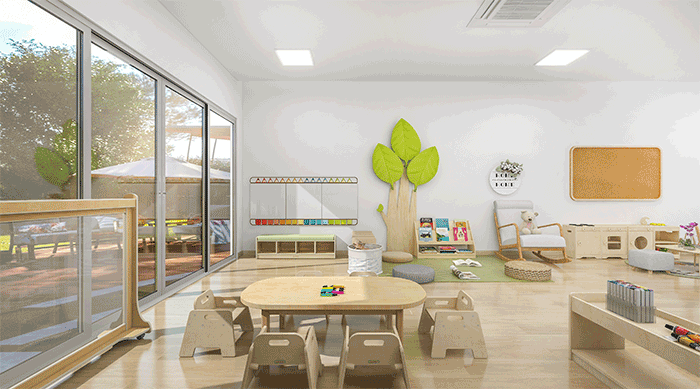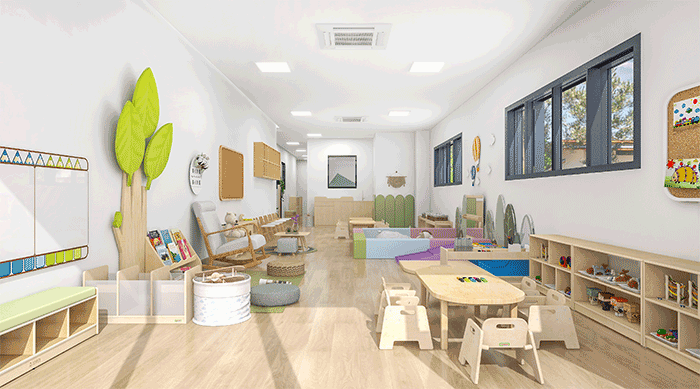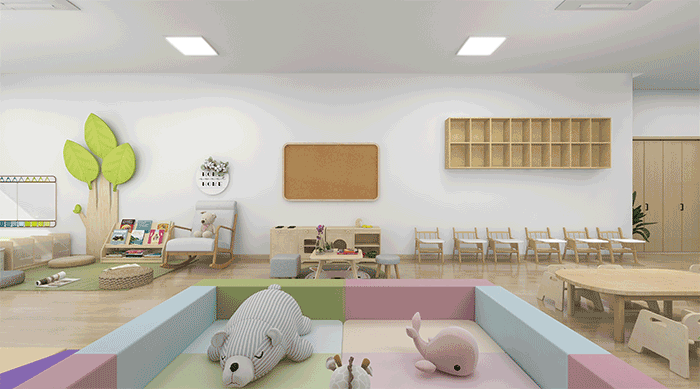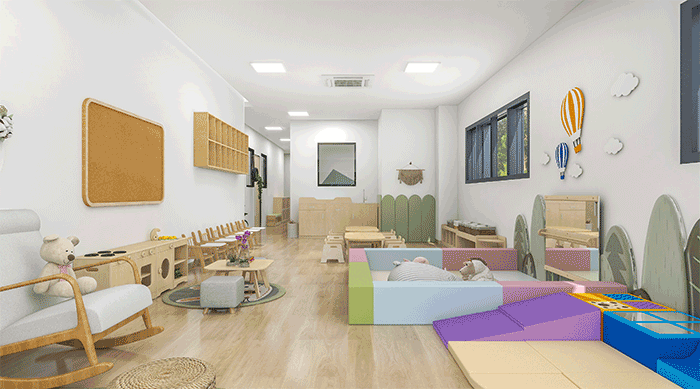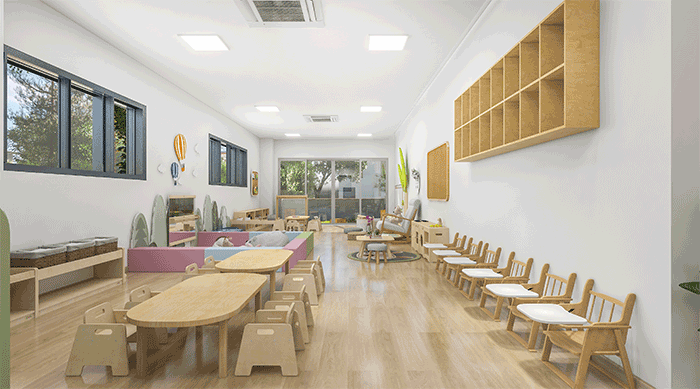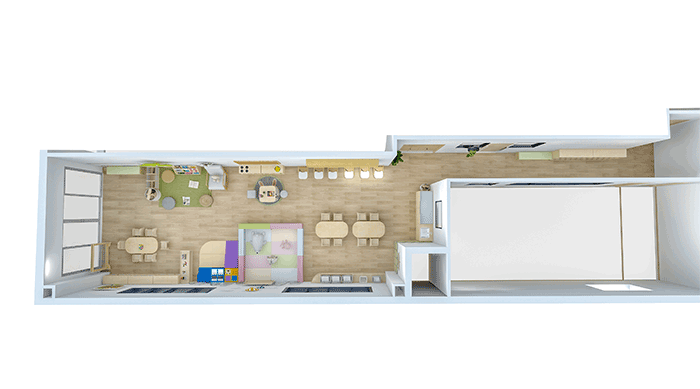 | | |
| --- | --- |
| Our classroom furniture collection includes: | furniture set, preschool table & chair, storage cabinet, teaching easel, wooden storage bins & organizers, cribs,changing tables, room dividers, connecting panels, dramatic play furniture, play furniture, kitchen & house play, daycare kids dress-up & role play, kids sofa, bookshelf etc |

Product Type
Kindergarten Outdoor Playground Equipment Design
Material
Solid wood, Plywood, Plastic, PVC, Stainless Steel, Fiberglass
Application
International School,Kindergarten, Preschool, Daycare Center, Learning Center, Child Care Centre, Nursery School, Early Childhood Education Centre
Design Service
Expert designer team help client do whole school project planning & classroom layout design.
Scientific layout, with different function corners,take full use of the space, help setting up your preschool literacy learning center,and gym area
All ages
infant,toddler,preschool kids,pre-k children,6 weeks ,3 month baby,1-2 years,3-6 year,7-12 years children
Features
Eco-Friendly, Children Friendly, Safety Insuranced, Creative, Customized Design
Certificates
CE,TUV,GS,EN71,ISO9001,ISO18001,ISO14001
Installation
1. Offer On Site Installation Service    2. Provide Installation Instruction Drawings
Lead Time
20-35 Days
Payment Terms
T/T, Cash, 30% deposit, balance be paid before shipment, after production
Warranty
1 year warranty, 2 years after sales service