COWBOY Daycare Center Playground Equipment Outdoor Play Structures For Preschoolers
Project introduction: the starting point of our design is to hope that children can completely immerse themselves in their own imaginary world. The super large interactive amusement equipment in the park meets the needs of children of all ages, and provides a variety of game elements for children to climb, slide and explore.
Our design include:
Slide area: Adventure playing make children more brave,kids will have more fun, and doing physical exercise at the same time
Expanding play area: With the idea of level design, different levels can exercise different abilities of children, such as children's body control and coordination. After the completion of the level, they can get a great sense of achievement and enhance their self-confidence and courage.
Music play area: Products with musical elements allow kids to discover, learn, explore and be curious about new things. Stop and tap an unnamed song, where children can be creative and promote their overall and healthy development
Sand Pit Area: Playing with sand is the nature of children, here is the happy little world for every children, and they can't stop playing. At the same time, it exercises children's imagination and creativity Sand Pit
Microterrain Area: This area is suitable for younger children to exploring. Carry out exercise and exploration, so that children can climb the peak bravely, stimulate their potential, and break through their inner fears. It can cultivate children's athletic ability and courage, and grow up healthily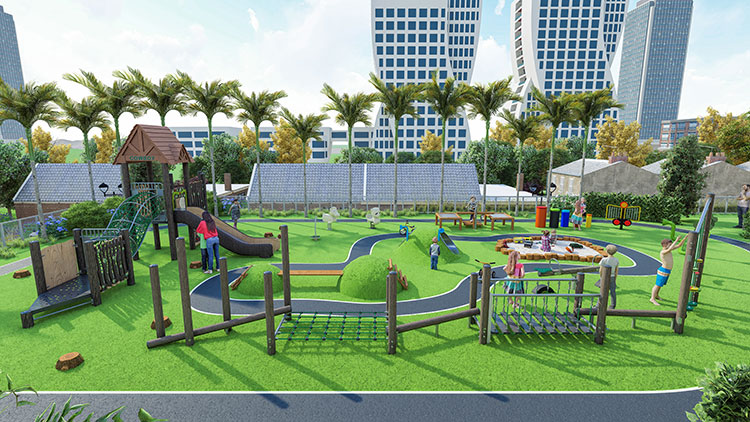 PROVIDE TOTAL SOLUTIONS TO YOUR KINDERGARTEN,PRESCHOOL,DAYCARE,KIDS CENTER.
Professional Consultant+Design Service+Product Supply+Installation Guide+After Sales Service.




AIMS TO CREAT A NATURAL,SAFE,HEALTHY & HAPPY GROTH ENVIRONMENT FOR CHILDREN.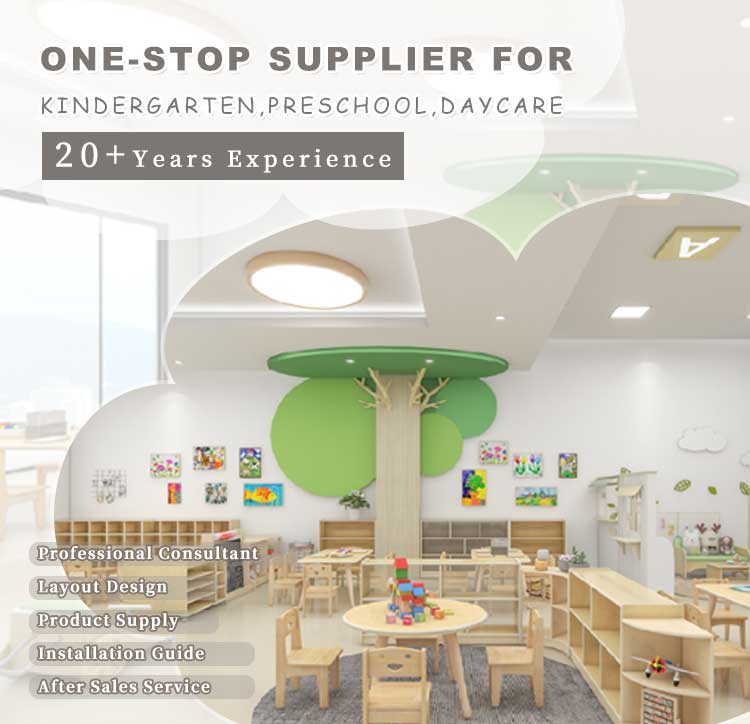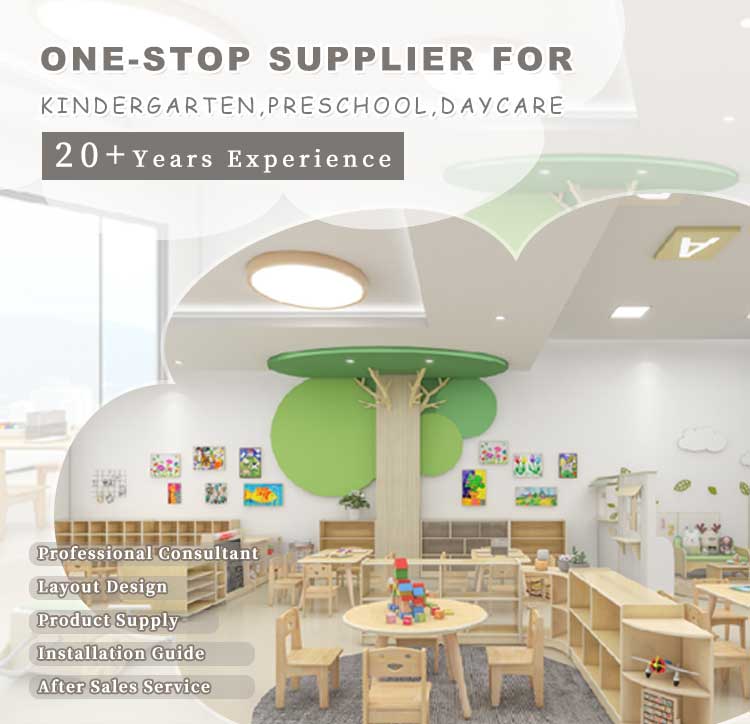 Product Type
Kindergarten Outdoor Playground Equipment Design
Material
Solid wood, Plywood, Plastic, PVC, Stainless Steel, Fiberglass
Application
International School,Kindergarten, Preschool, Daycare Center, Learning Center, Child Care Centre, Nursery School, Early Childhood Education Centre
Design Service
Expert designer team help client do whole school project planning & classroom layout design.
Scientific layout, with different function corners,take full use of the space, help setting up your preschool literacy learning center,and gym area
All ages
infant,toddler,preschool kids,pre-k children,6 weeks ,3 month baby,1-2 years,3-6 year,7-12 years children
Features
Eco-Friendly, Children Friendly, Safety Insuranced, Creative, Customized Design
Certificates
CE,TUV,GS,EN71,ISO9001,ISO18001,ISO14001
Installation
1. Offer On Site Installation Service    2. Provide Installation Instruction Drawings
Lead Time
20-35 Days
Payment Terms
T/T, Cash, 30% deposit, balance be paid before shipment, after production
Warranty
1 year warranty, 2 years after sales service