Project Address: Doha,Qatar

Suitable Ages: Preschool, Kindergarten,Primary kids

Early childhood children are at a stage where they are curious about the world, and they are longing for contact with the world and discover the unknown fields.Due to the kids at the stage of physical and mental development,they are lack of cognitive ability, knowledge reserve,concentration,therefore,instilling pleasure into teaching is the best way to study and explore the world for kids.The preschool activity room built in kindergarten can provide preschool students a playing and learning space which is suitable for their age stage.Because of understand, we will implement the law of somatopsychic development of children at each age and integrate it into our design.
Overview Layout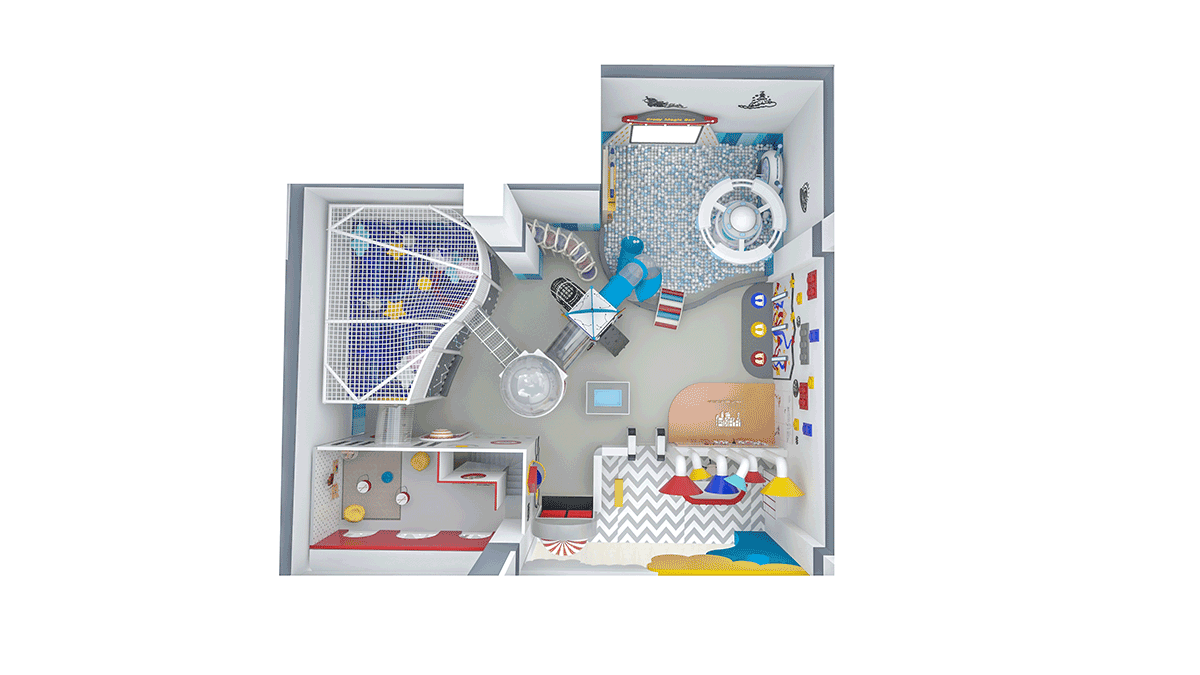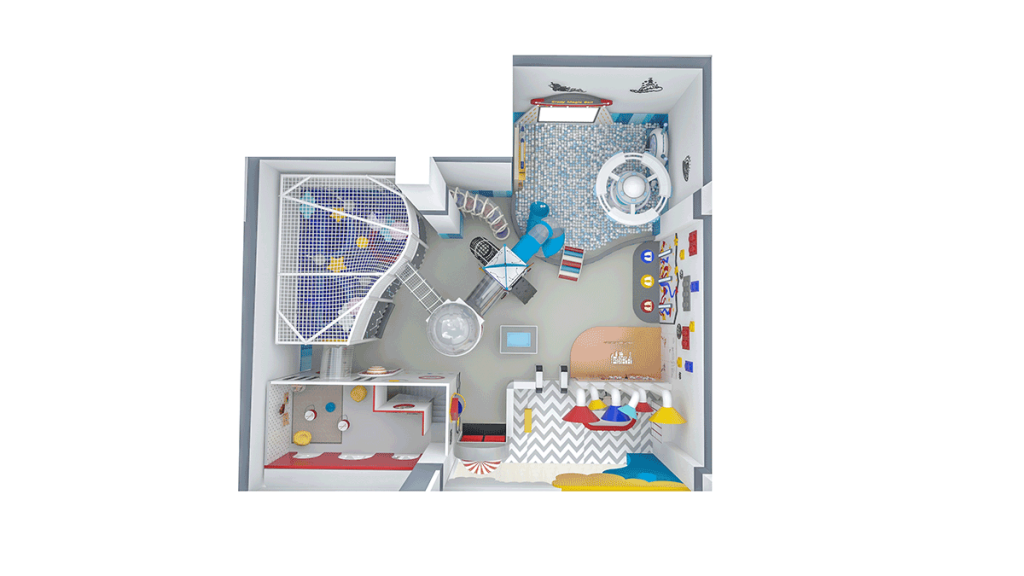 About Design
The design plan of the preschool activity room in Qatar is mainly divided into five areas and subdivided into multiple functional areas.Meanwhile,the five main large areas include Reception and Rest Area,Puzzle Area,Rocket Theme Park,Rope Wet Trampoline Area and Role Play.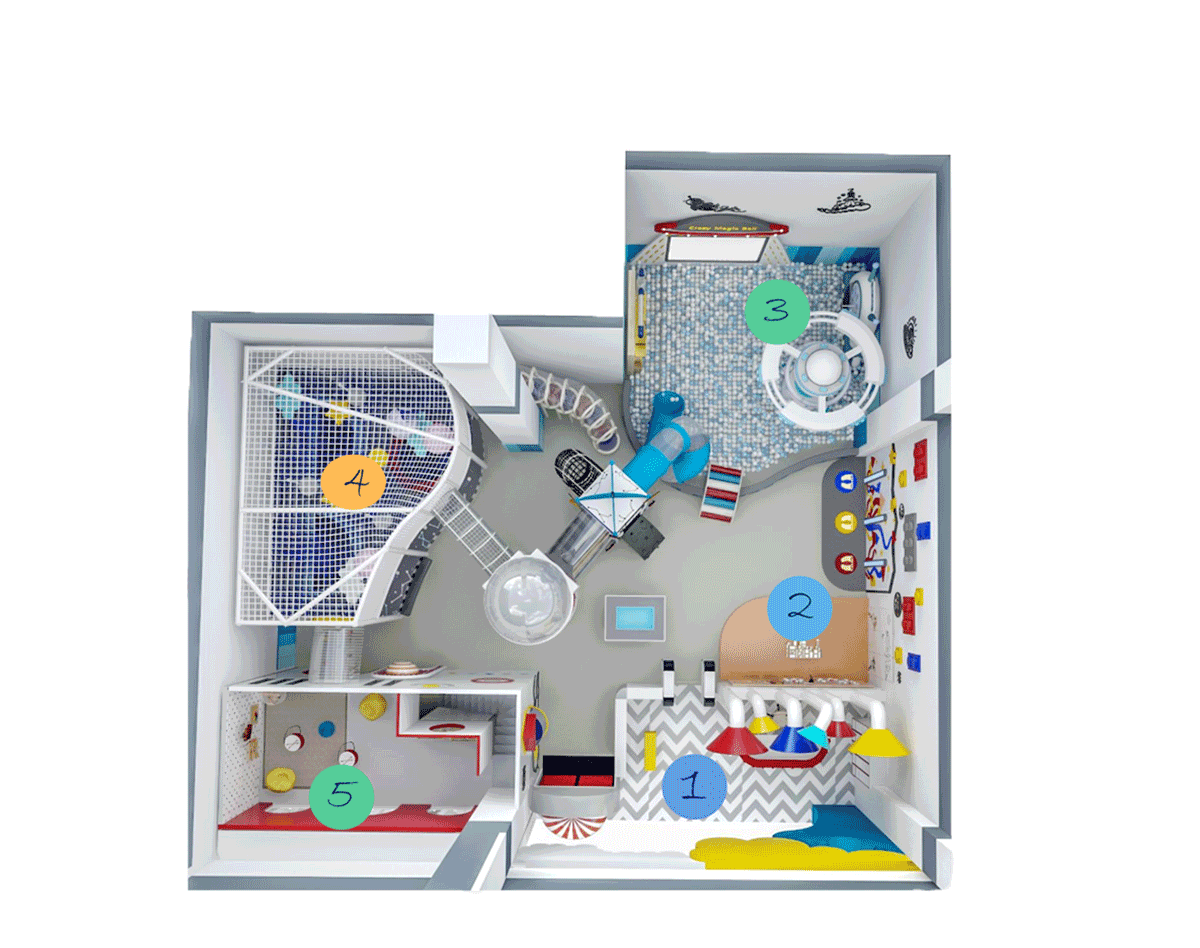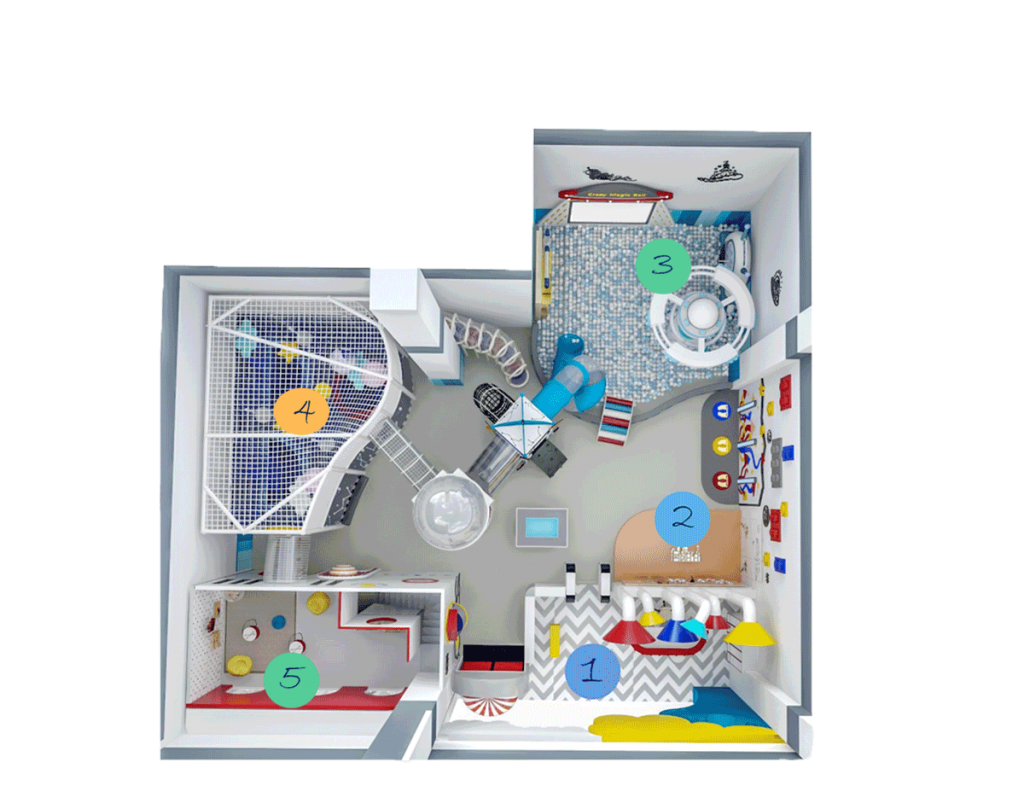 Besides,as for the functional area of the nursery school indoor playground, it is subdivided into 21 functional areas. From the entry function area, the leisure function area, to the play function area, each function area is implemented to the details, which all reflect the nursery school indoor playground in the spirit of practical, beautiful, and multi-functional design concept. These 21 functional areas have Reception Area, Shoe Changing Area, Humanoid Papa, Storage Area, Steam Wall, Graffiti Area, Power Pedal, Canopy Ball Turning Machine, Wireless Ball Receiver, Crazy Ball, Ball Travel, Rainbow Ladder, Rocket Tower, Transparent ball&abyss, Net Bridge, Rope Net Tower, Trampoline, Beat the Wall, Role Play House, Lego Table, and Ball Pool.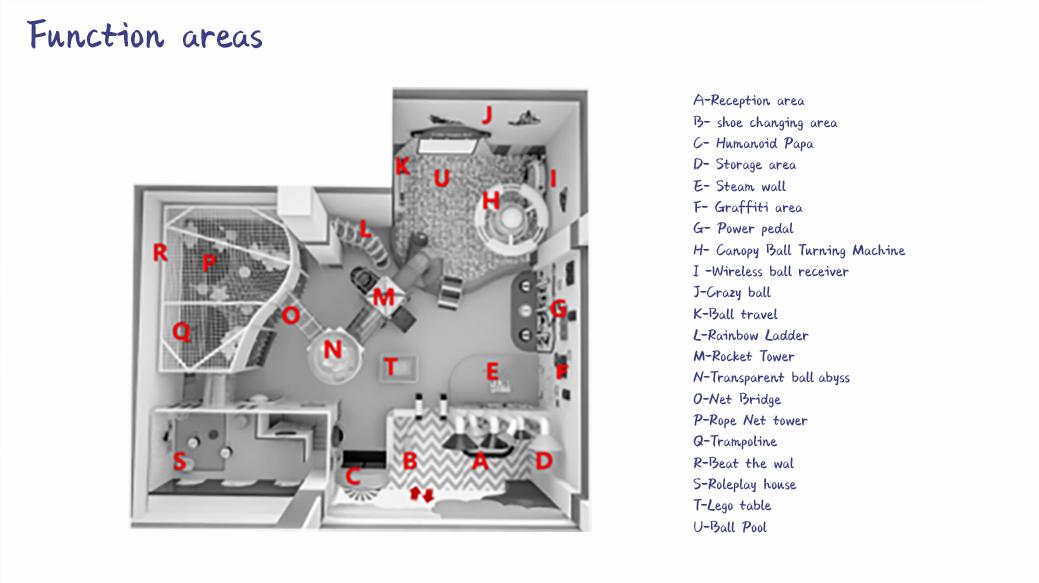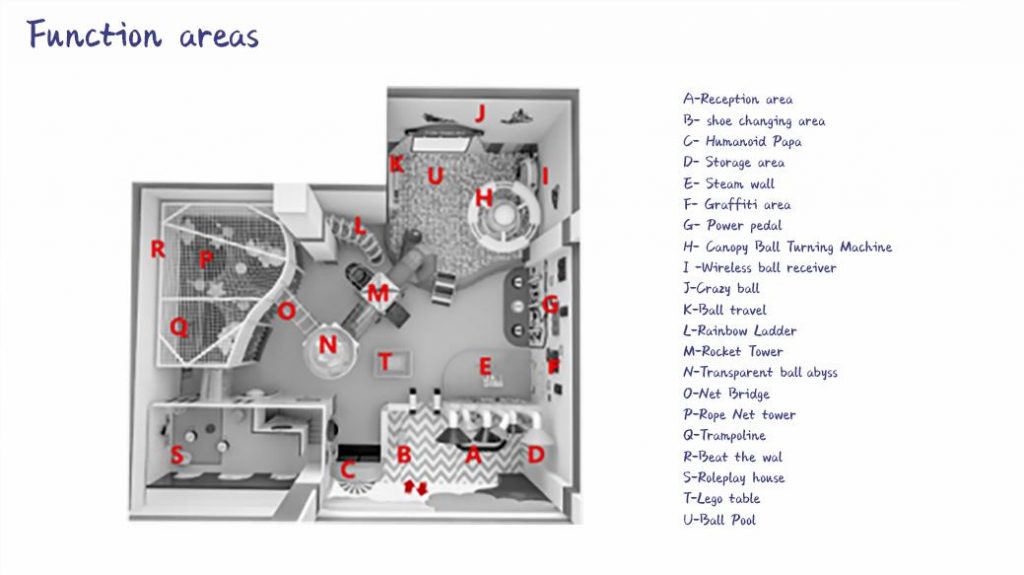 Front View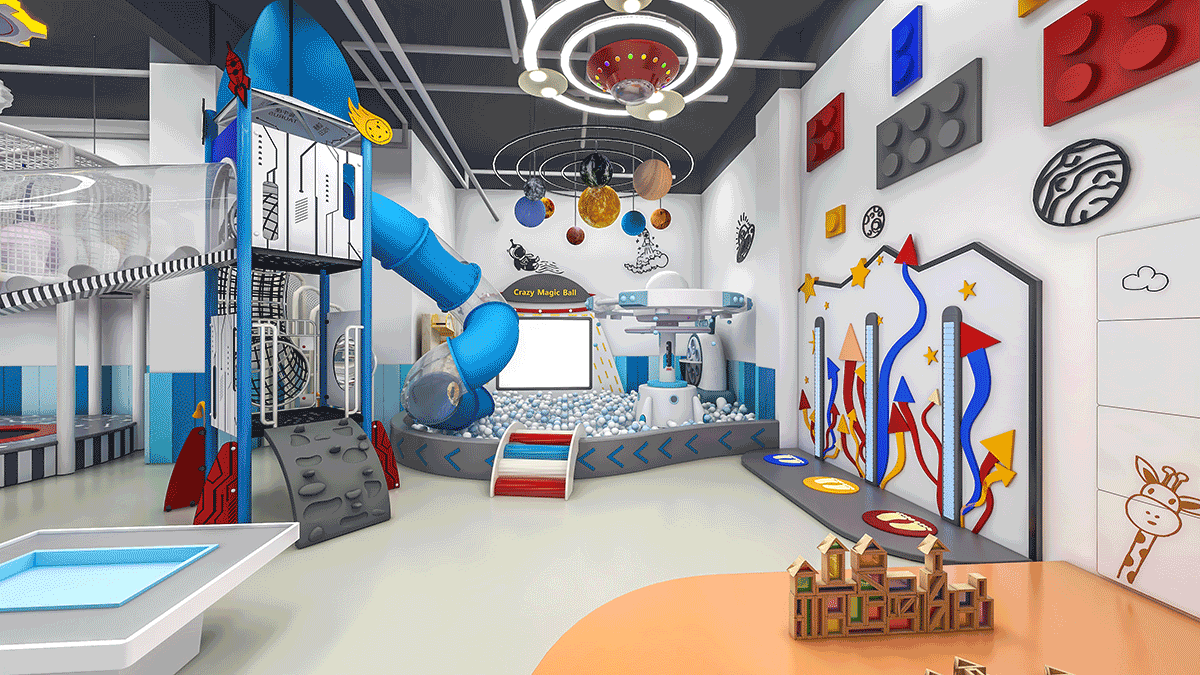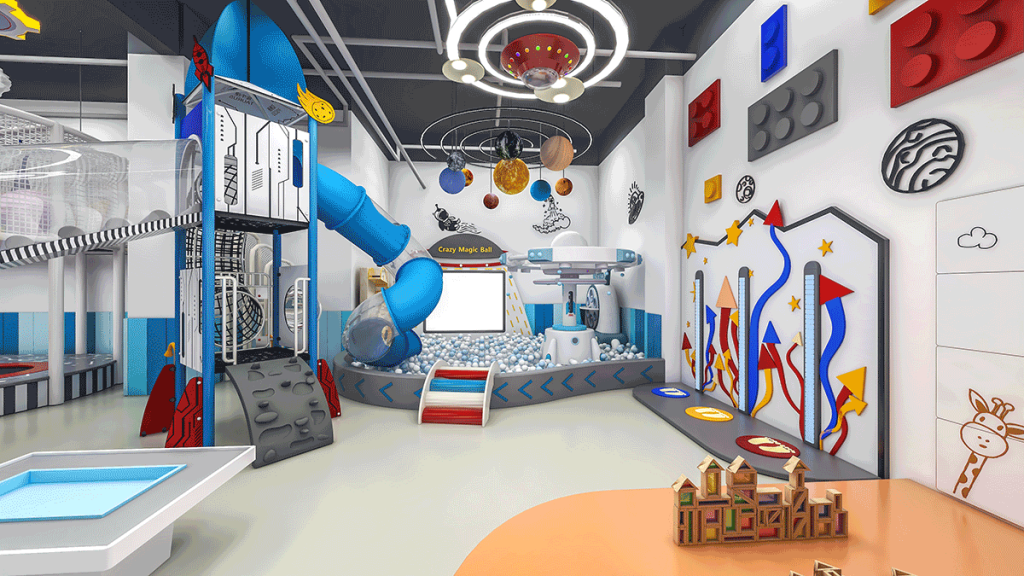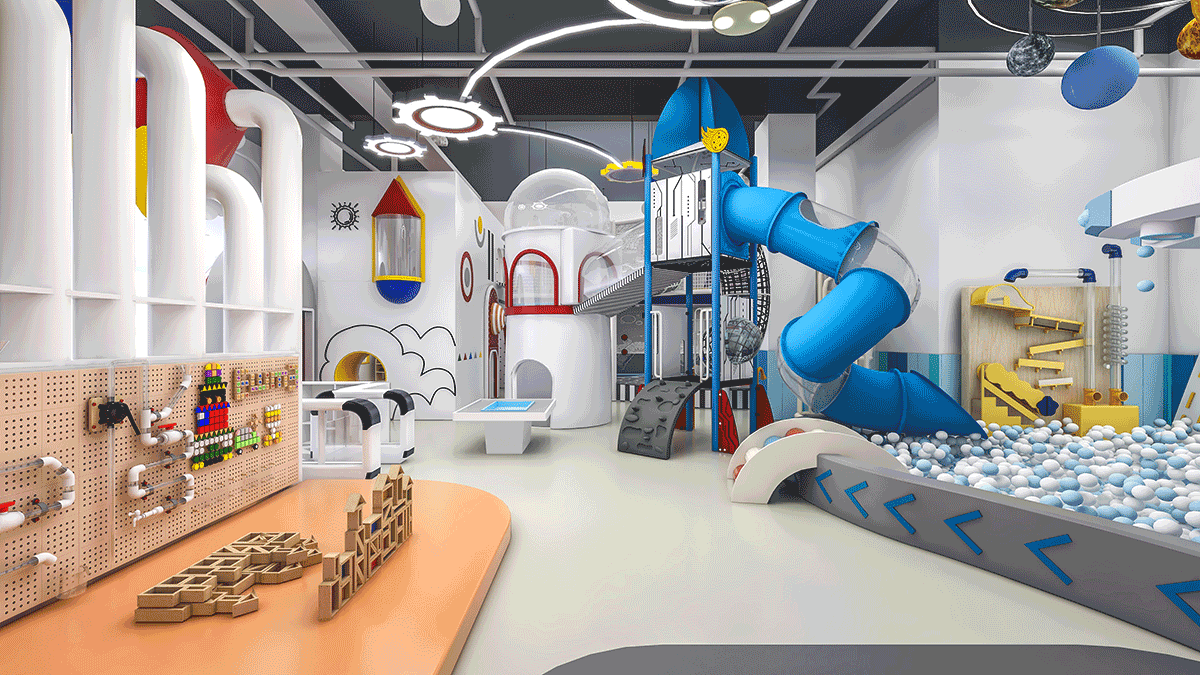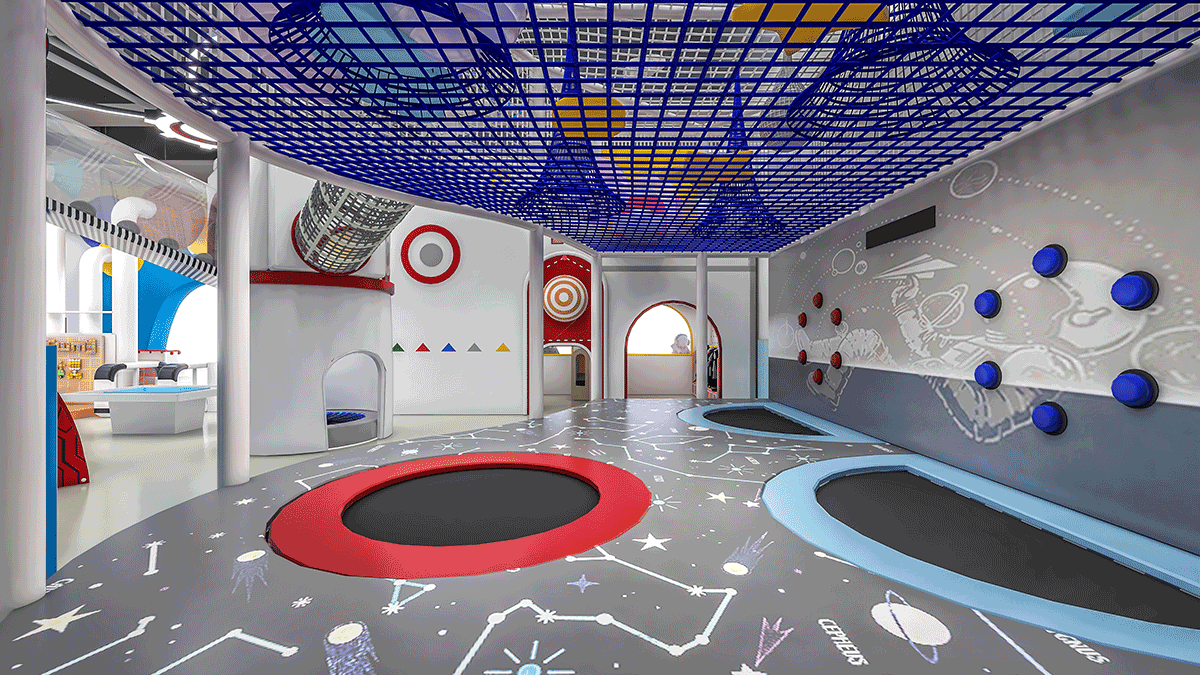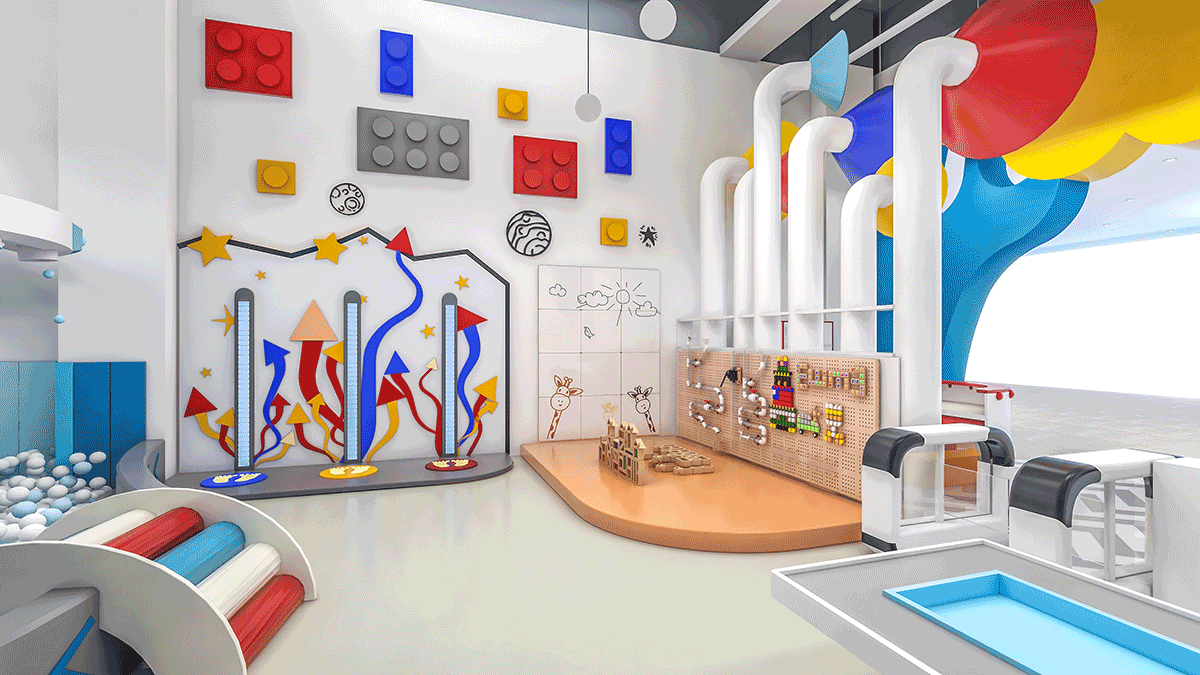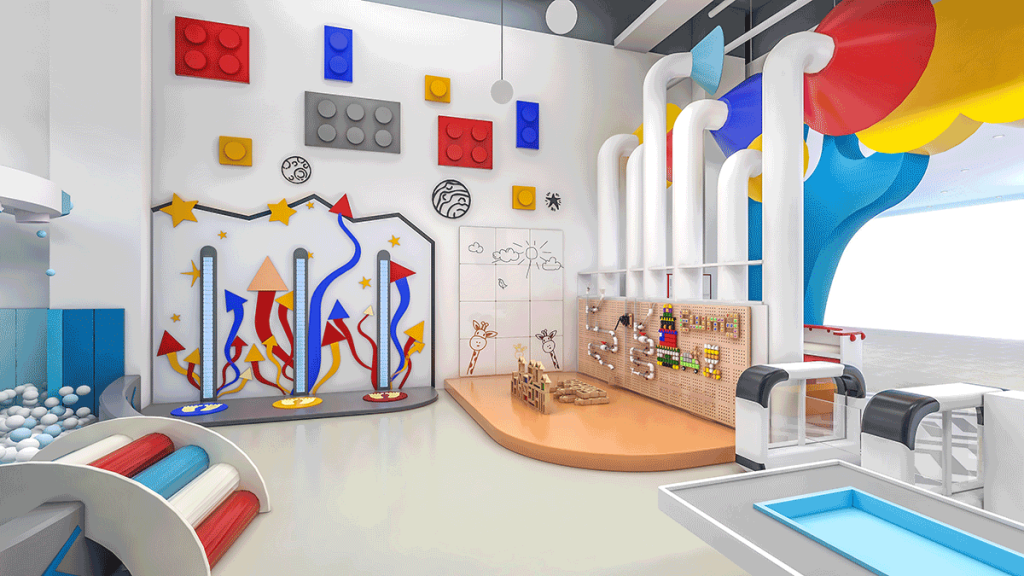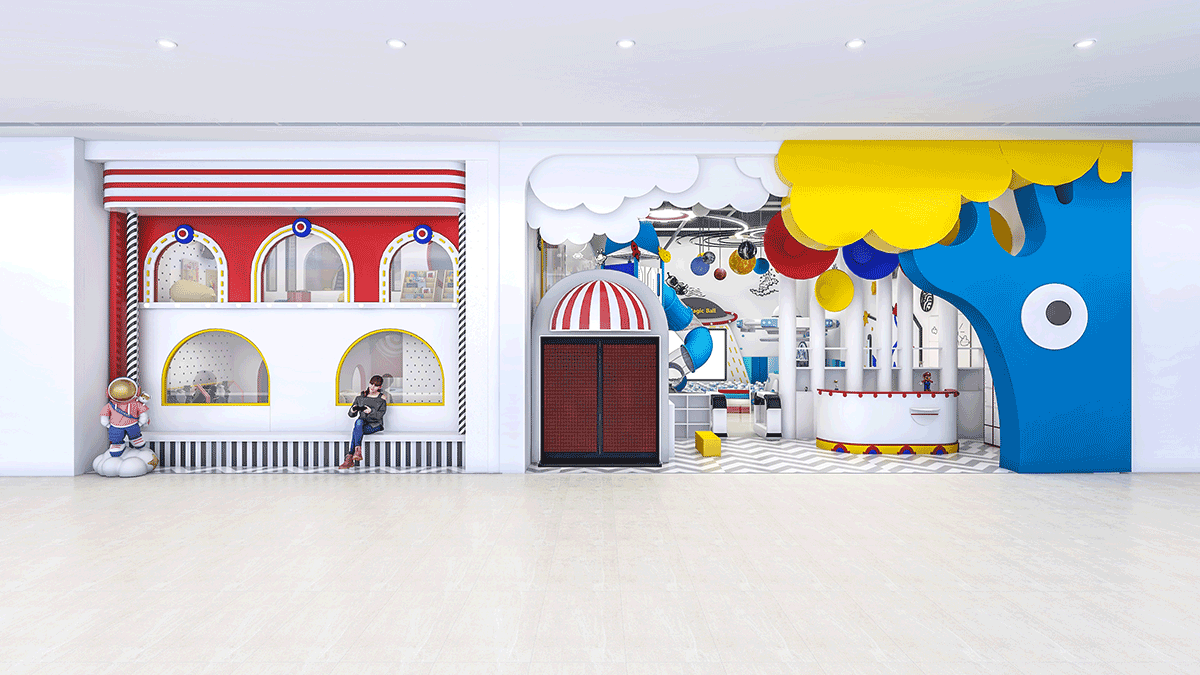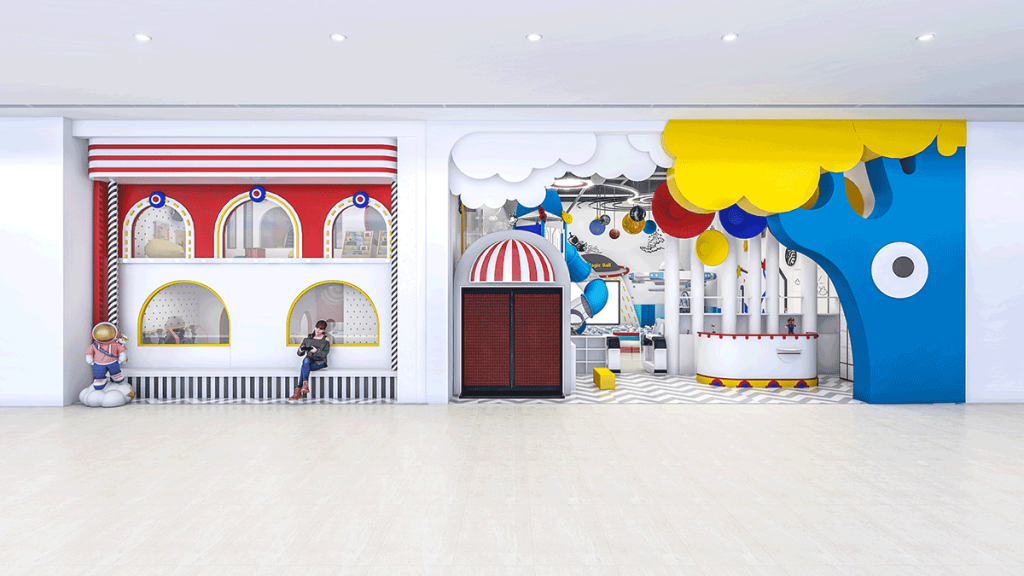 The Landing Picture For This Project