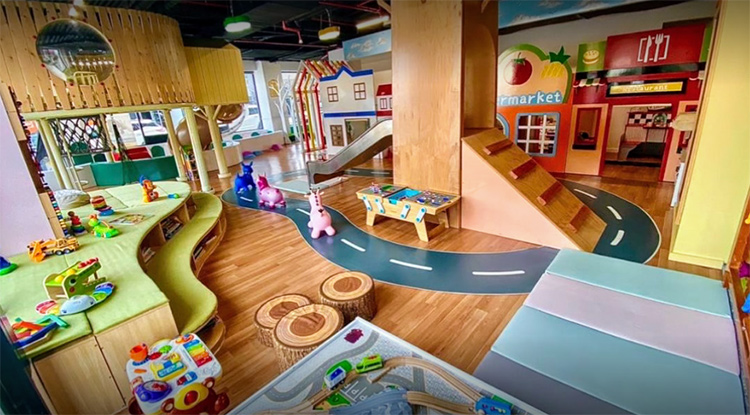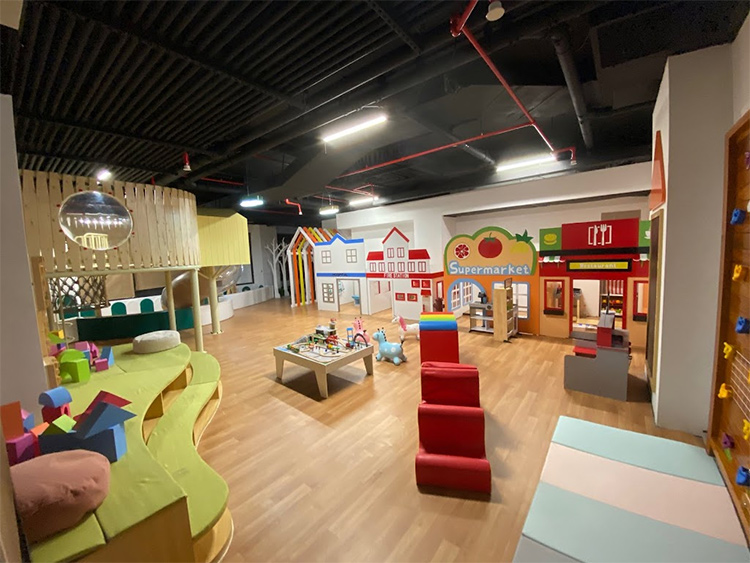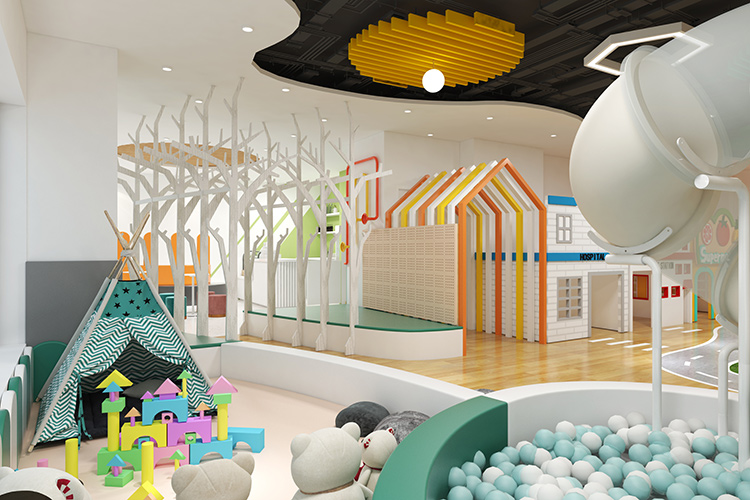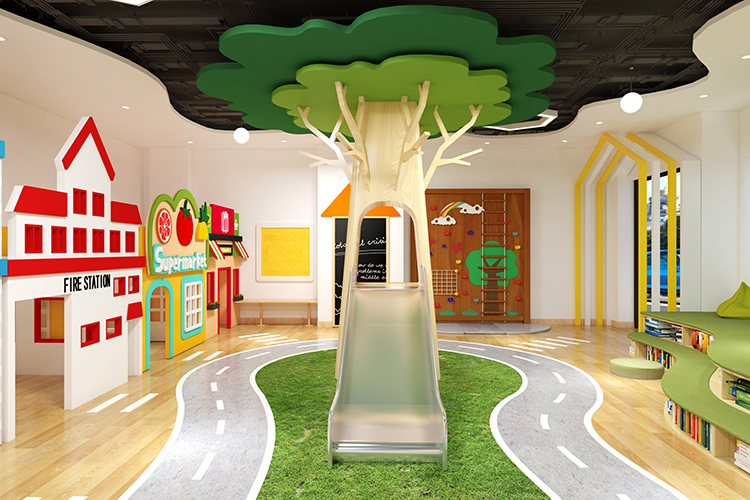 The overall space uses the layout of urban streets, with the design theme of "nature", imitating the mini-version block life style, integrating the small society into it;
The "tree" playground set is a dynamic area of the preschool activity room, satisfying the curiosity of children who love to play and explore tree holes;
Integrated into the "tree house" playground equipment, simulating the natural environment of playing in big trees;
The stepped reading platform, not only with storage functions, but also take use of the columns to prevent children from colliding while running;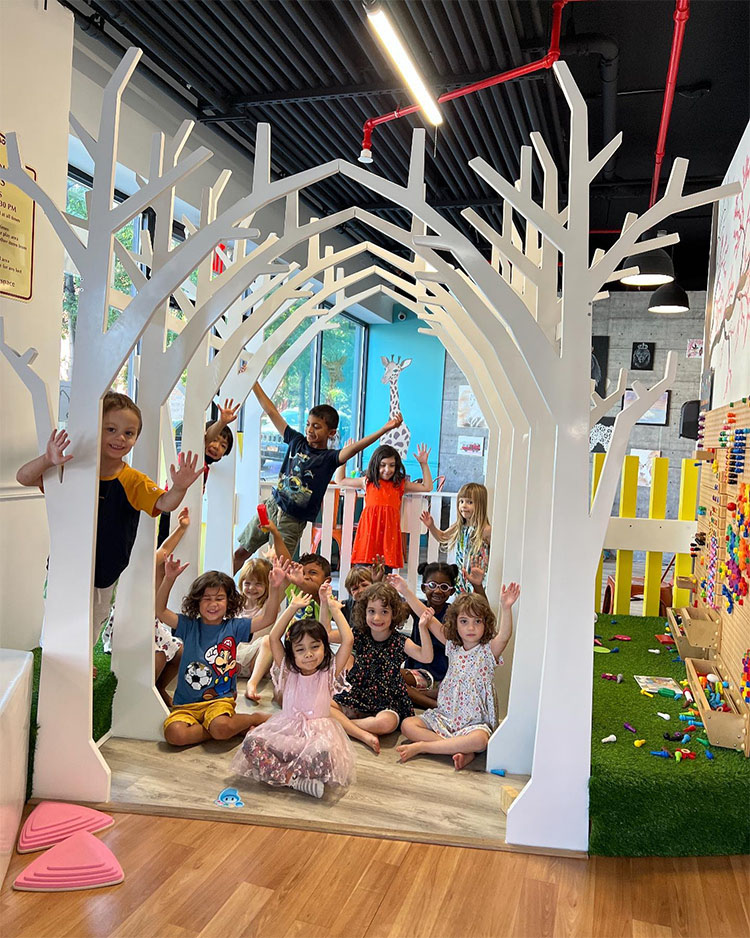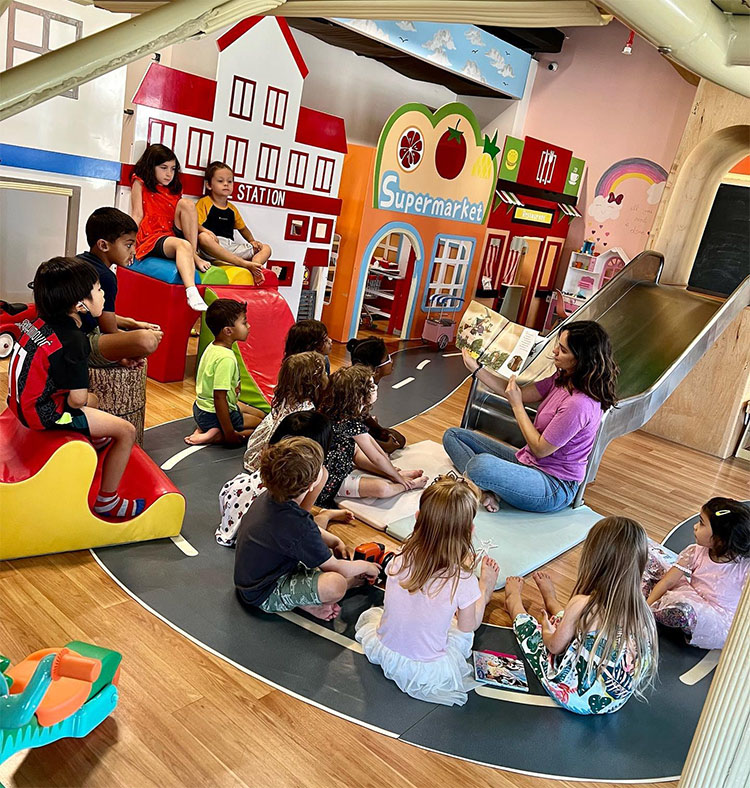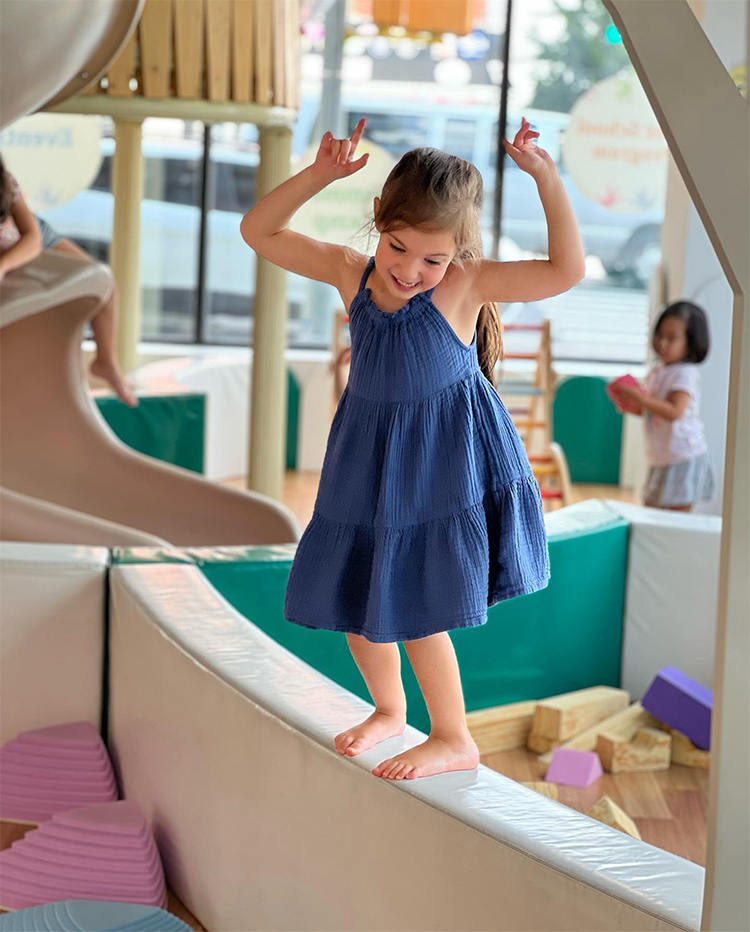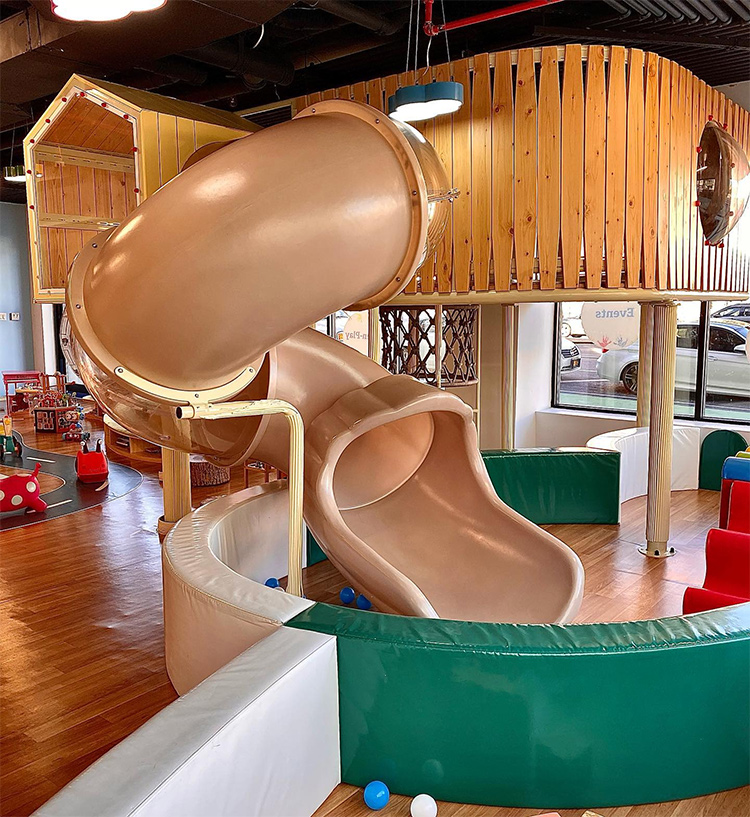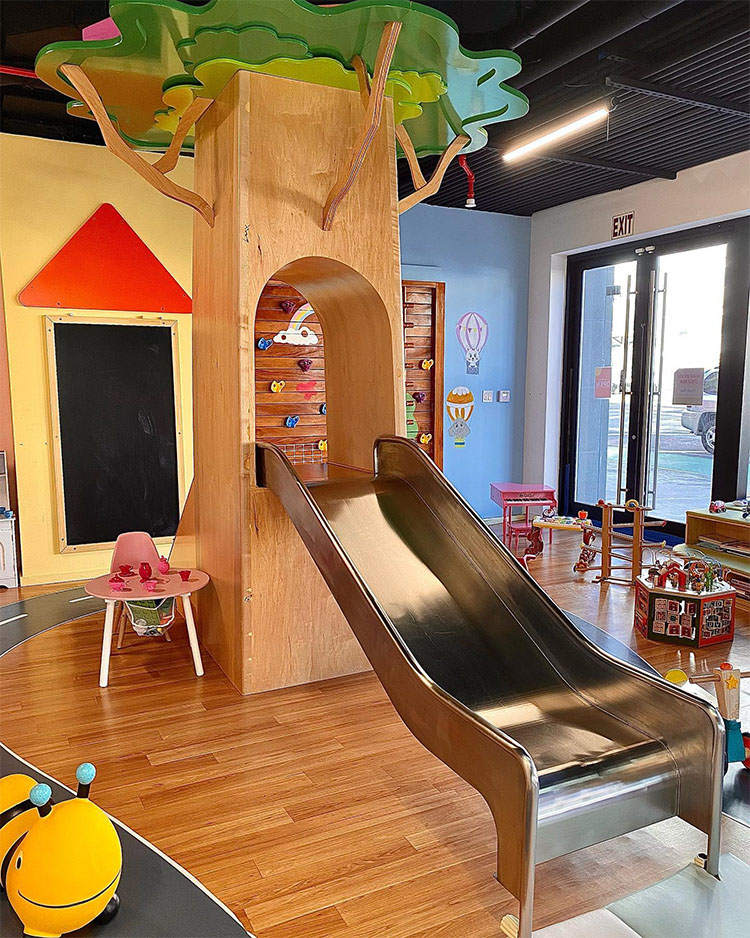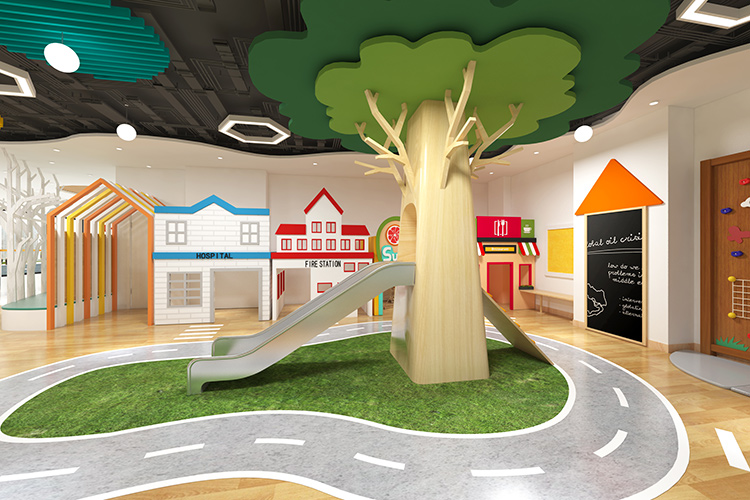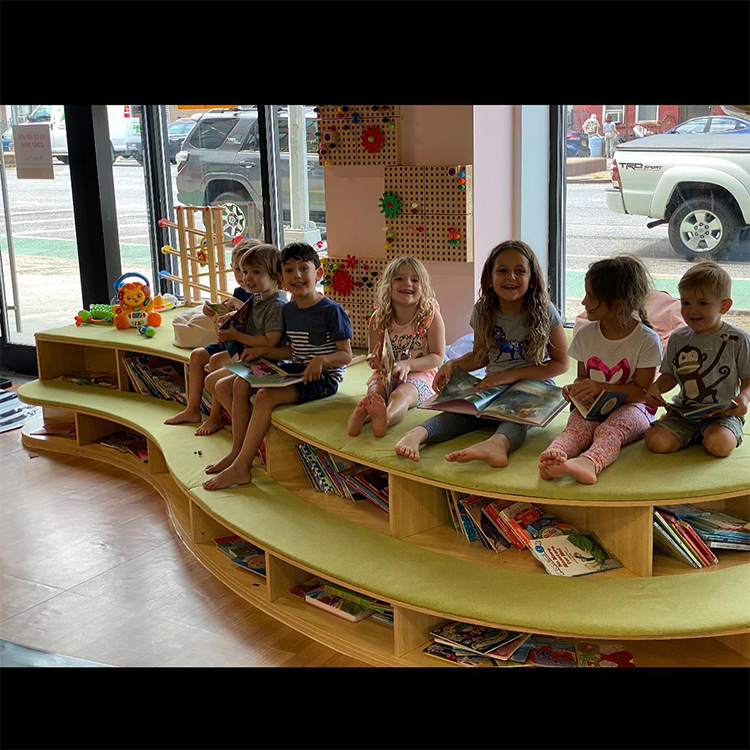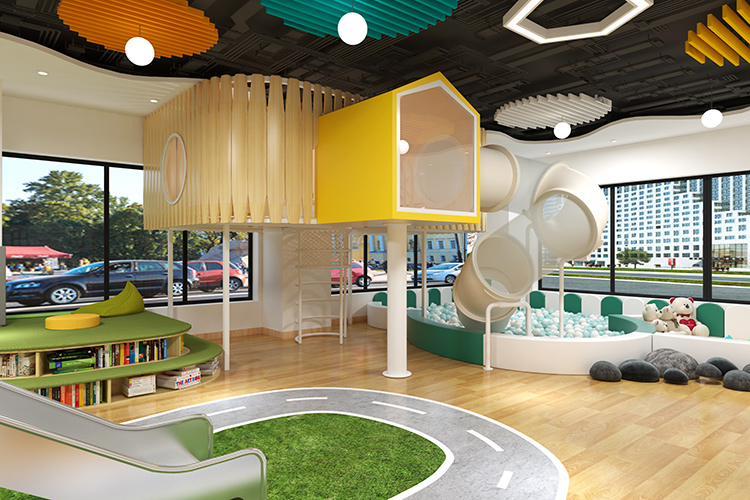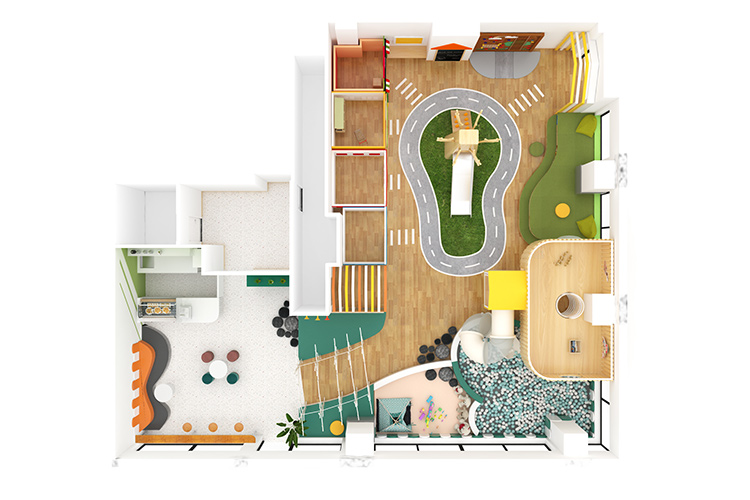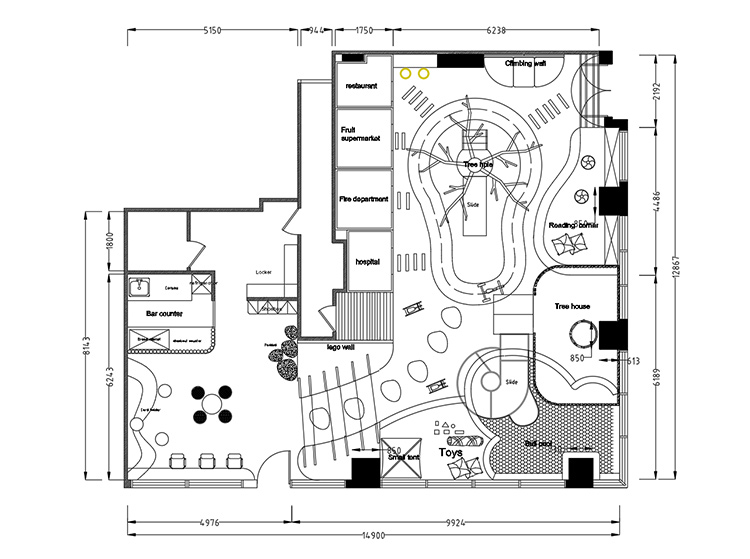 Cowboy is the leading manufacturer & supplier of childcare furniture and playground equipment. Our designer team will offer you daycare indoor playground designs and ideas. Cowboy can guide you how to set up indoor play area for kids .
No matter you are opening a new indoor playground, or upgrading your playground at childcare centre, Cowboy will offer you the suitable play solutions.