Suitable Ages: 1.5-3.5 years
Education Philosophies:Montessori, Reggio and free play
Montessori, Reggio, and free play are all education philosophies that promote individuality, creativity, and self-expression. Montessori emphasizes hands-on, self-directed learning that encourages children to work at their own pace. Reggio encourages children to explore their interests and learning through real-life experiences and collaboration. Free play promotes imagination, social skills, and problem-solving through unstructured playtime. By combining these three philosophies, children can grow and develop in a holistic and natural way, building a strong foundation for lifelong learning and success. Our curriculum embraces these principles, allowing children to thrive and become confident, fulfilled individuals.
Concept Proposal for Each Floors
GROUND FLOOR is for Toddlers Age Group 1.5 to 2 Years
Activities Planned for Each Floors

GROUND FLOOR
Ball pool with slide
Pretend play area
Block station
Gym for toddlers
Sensory walls
Art area for toddlers
Nap room or day care
Yoga Corner
Low height mirror partitions
Scribble section
Soft sittings
Couches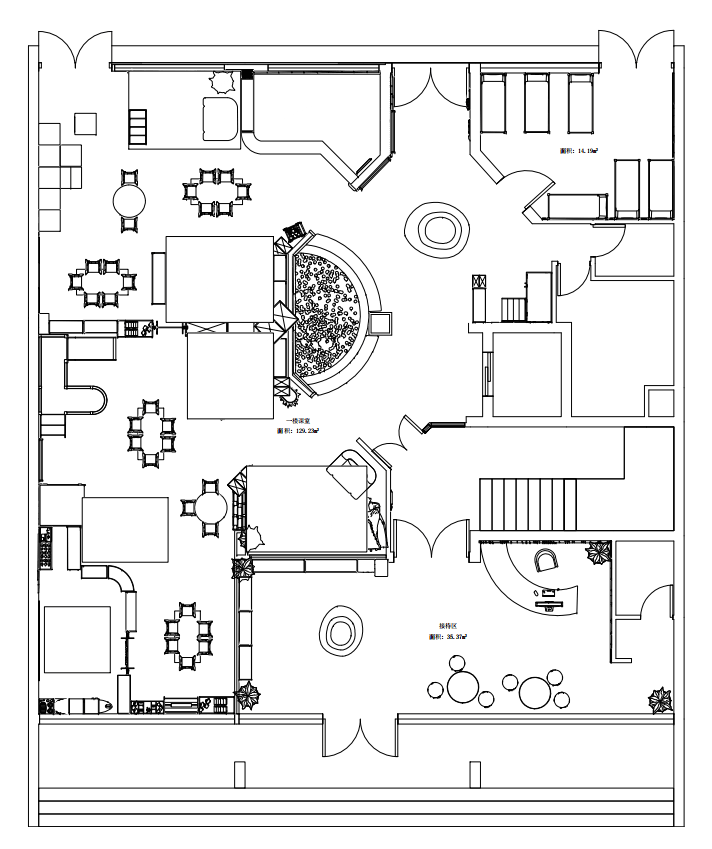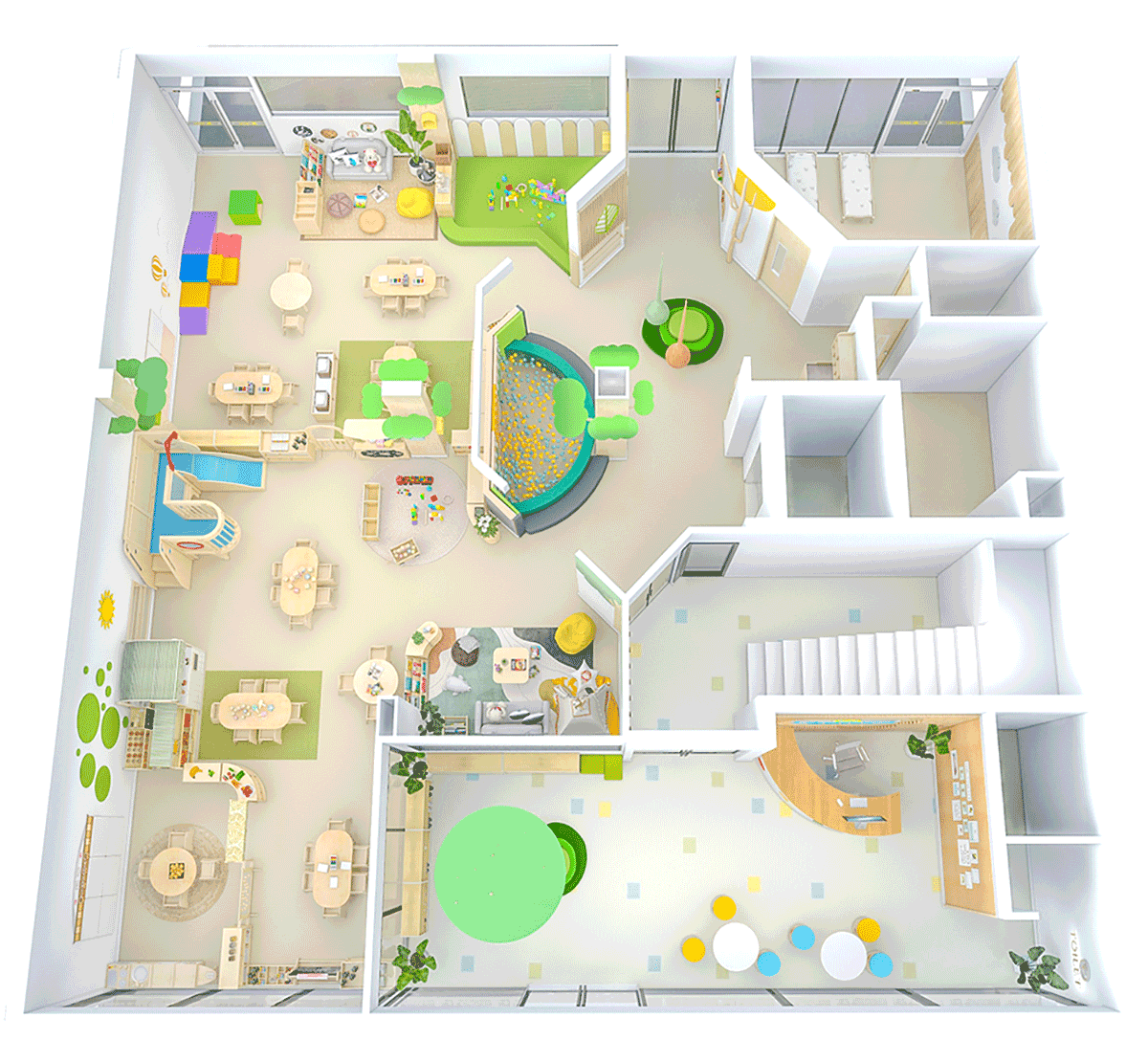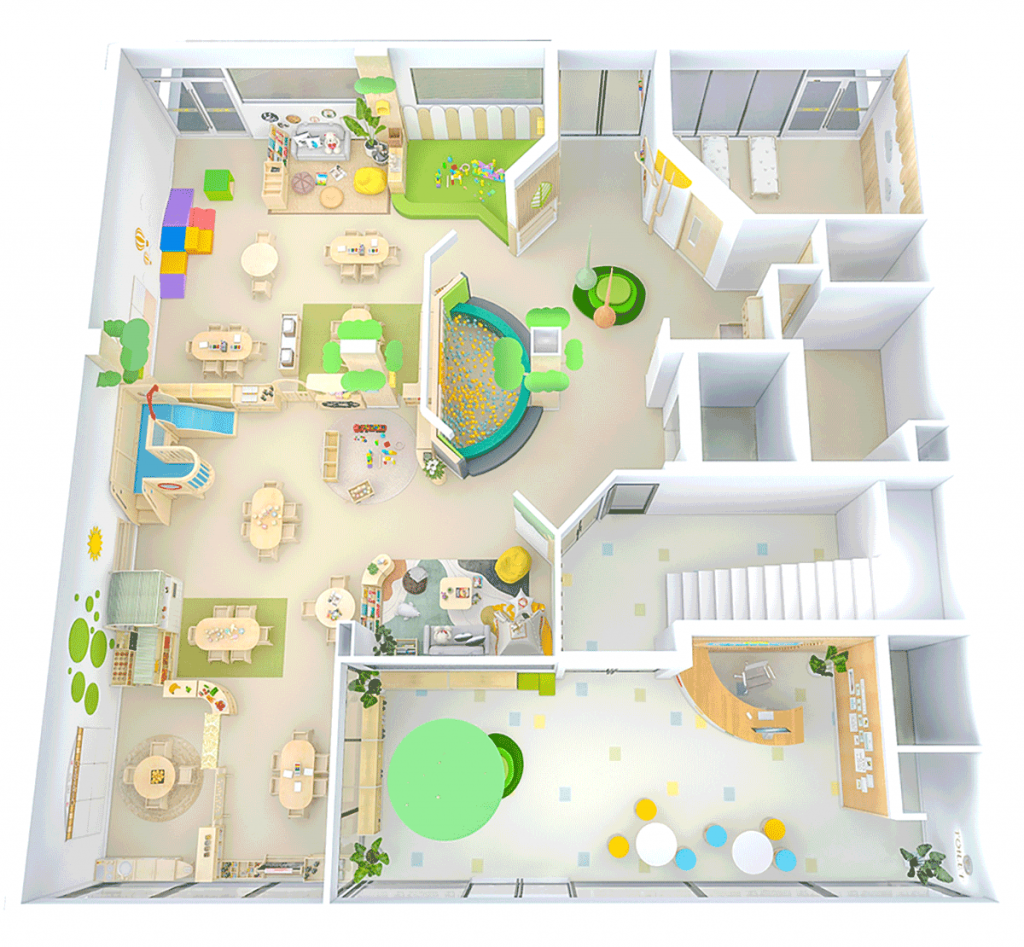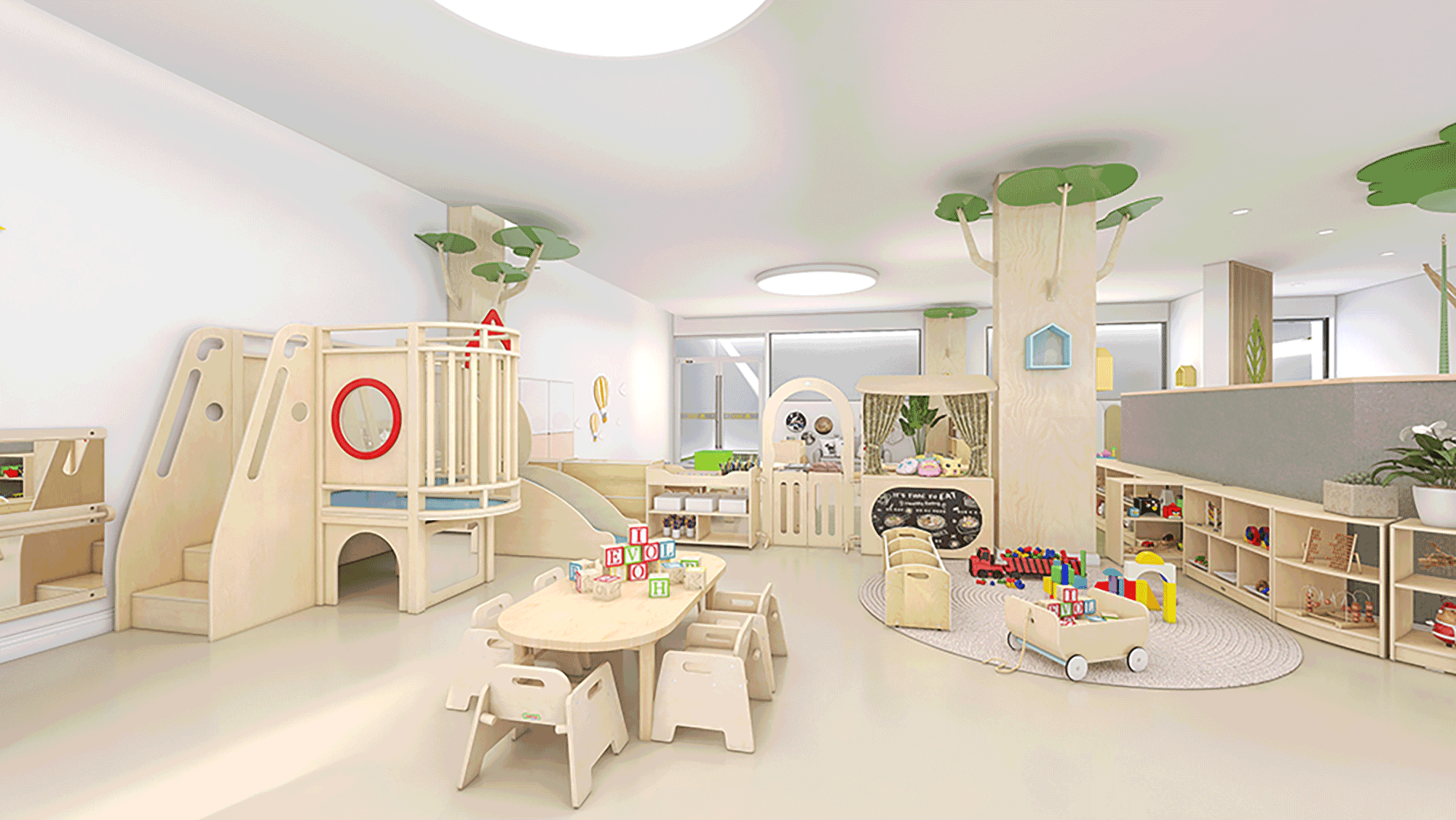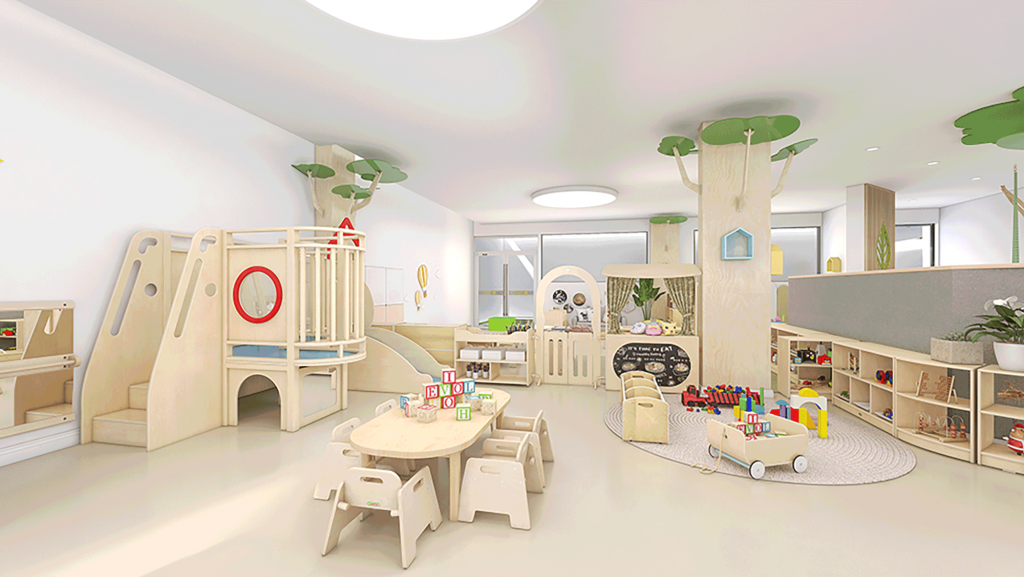 FIRST FLOOR is for Pre-nursery Age Group 2 to 2.5 Years
Activities Planned for Each Floors

FIRST FLOOR
Classroom setups with low height partitions
Science Area
Library and storytelling area
Music and dance room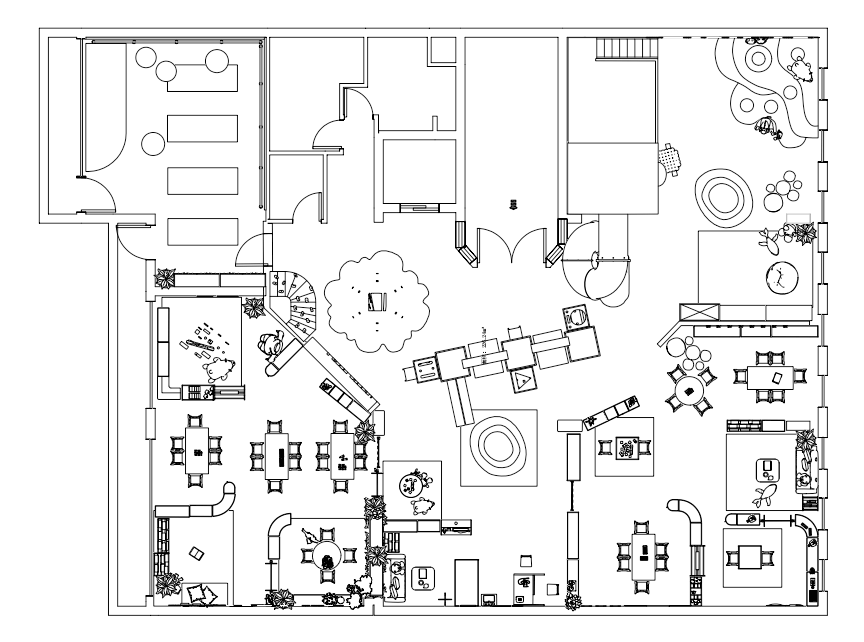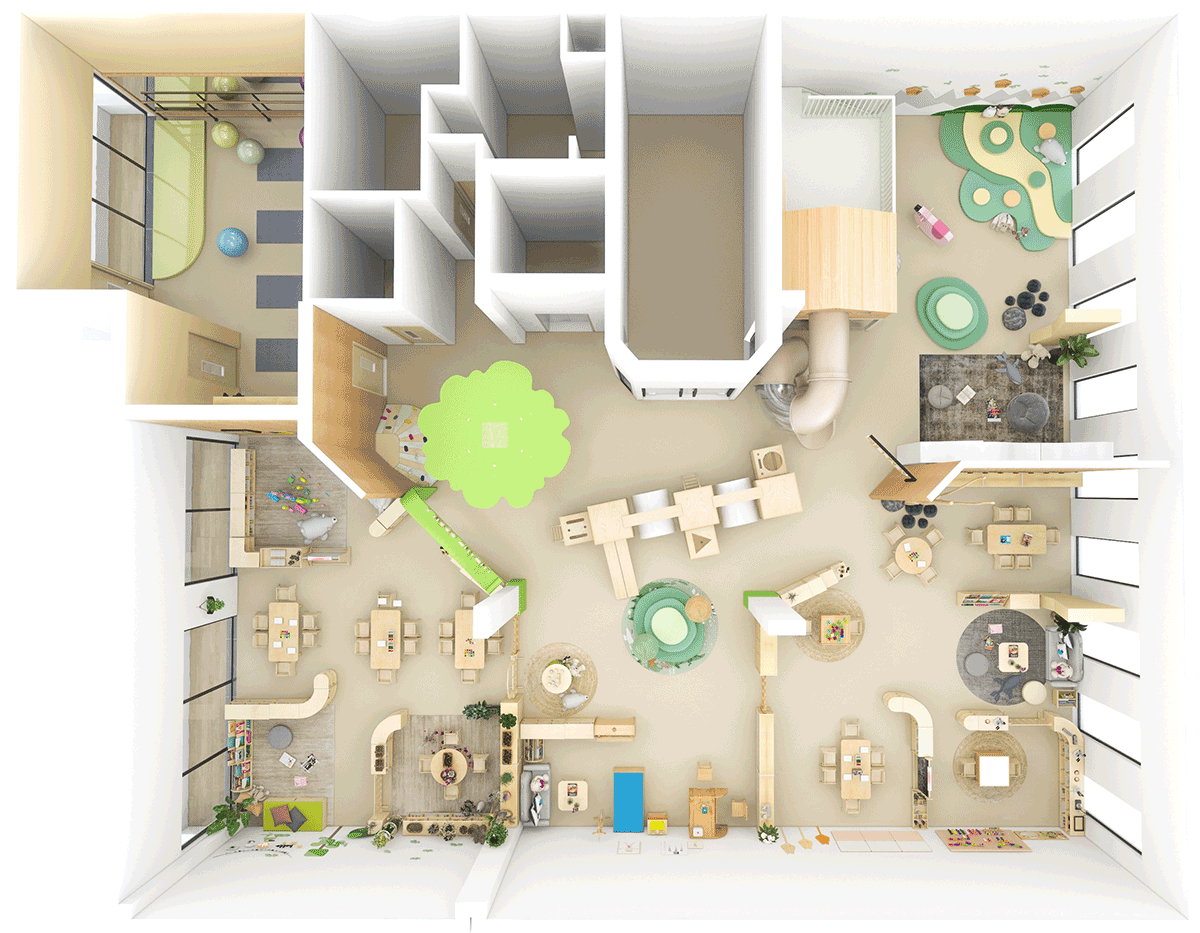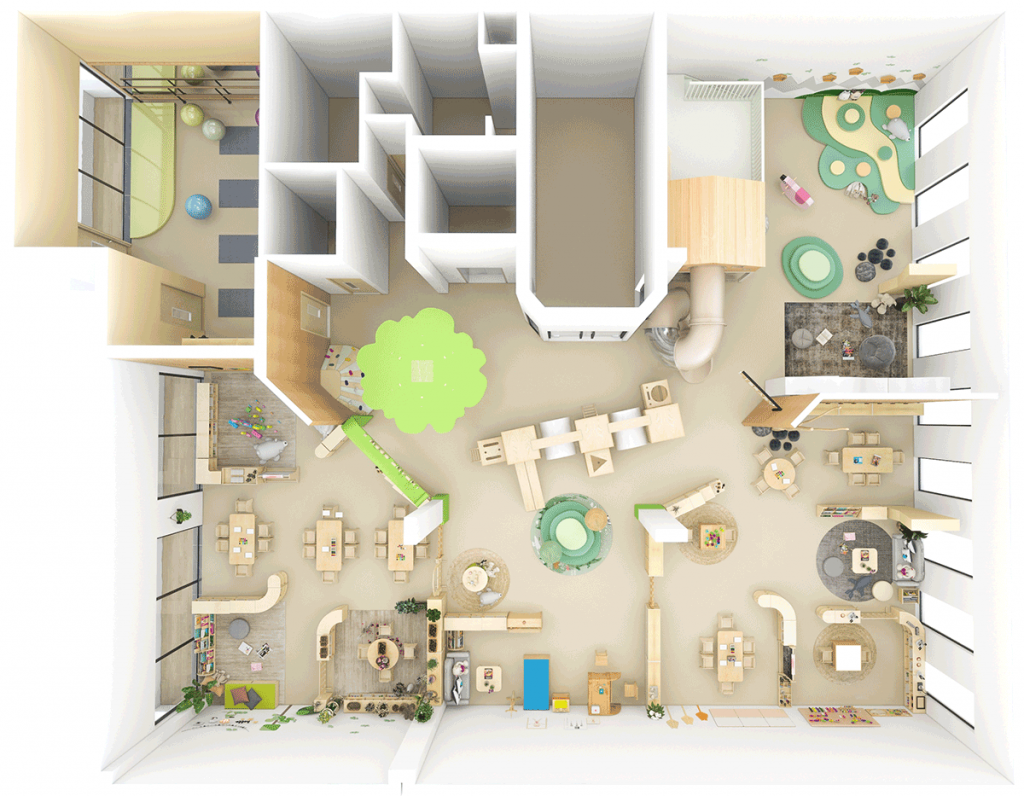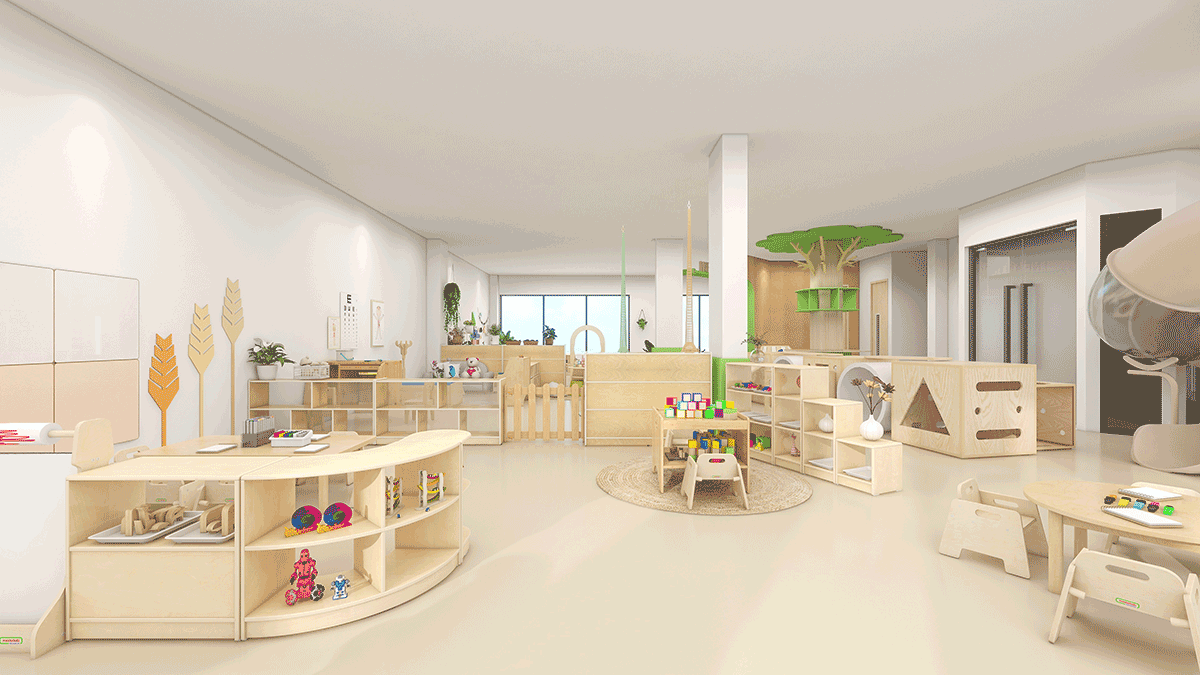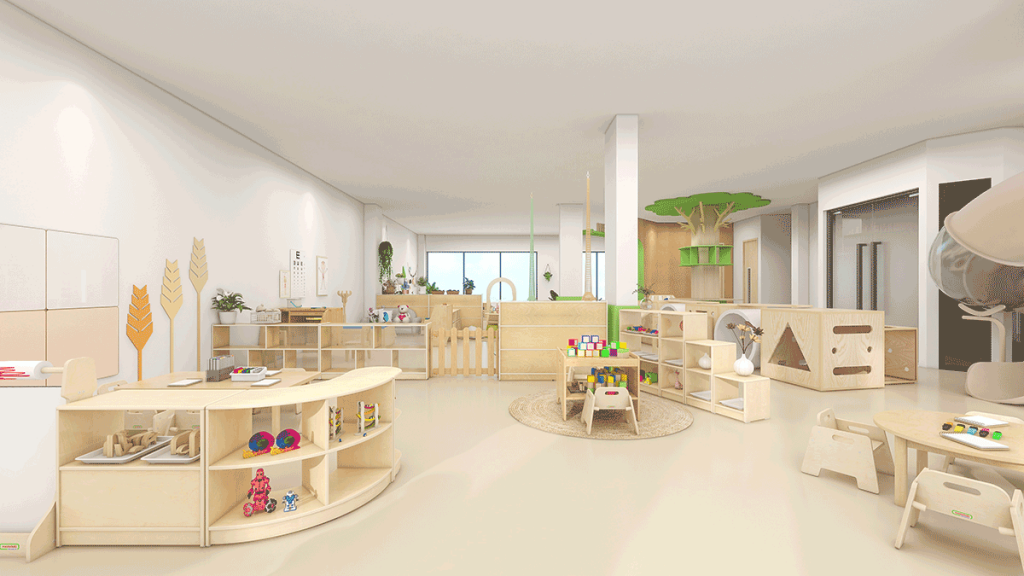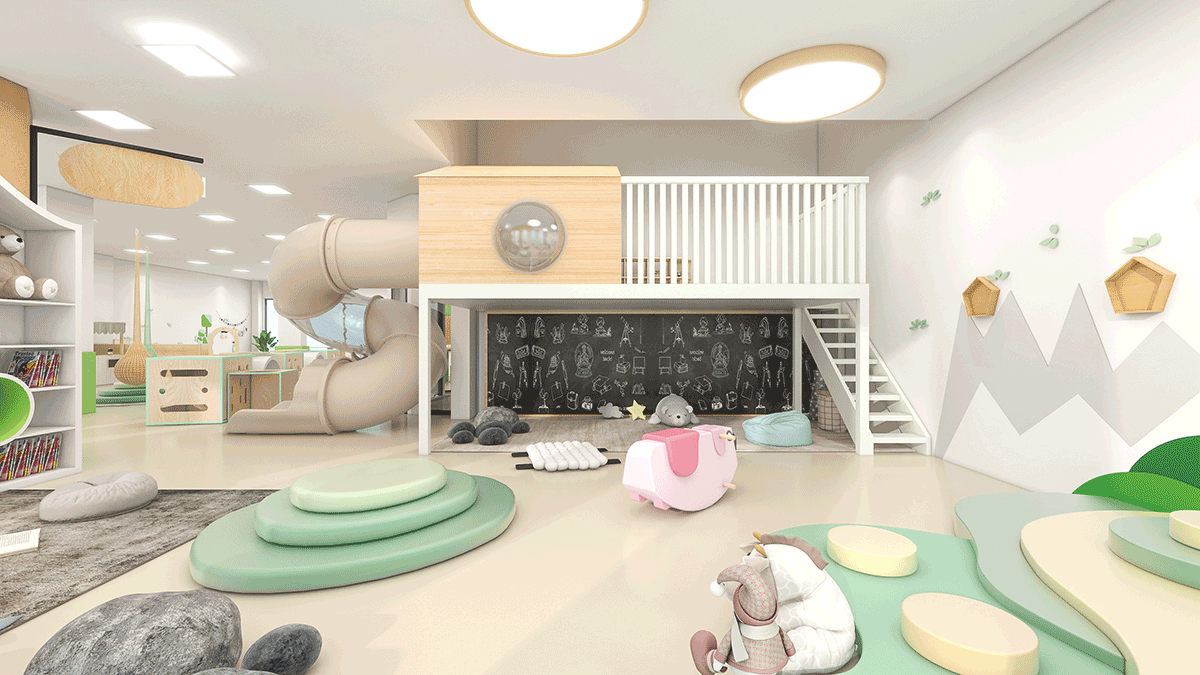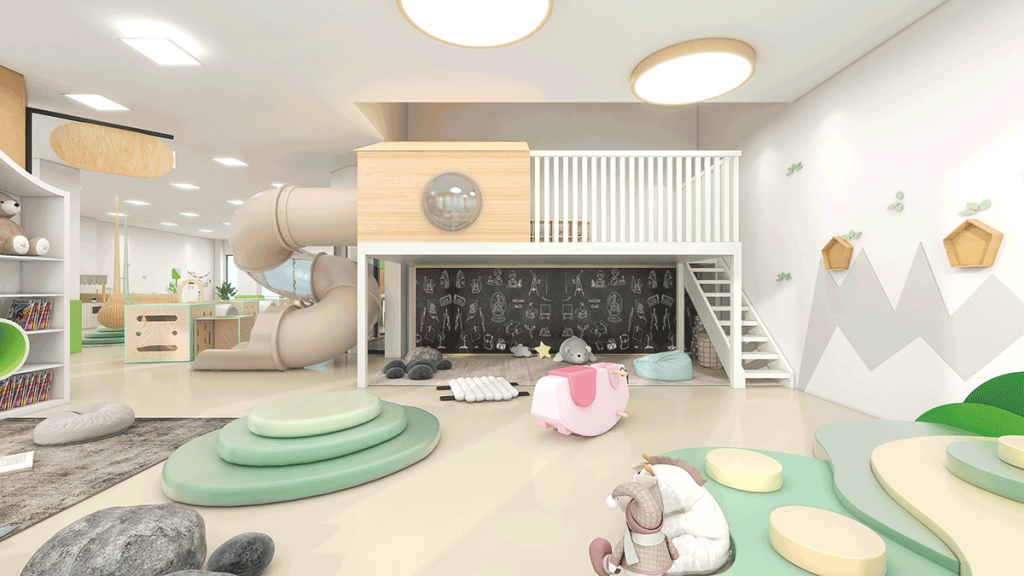 SECOND FLOOR is for Nursery Age Group 2.5 to 3.5 Years
Activities Planned for Each Floors

SECOND FLOOR
Classroom setups with low height partitions
Gym with balancing beams (gym for 3years Olds)
Water Play / splash pool
Art Corner for kids (2.5 to 3.5 Years)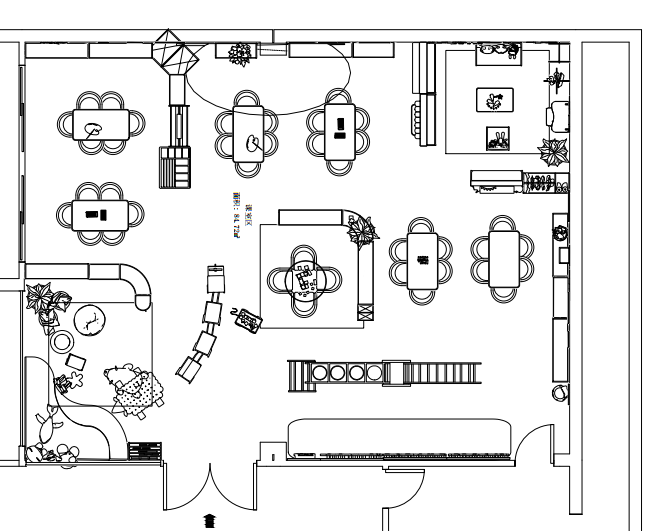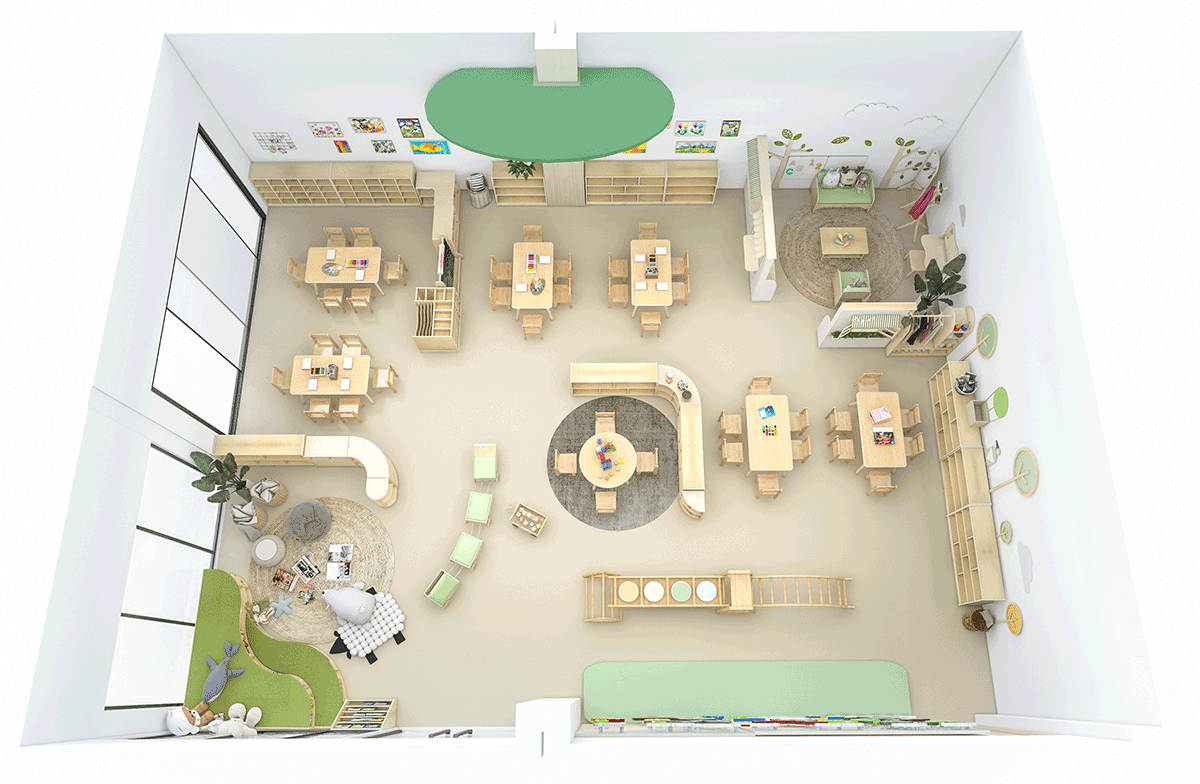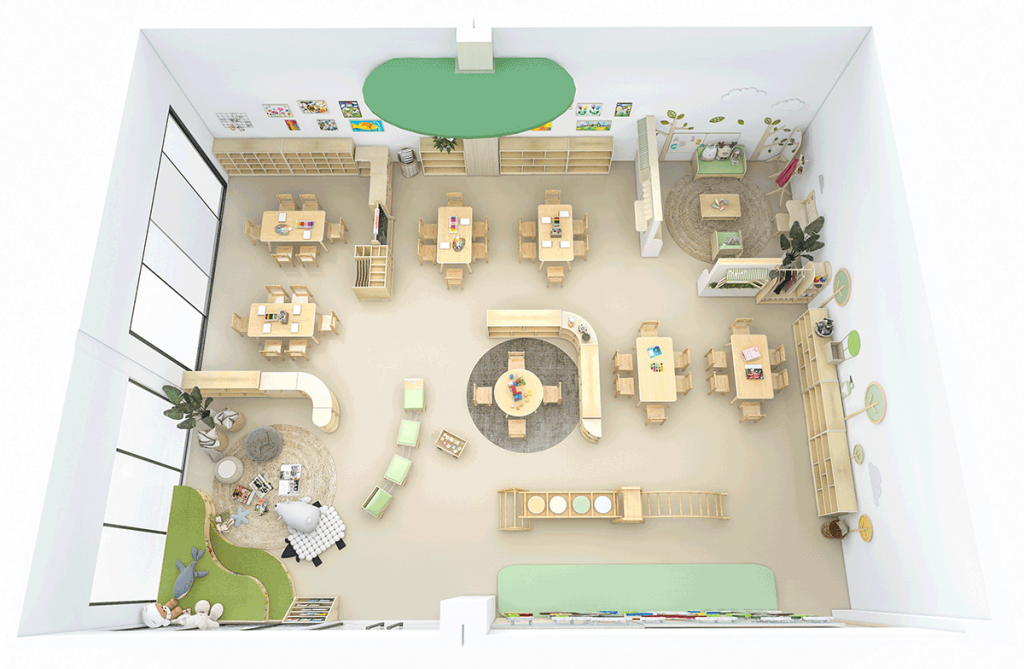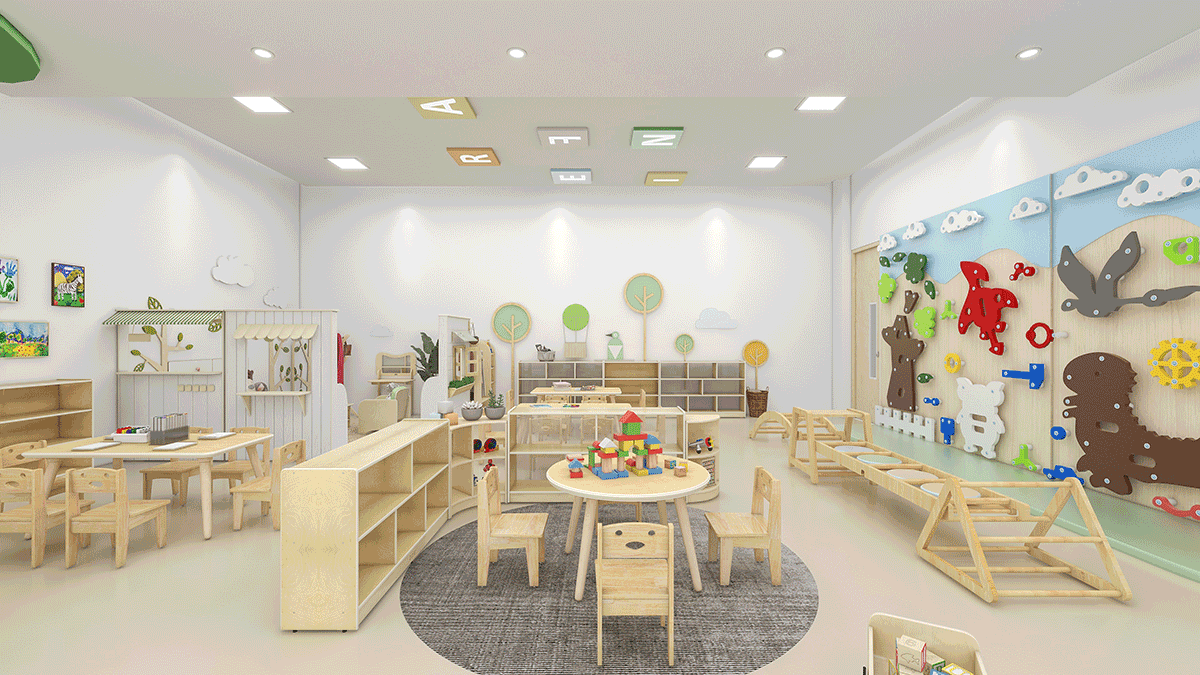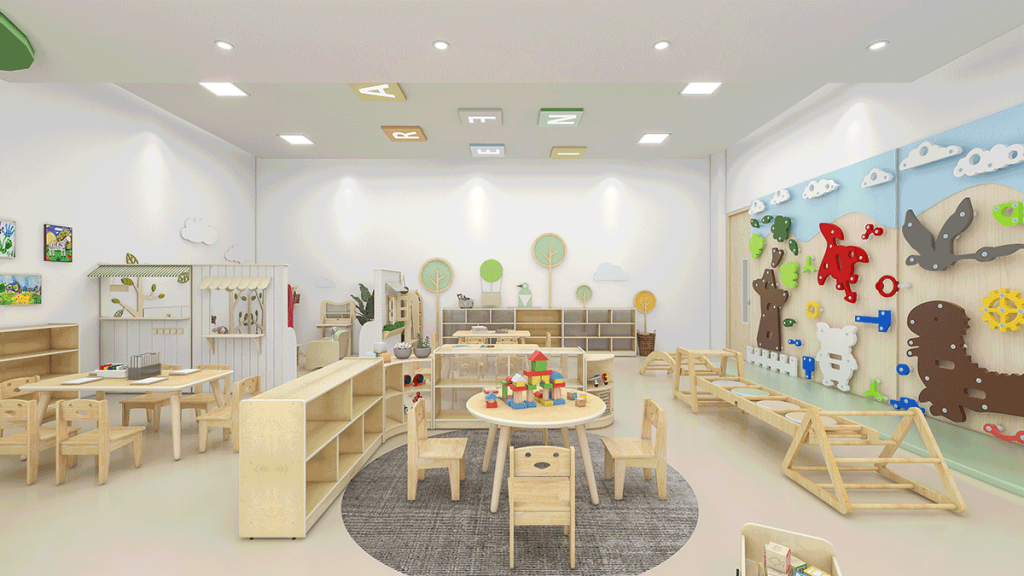 The Landing Pictures For This Project