Project Address:Hubei province,China

Suitable Age:Preschool,Kindergarten,Primary kids
Children in the early childhood stage are the most important age group for formative education, and according to the research domestic and oversea, the environment is critical for children's education. An educator from Sweden pointed out that environment plays an important role in one's growth, and a good environment is the basis of forming the proper thinking and excellent characteristic for a child. Besides, the impact of the environment on the survival and development of people is generally inversely proportional to age, and the younger you are, the more you are affected by your environment, which is determined by the characteristics of children's physical and mental development and the educational value of the environment.
Two Customized Areas
The project of Ocean Shell Preschool is mainly divided into the outdoor playground and customized classroom areas.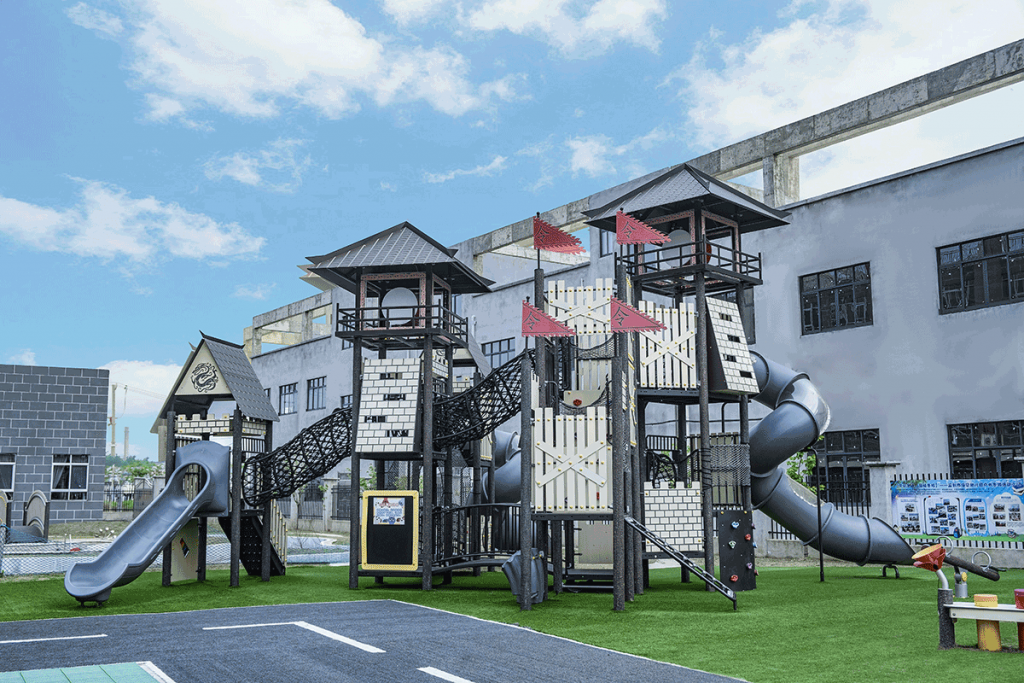 Outdoor Playground Area
The outdoor playground of this international kindergarten is according to a famous battle as a design theme, and every outdoor playground equipment in the international kindergarten incorporates the element of the design theme and is named the related name. For example, The construction of the castle incorporates the battle flags used in ancient wars, as well as the construction features of the border castle in ancient wars. Therefore, the outdoor playground is not a common outdoor playground but rather an outdoor playground with a customized theme and element. The projects of the customized outdoor playground have plastic slides, outdoor climbing nets, rock climbing area, rocking horses, and other play types of equipment.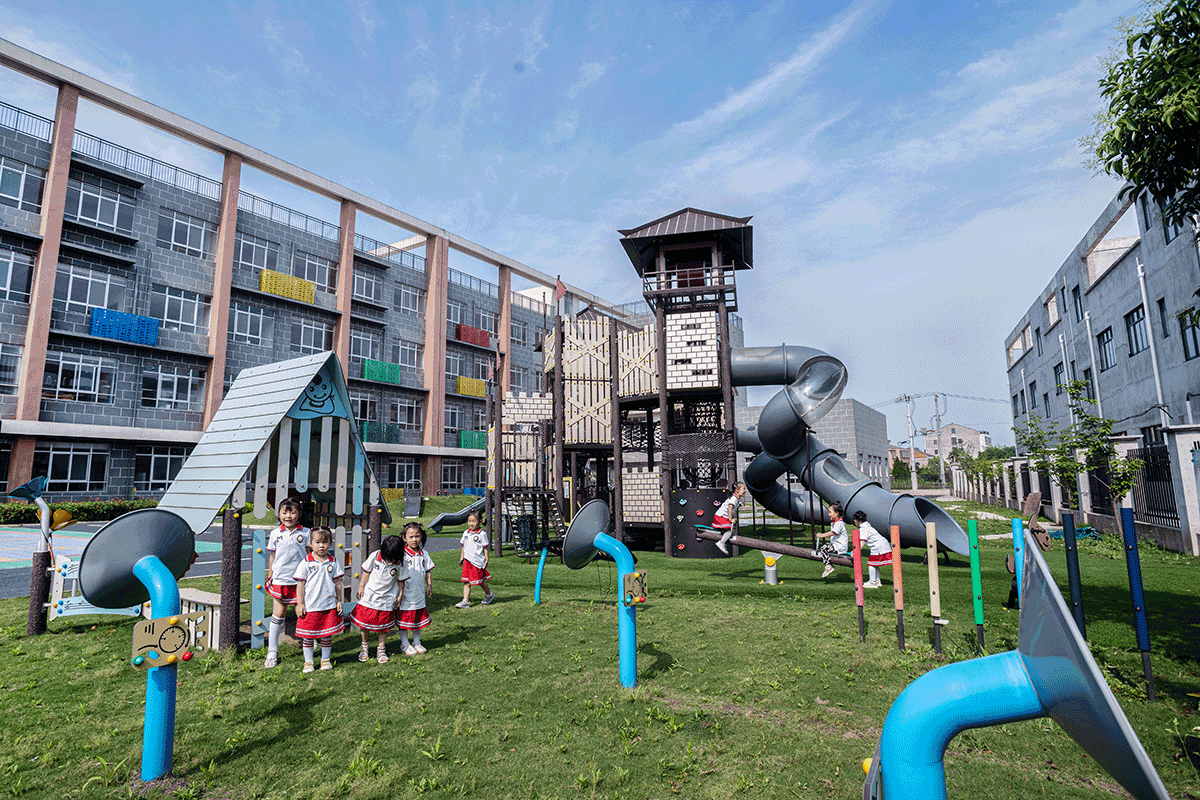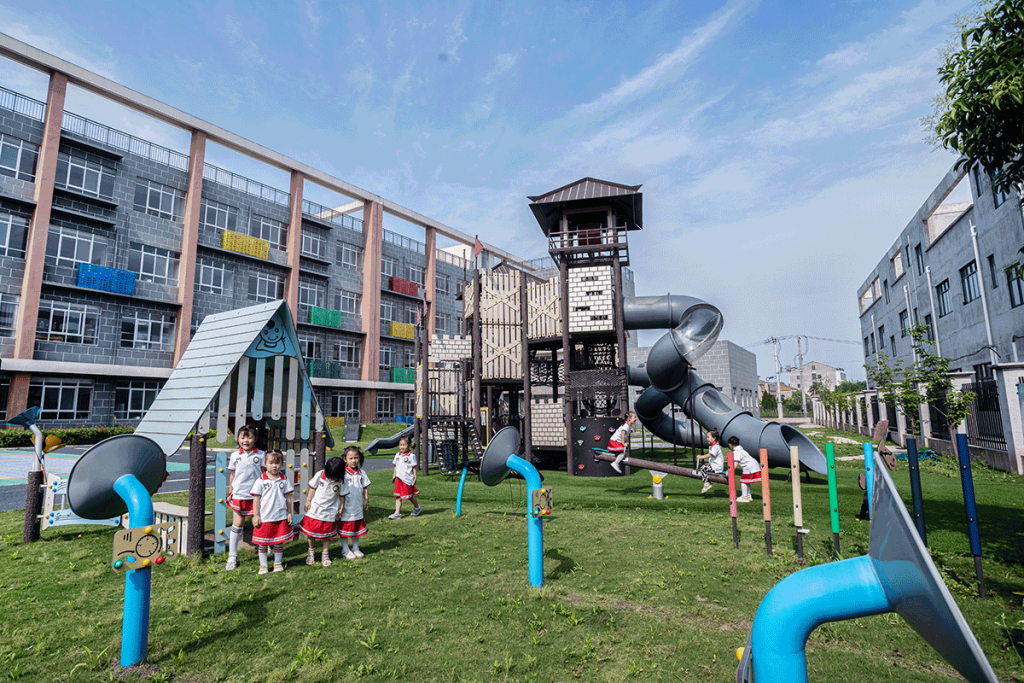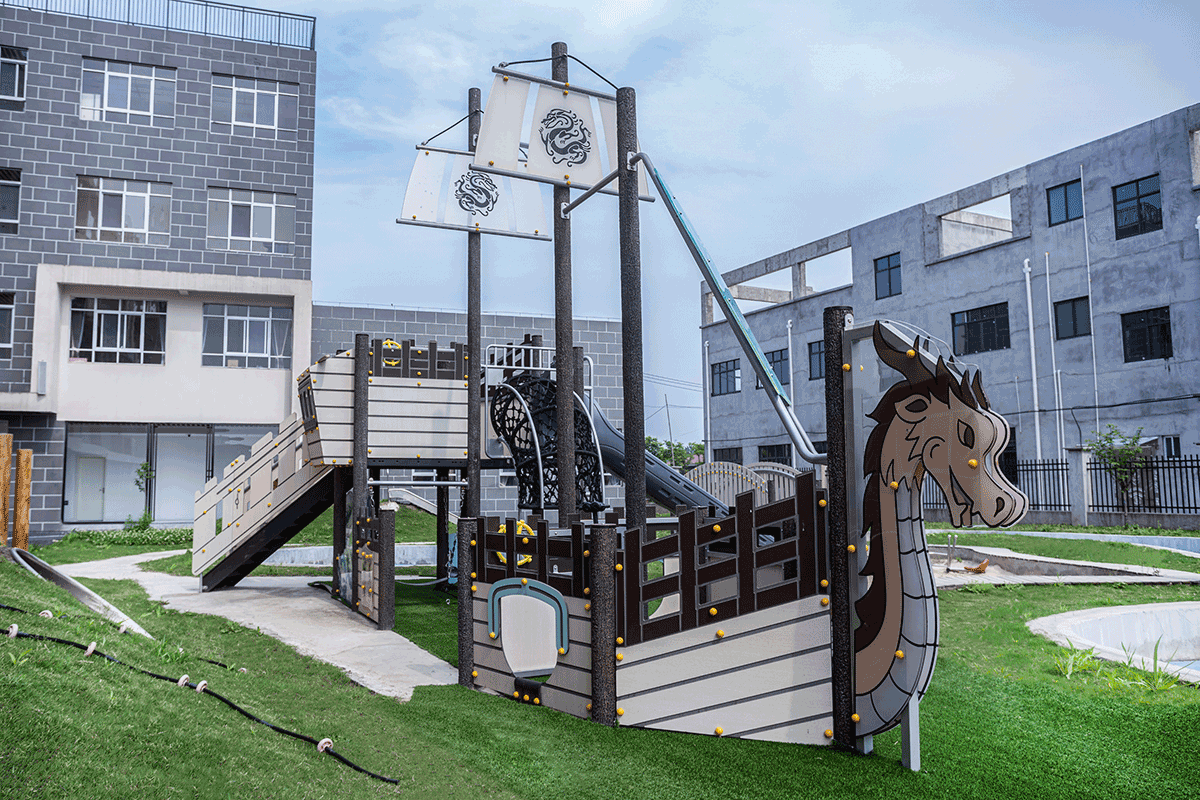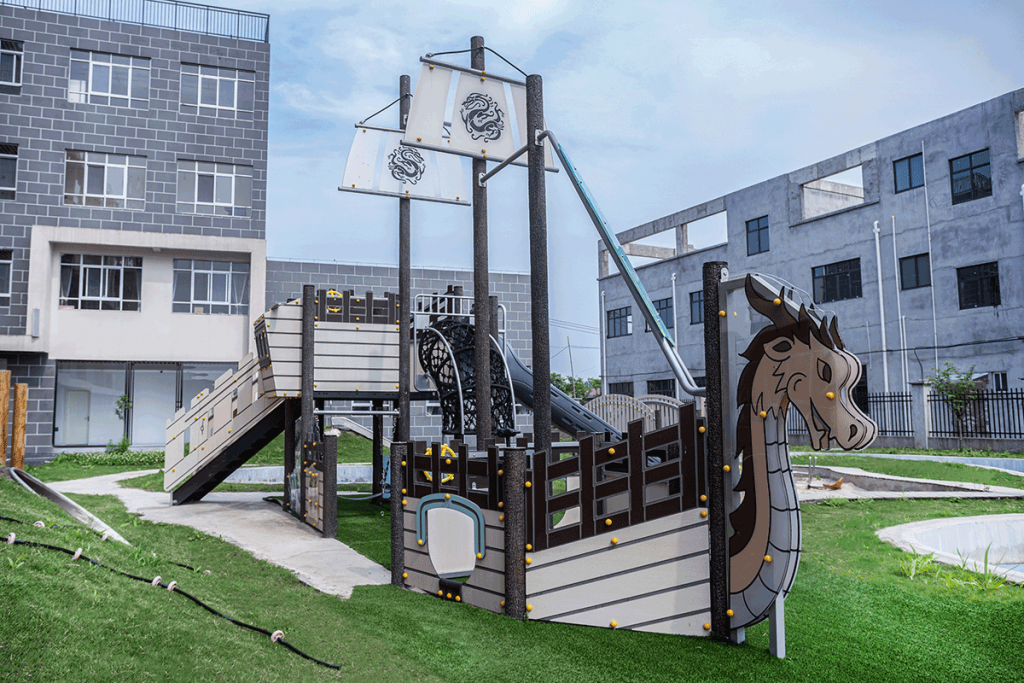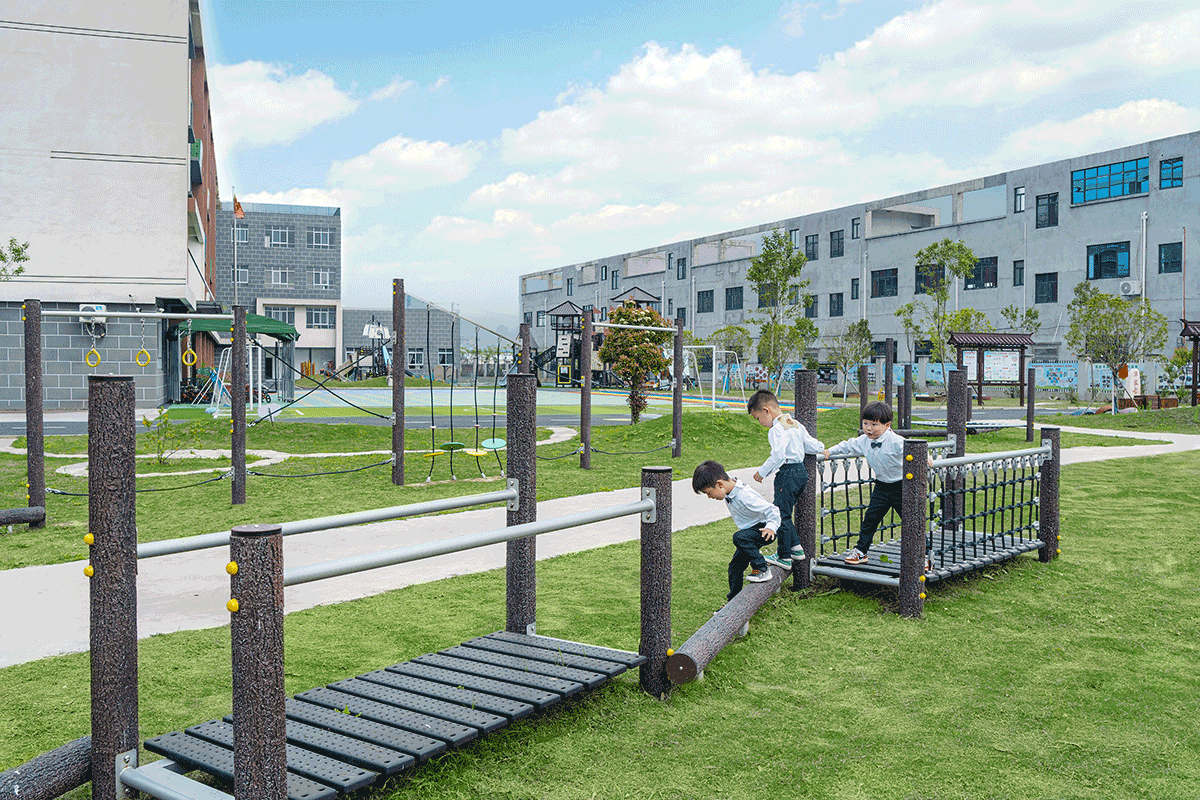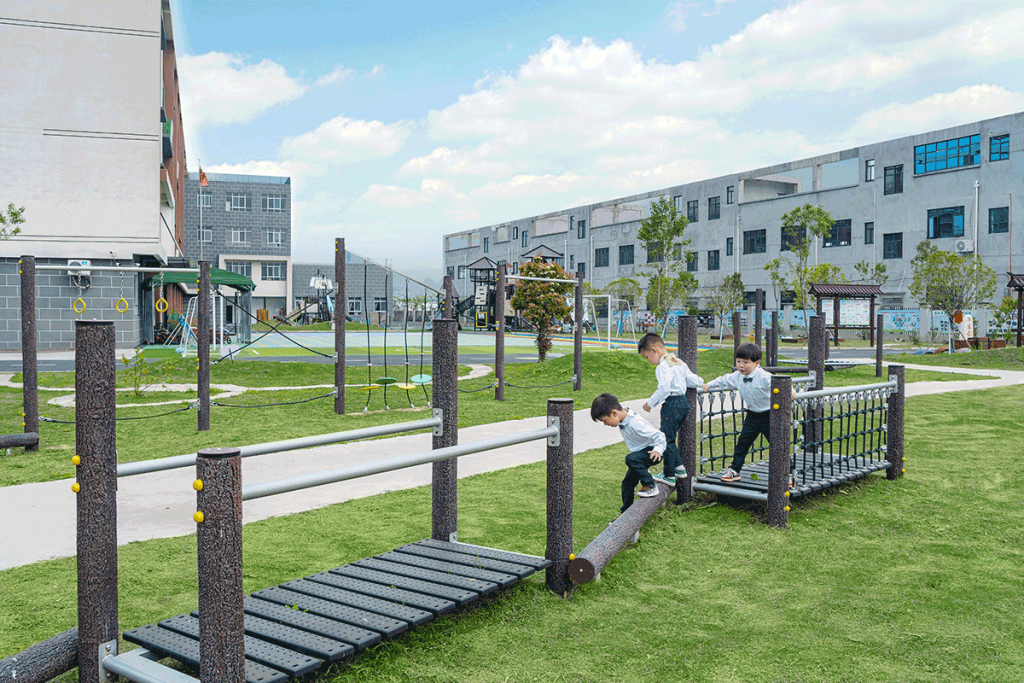 Customized Classroom Area
The customized classroom area contains class area, reading area, creation area, play area, storage area, and sleeping area. Each area is matched with colorful colors, which are reflecting the children's colorful and happy childhood.