The selection of the 2022 Golden Crown Awards hosted by"Amusement Park" has come to a successful conclusion,after public solicitation, review and nomination, public announcement of the candidate list, expert voting, public judge voting, reconsideration and other stages.Finally,Cowboy Group stood out from more than a hundred high-quality enterprises with the successful landing of the Zhengzhou Overseas Chinese Town Secret Adventure Children's Playground Project, and won the "Outstanding Unpowered Equipment Supplier" award.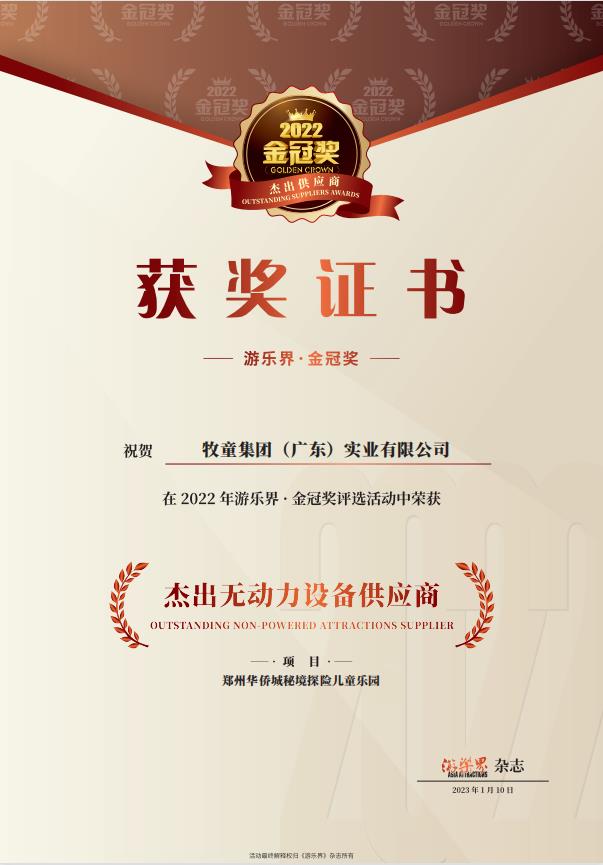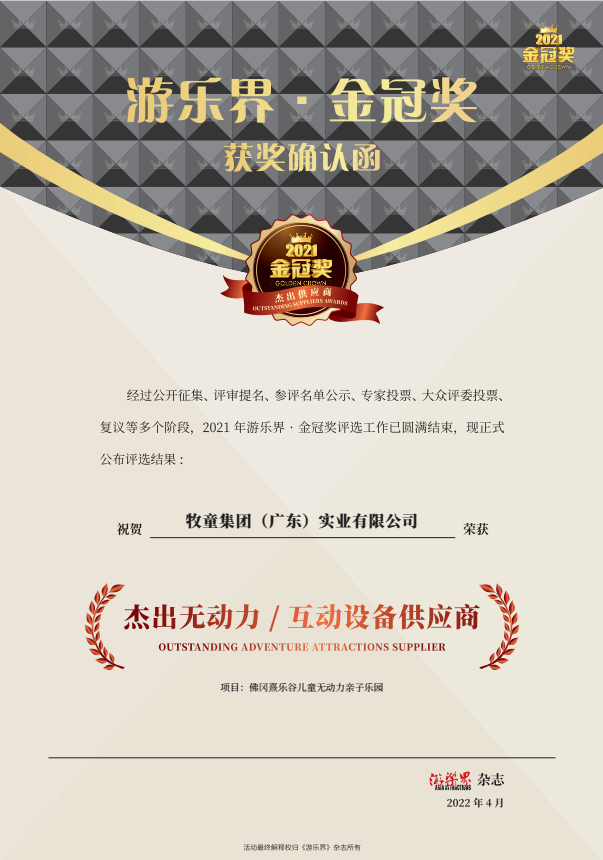 Zhengzhou Overseas Chinese Town Secret Adventure Children's Playground
Zhengzhou Overseas Chinese Town is a large cultural and tourism city located on the side of the third ring road with a super large park.Relying on the natural advantages of being adjacent to the Jinshui River, the project recreates the charm of Anjia Park and living by the water in a modern way by reshaping the ecology.Focusing on the development of the secret venture park and leading the residents' emotional and spiritual needs as the core, empowering the living space.
Secret Adventure-land is inspired by the mysterious space world, with the dark base of the dark star ship as the main story, the park is divided into four major sections:"Elf World, Life Farm,Dark Star Base,and Peripheral Supporting Facilities".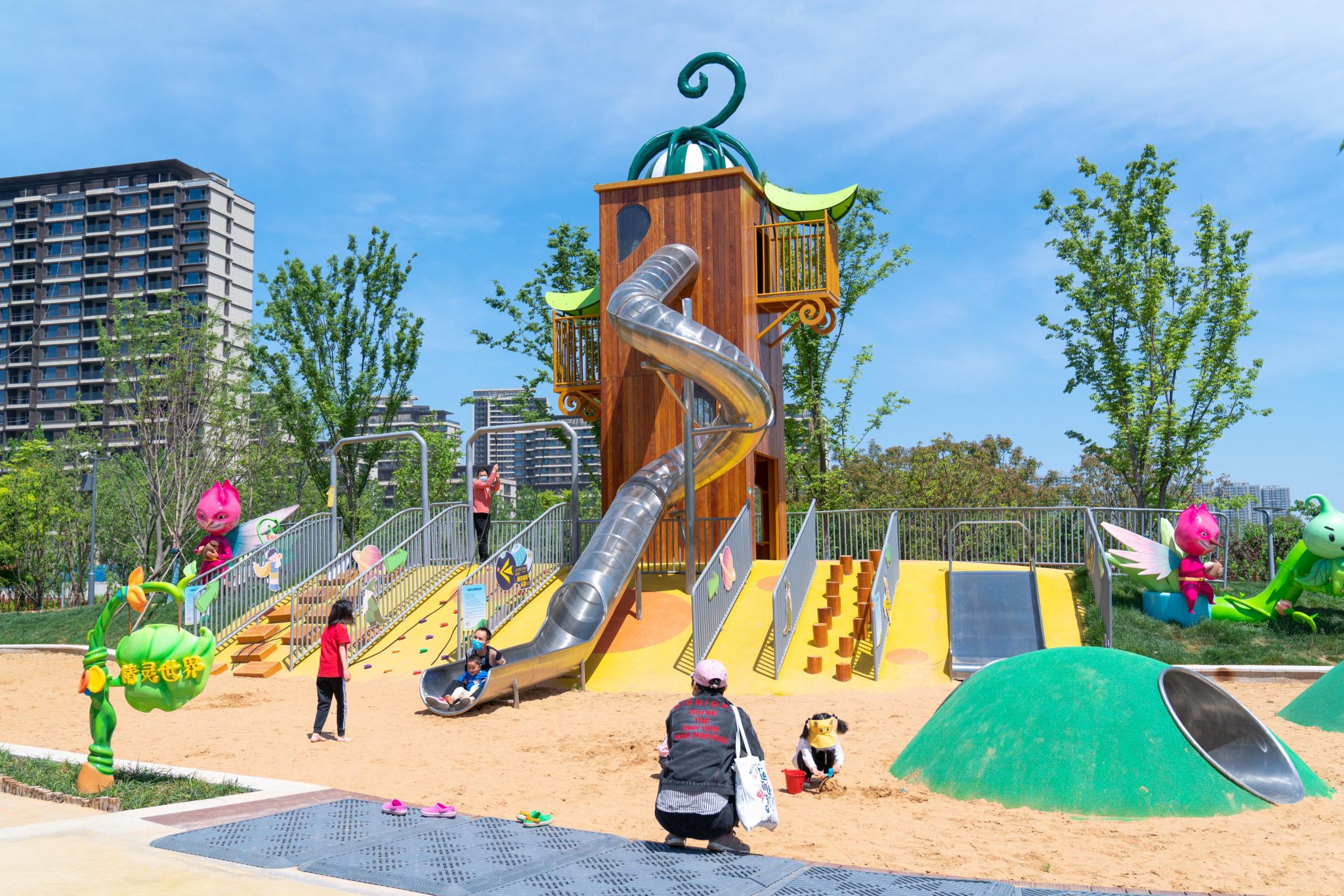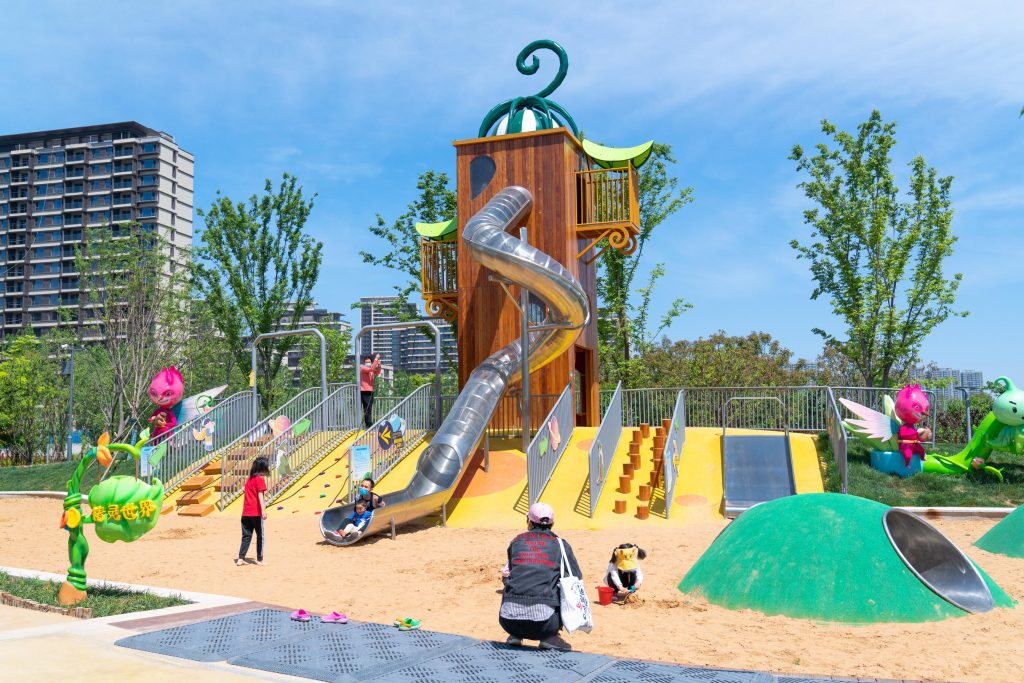 6,700 square meters of pure play area, with a total of 16 major recreational activities such as Bengbengyun, UFO Playground, Three-toed Horse Trail, Lunar Rover, Water Conservancy Project, Desert Oasis, etc.Covering situations, rope climbing, water play, sensory experience, etc., the unique game devices and public art create a strong sense of place for OCT,making the park a unique place to check in.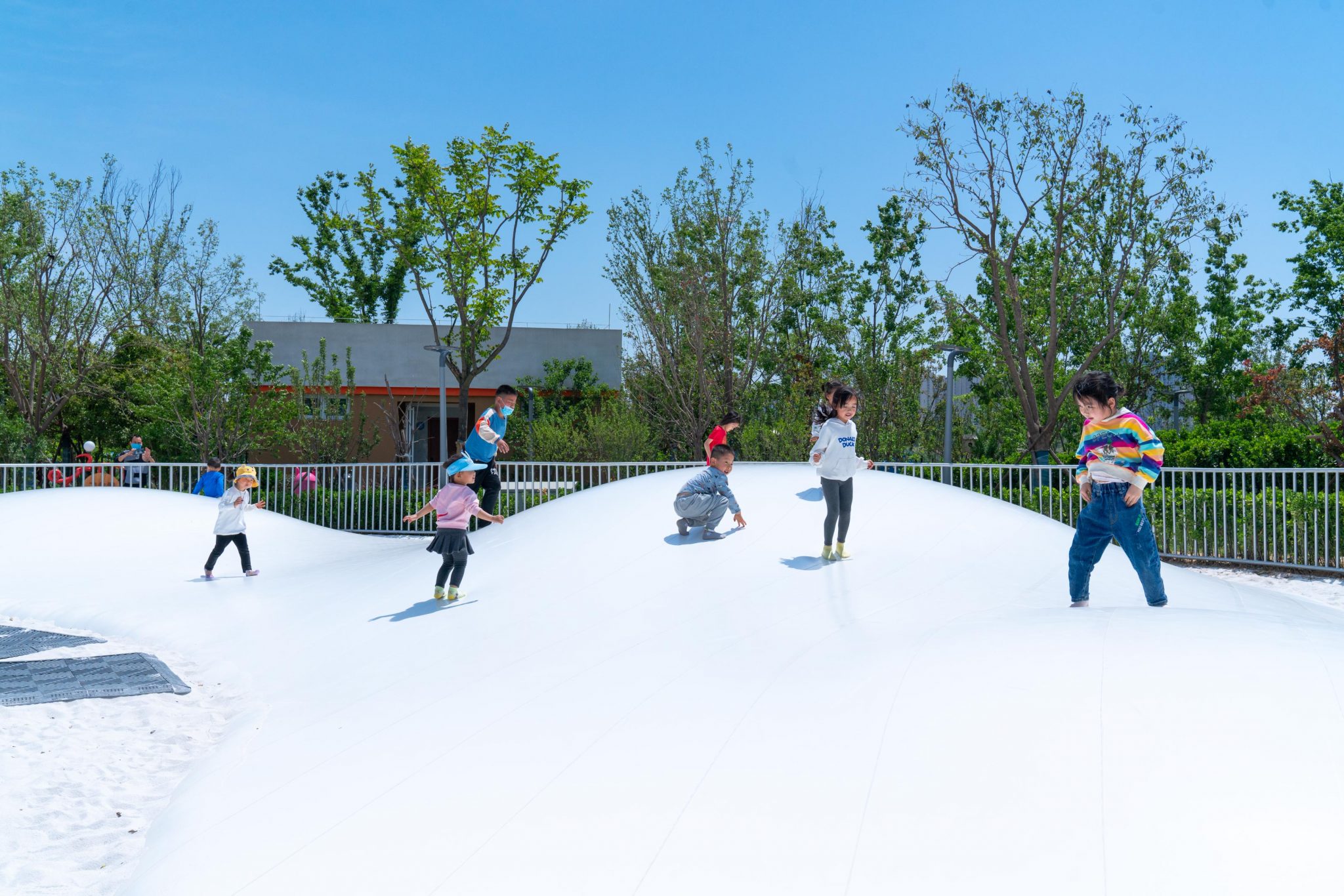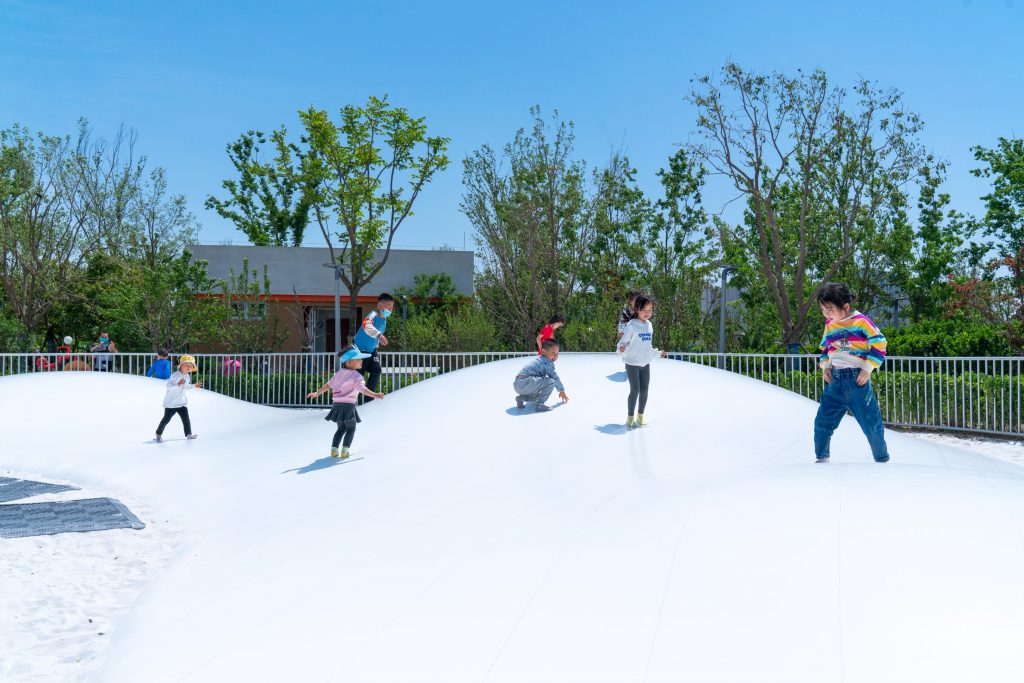 Our Advantage
Customized Design
Cowboy Design Studio has its own excellent designers and cooperates with leading local design agencies, and has become a top design team in the playground industry. Our designers always pay attention to the ever-changing market and outdoor play solutions, and have participated in the design of thousands of landmark projects in domestic and abroad.
Top Supplier
Cowboy focus on middle to higher class market,have the leading quality supervision system in this industry.Cowboy has over 19 years experience in the outdoor playground industry and we are one of the leading playground equipment manufacturers and design companies. With our great efforts and continuous improvement in quality, we gain a high reputation in domestic and overseas markets and our products enjoy a high reputation in the many countries and regions.
High Quality
Cowboy Playground only provide safe and high quality outdoor playgrounds and equipment which are built to last for many years. And we pay great attention to quality control, from design, production, transportation, installation to after-sales service, all processes and data will be recorded in the CRM system, which can easily trace the full implementation of quality management.
Win-Win Cooperation
To work with Cowboy,there is a strong team to support you for each project, from design consulting, to business negotiation, technical support & installation guide.We know how to create a safe, durable and thrilling outdoor playground to meet the diverse needs of customers. With innovative and timeless design and our superior service and products, we hope to help our customers stay ahead of the industry and achieve optimal operational efficiency and profits, which is also the secret for our business success in the past 2 decades.