The whole design concept revolves around the ocean theme
Ground Floor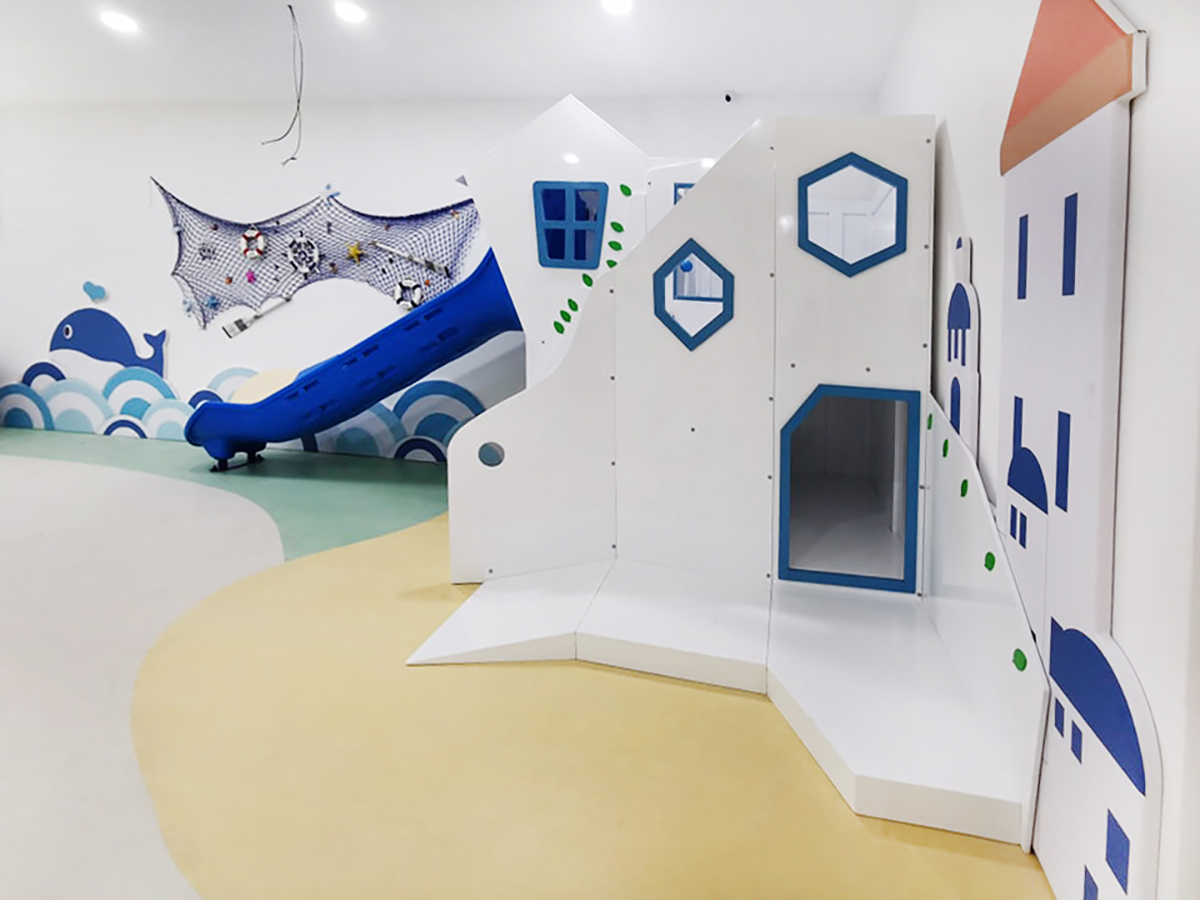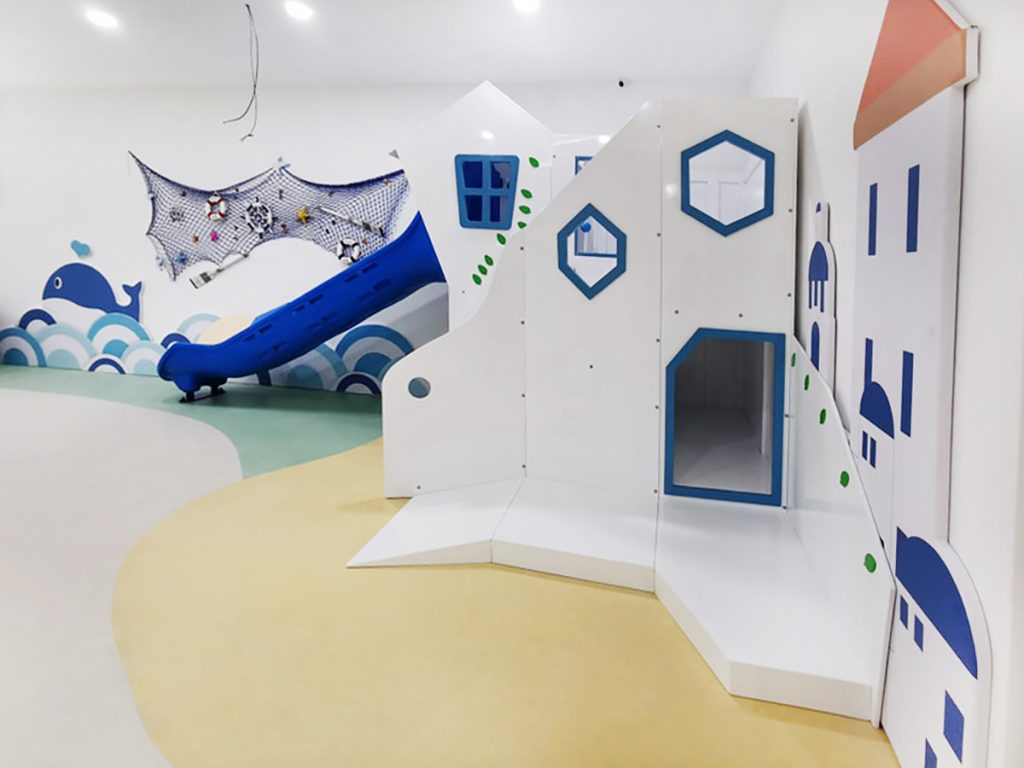 The background wall of the reception area is designed in the shape of a sail, and the reception desk combines the shape of a sailboat with soft decoration of lighthouses and marine animals to create a marine theme style, thereby providing a space for children to talk freely and a waiting space for visiting parents.
Indoor Activity Area/Indoor Playground Area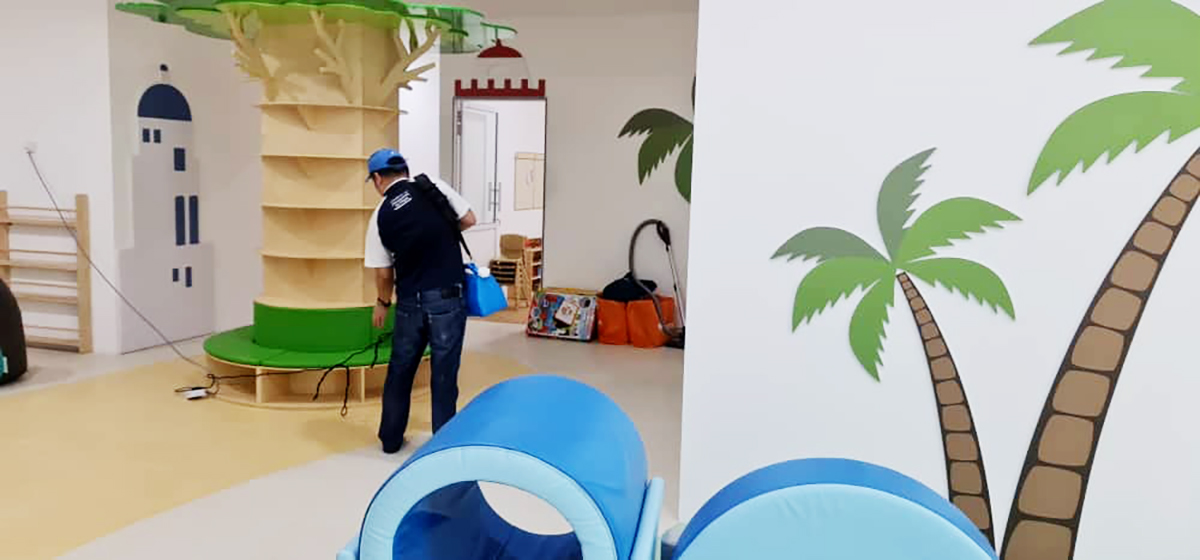 Coastal cities always have the best viewing platforms. In addition to enjoying the scenery, they can also provide children with a space to drill, climb, and slide.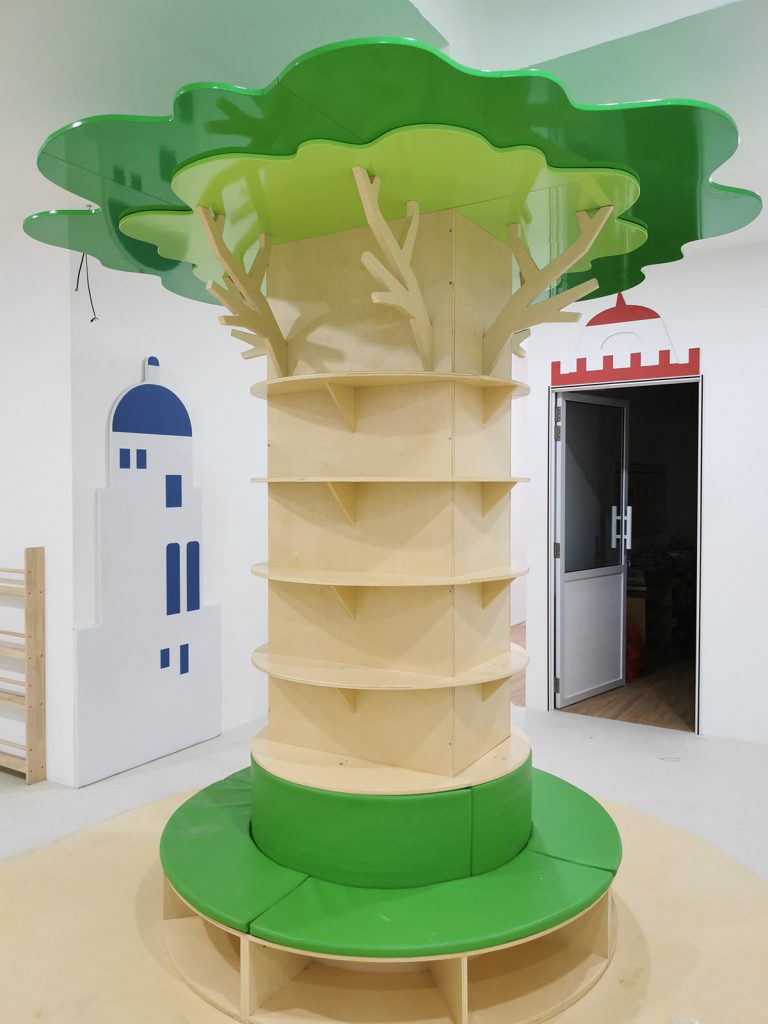 A modeling ladder is designed in one corner, a tidal flat representing the ocean, music teaching and creation under the shade of trees, and a dry block wall for exercising finger flexibility.The soft-play equipment combinations and swinging balls can exorcise children's vestibular sense integration ability.
One Widely Open Classroom
Cultural Creative Area
Mathematics Area
Sensual Area
Living Area
Language Area
Stage
Bakery Supermarket Role Play Area
Doll House Role Play Area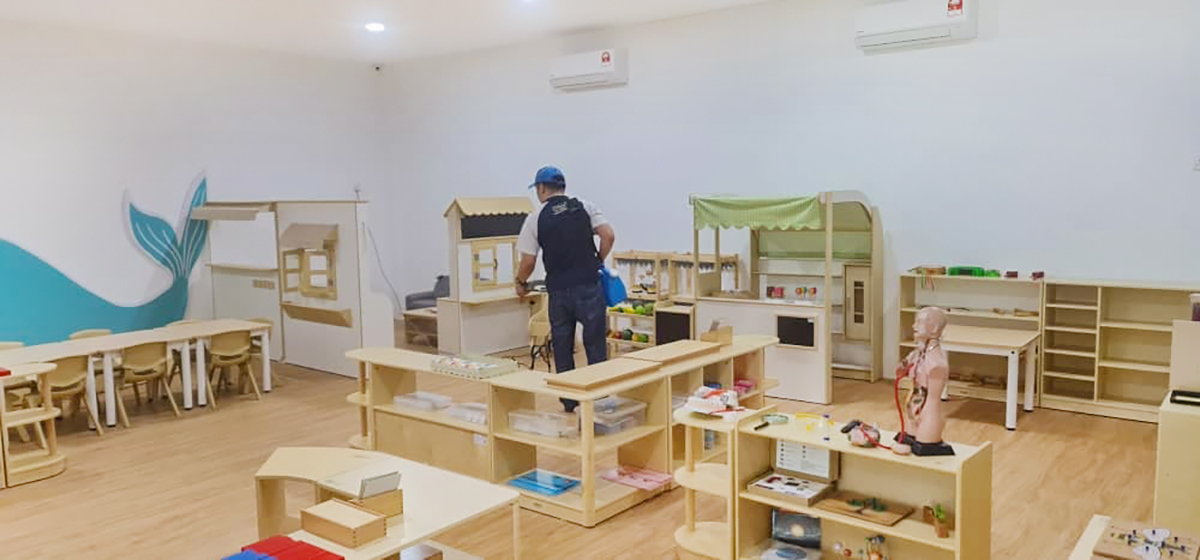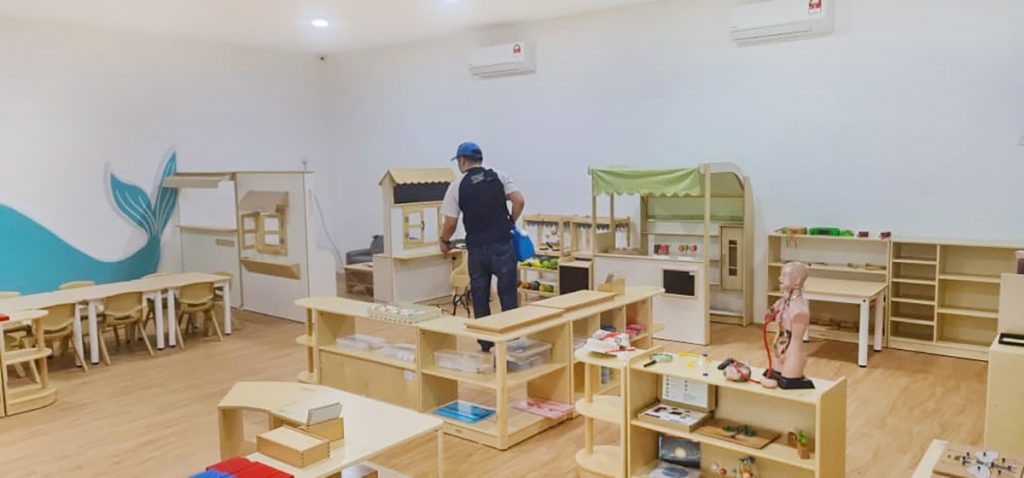 One 2-3 Years Preschool Classroom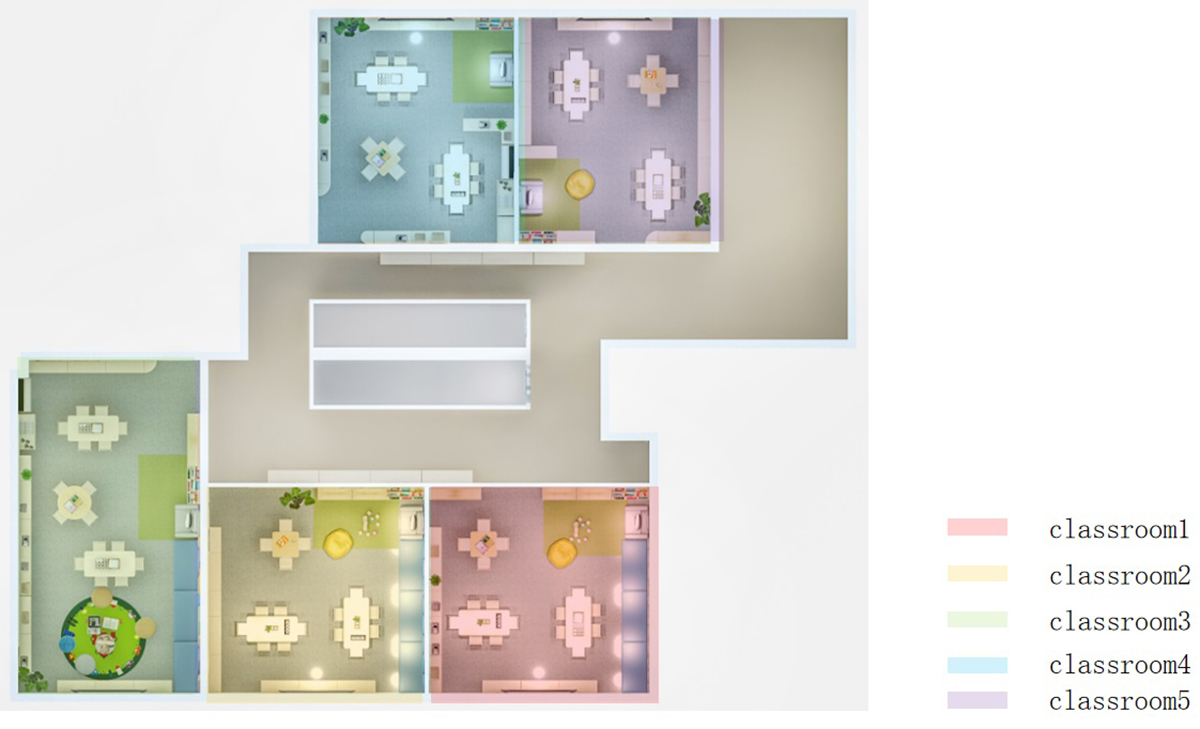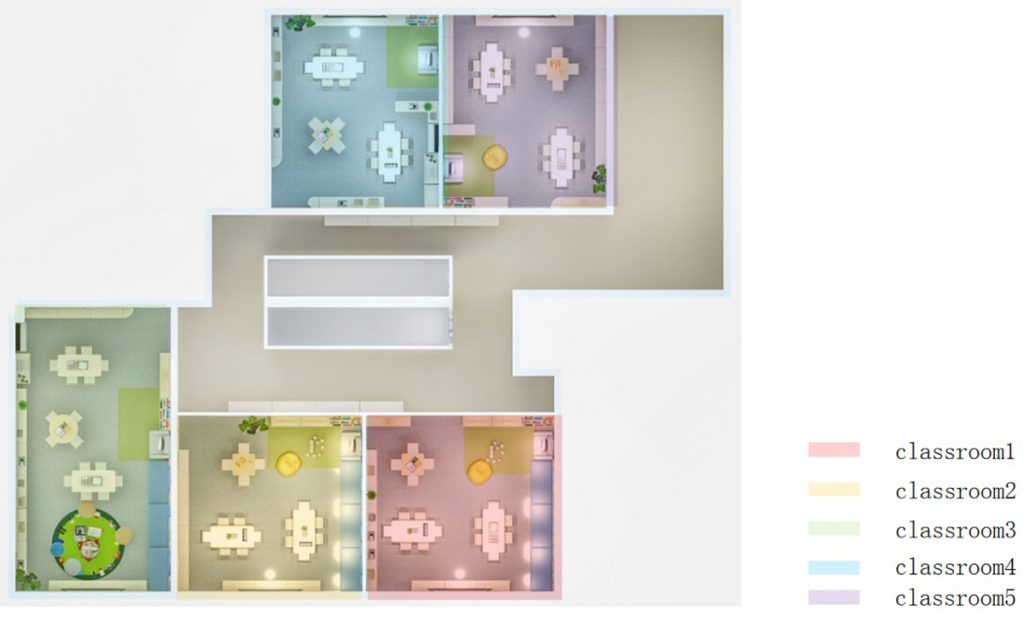 Including 5 small classrooms, 16 children in each classroom, learning-orientated.The designer distinguishes each classroom through different color systems, and assigns different functional corners to each classroom, such as the learning area, reading area, art area, story corner, etc., and is equipped with customized display boards. Children's manual work can be show.