The 2023 Saudi Entertainment and Amusement (SEA) Exhibition, held in Riyadh, has come to a successful participation. Cowboy, a leading manufacturer and supplier of children's playground and preschool furniture,helping client set up a preschool or indoor play zone, appeared at the exhibition and was warmly received by customers from the Middle East.
In the exhibition, Cowboy's products stood out with excellent quality and exquisite design, winning the recognition of customers from different countries in the Middle East. Cowboy's sales team also took the opportunity to communicate with customers, understanding their needs and providing timely and effective solutions. They exchanged views and discussed the latest trends and innovations in the industry, laying the groundwork for possible future collaborations.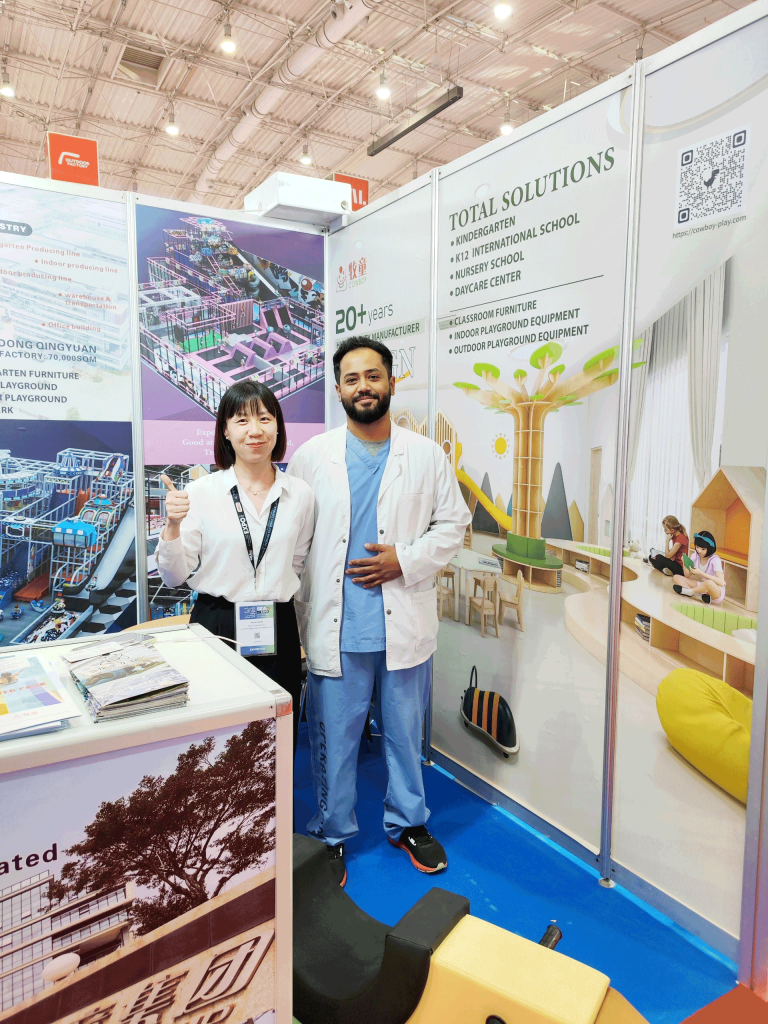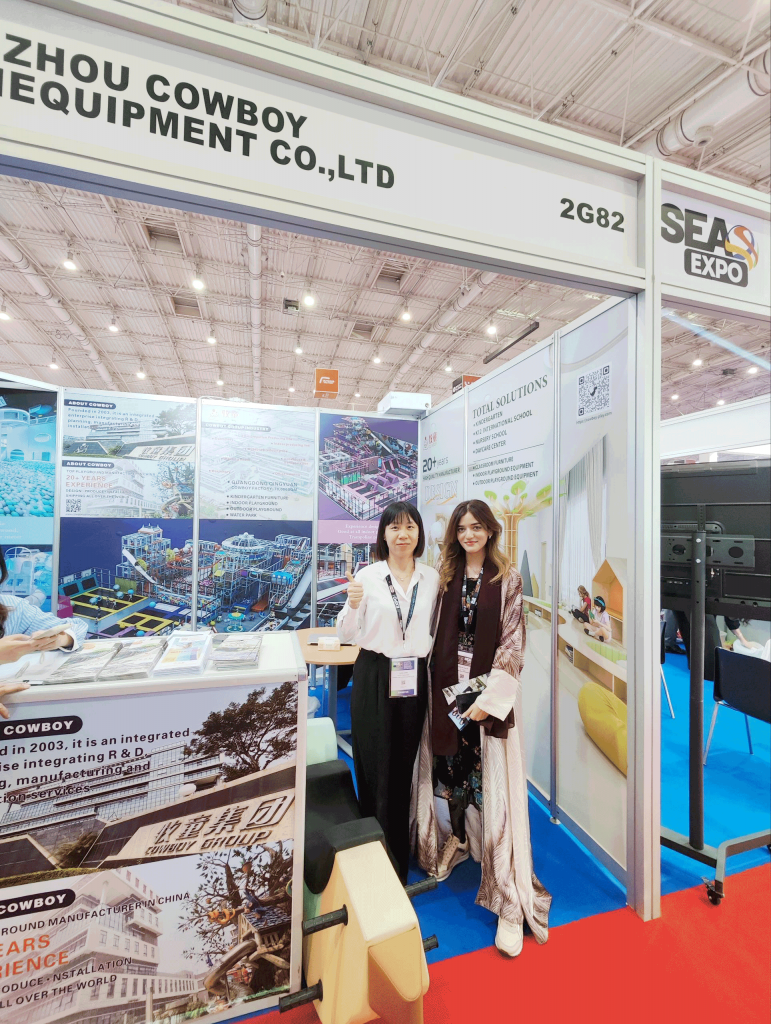 Cowboy's brand spokesperson, Ms. Jane Cheng, expressed her appreciation of the exhibition's professional organization and the warm reception from customers in the Middle East. "Cowboy has always been committed to providing high-quality and diversified products and services to children worldwide," said Ms.Jane Cheng "We are honored to be able to participate in the exhibition and exchange experiences with our customers, which is very valuable for us."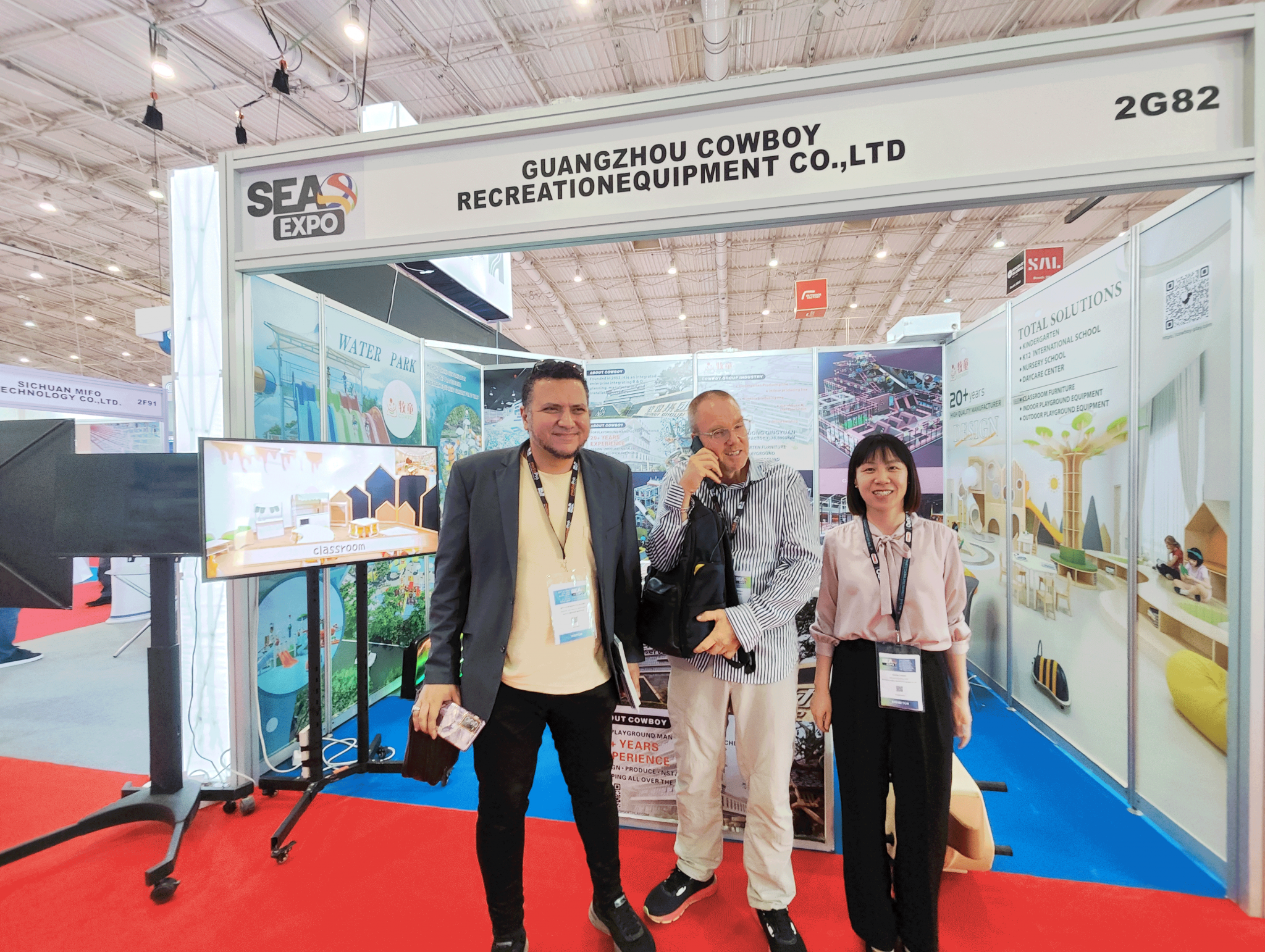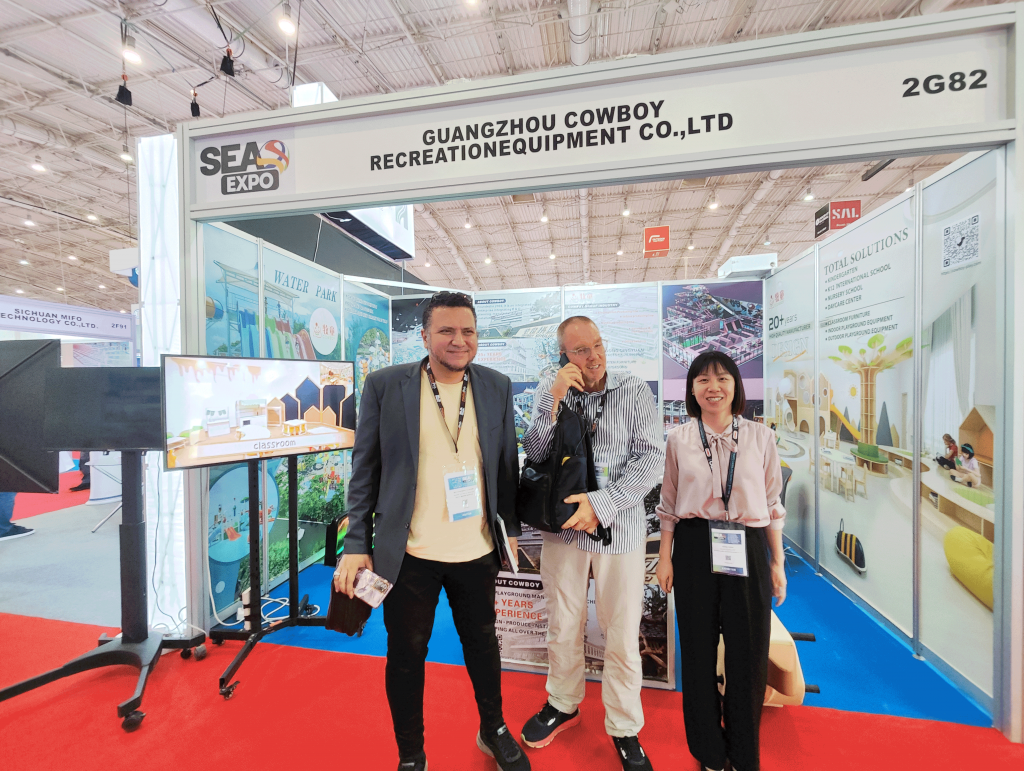 In the future, Cowboy will continue to focus on product innovation and quality. Based on the feedback and demands from customers in the Middle East, Cowboy will design and provide more products that meet children's preferences and the market's needs. Cowboy continues its mission of bringing joy and creativity to children around the world.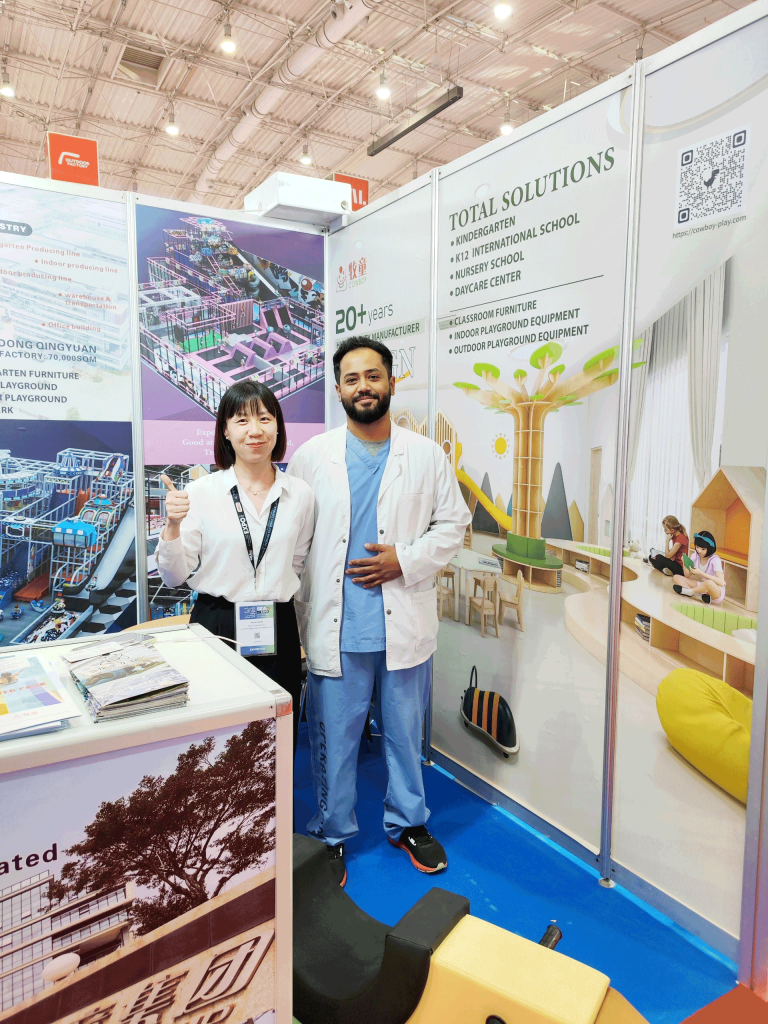 In summation, Cowboy's appearance at the 2023 Saudi Entertainment and Amusement SEA Exhibition not only showcased the brand's strength and competitiveness but also provided an excellent opportunity for exchanges and cooperation with customers from the Middle East. Cowboy will continue to move forward and contribute to the development of the children's entertainment industry.