Design Concept
Considering the diversity demand of outdoor play equipment for schools, the designer integrates tree house playground set, expansion parks, micro-terrain games, etc. with the natural environment through creative ideas. Creating a relaxed, natural and fully functional outdoor playground for nursery school children. A certain connotation of aesthetic education makes the environment play a potential role in entertaining, allowing children to increase their knowledge and cultivate their sentiments in the play.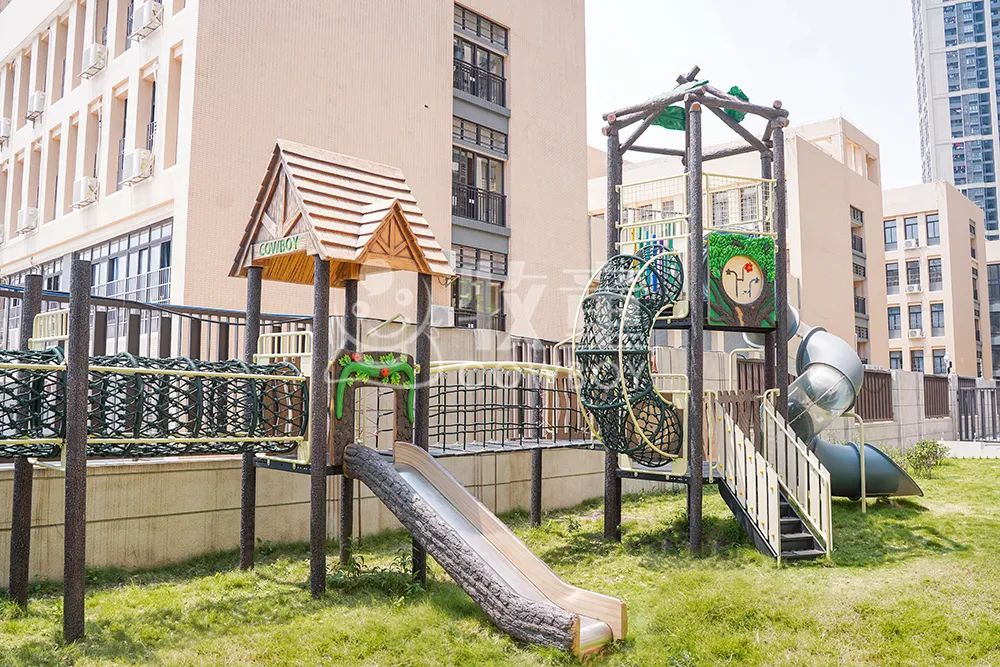 Tree House Theme Park
"Kids love discovery, challenge, sport and adventure. They are happy in nature, climbing trees, jumping and playing hide-and-seek in the woods.
The customize playgrounds Tree house theme parks are places to experience hiding, climbing and sliding that caters to children spiritual needs of all ages.
The undulating space, crawling tunnels and stainless steel slides provide an inclusive and diversified play mode for children. Here, children can choose their own games and play, climb, playground slide, hide and explore in different game scenes, feeling exciting and enjoying immersive play experience.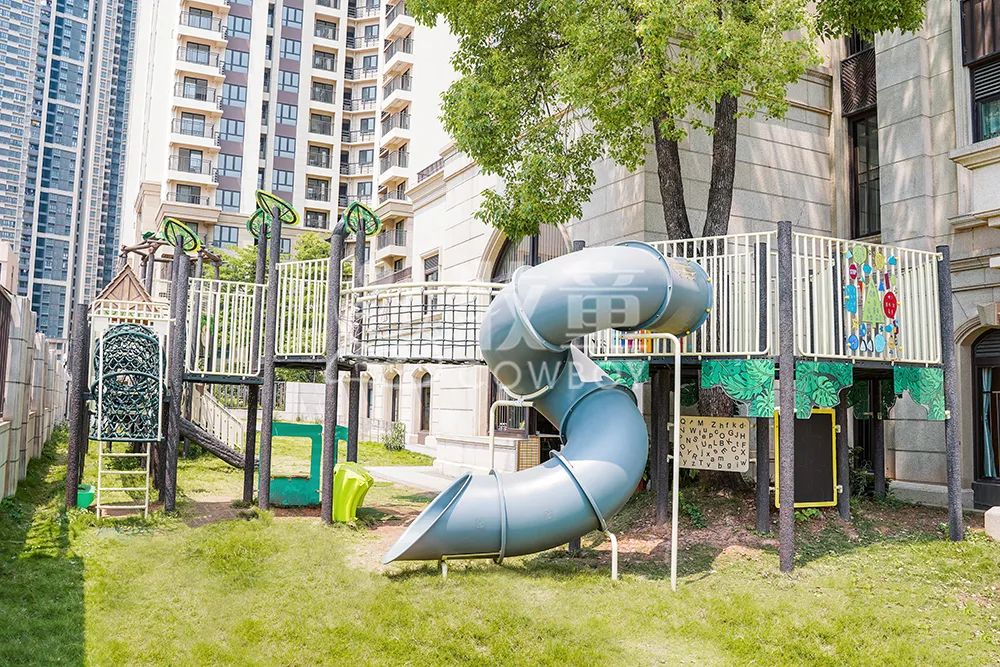 Micro Terrain Play Area
Micro-terrain games encourage children to interact directly with the circulation system of nature and re-connect children with the ecological world.
The musical play in the outdoor playground area bring children a richer sensory experience. Make it the affordable preschool daycare playground equipment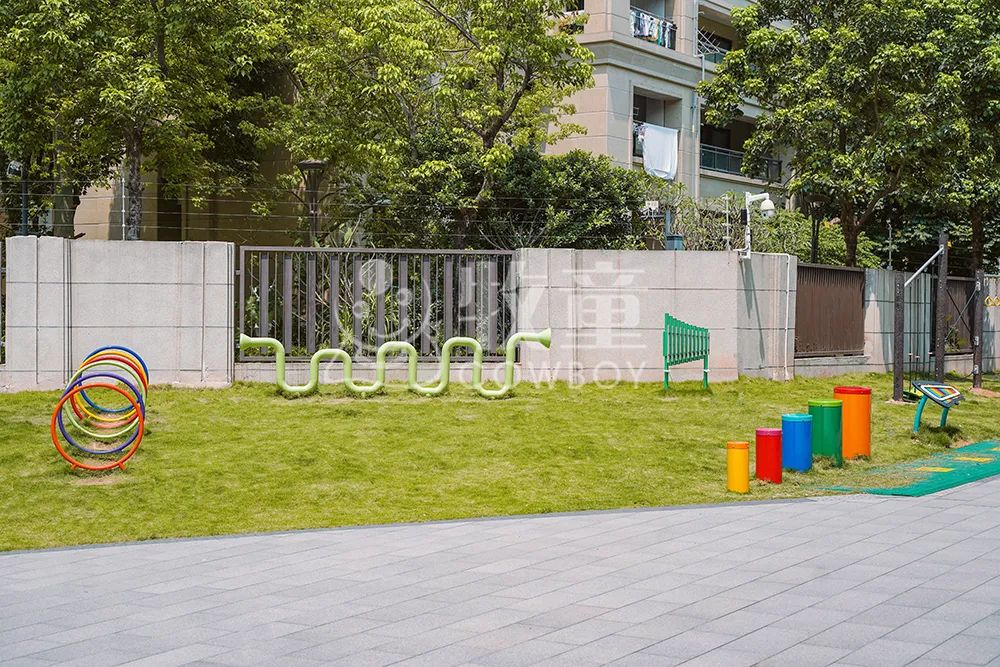 With balance beam, rope net and other elements to create a fun outdoor playground for daycare, children can shuttle and play here.
Extension Park
The extension park is made of solid wood materials, allowing children to understand the natural properties of materials while playing, and to learn and understand the world through contact with nature. Here, children can climb over the crawl net, through the drill hole, experience a series of challenges, training perseverance.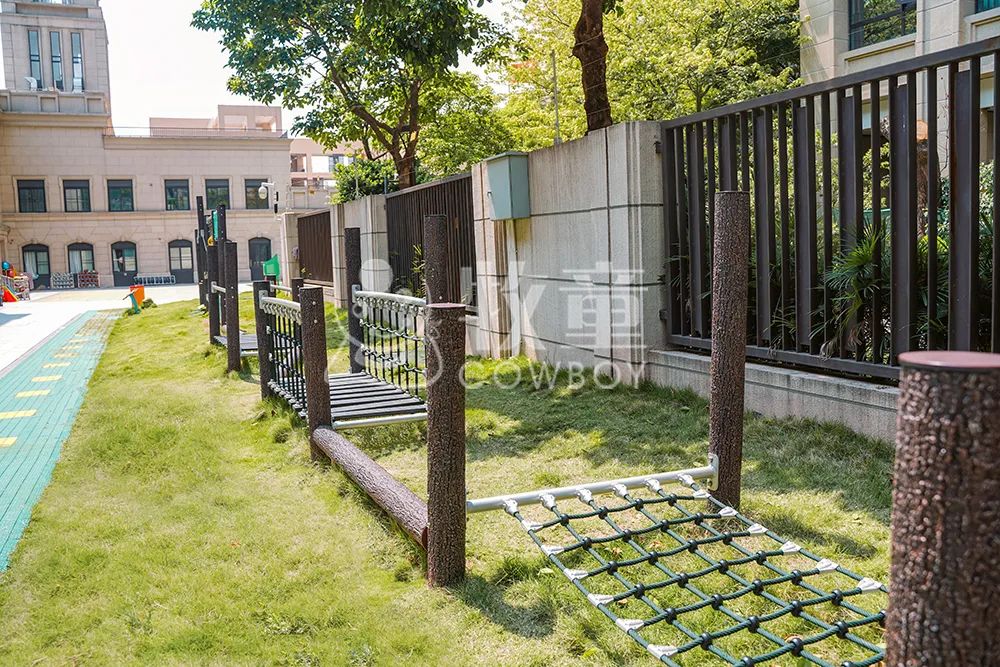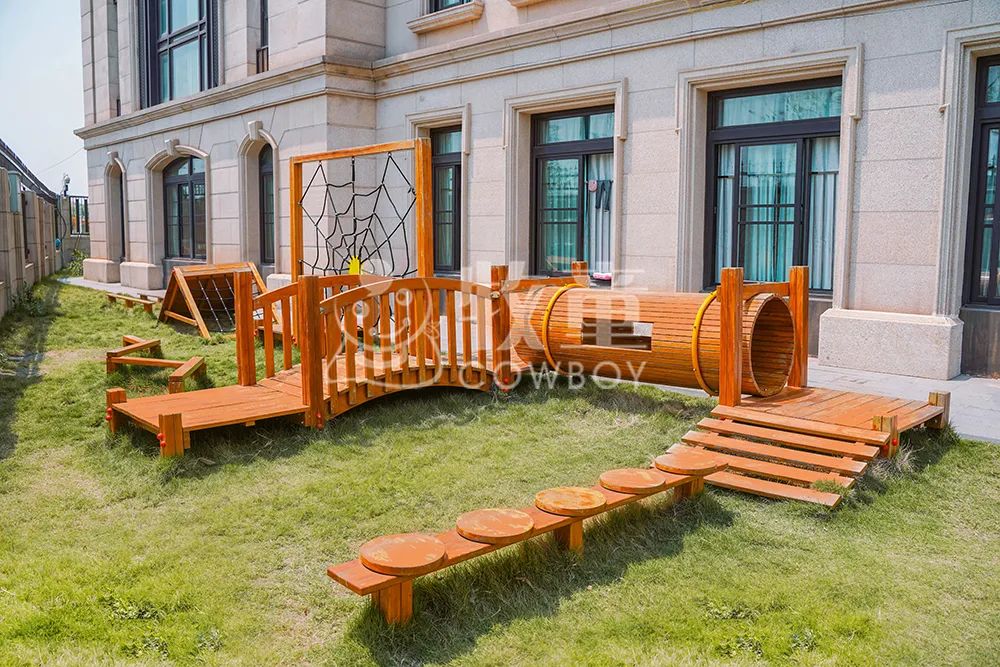 Conclusion
Kindergarten design needs to provide children with activity space that can perceive the outside world, so that children can be liberated from the narrow growth space, contact nature in outdoor activities, and establish connections with individuals, society and nature in game activities.